How Much Money Does HGTV's Alison Victoria Make From Windy City Rehab?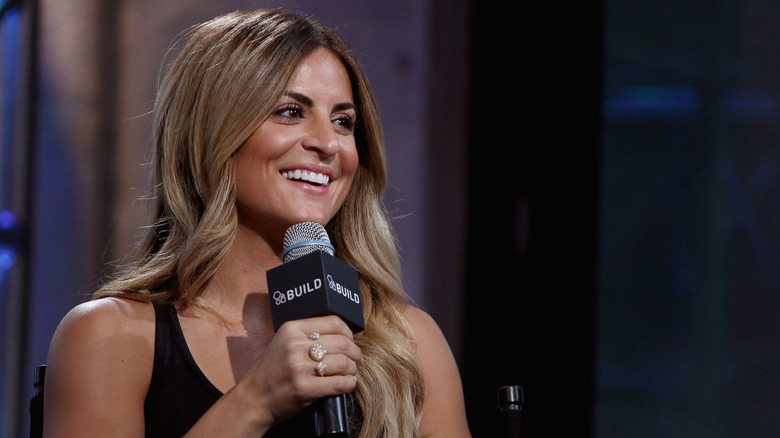 Jim Spellman/Getty Images
While HGTV's "Windy City Rehab" has been widely popular since its debut in 2019, much of the conversation about the show has shifted from its seemingly beautiful Chicagoan renovations to the legal and financial scandals that have followed the stars of the series. 
As a quick recap, "Windy City Rehab" centers around interior designer Alison Victoria as she restores historic houses in her hometown Chicago. Victoria initially co-starred with contractor Donovan Eckhardt, who left the series during the second season following the show's legal drama. Despite a turbulent past, the fourth season of "Windy City Rehab" premiered in May of 2023, with the series seemingly continuing on strong. 
Even so, with all the monetary issues faced by Victoria as a result of the lawsuits and allegations against her and the show, fans may wonder exactly how much the HGTV star earns from "Windy City Rehab." While the exact number remains a mystery, we do have an estimate.
How Windy City Rehab compares to other shows
Alison Victoria has never publicly stated how much she makes from hosting HGTV's "Windy City Rehab." Still, Celebrity Net Worth estimates that the interior designer's net worth is around $3 million. This, along with what we know about the income of other HGTV stars, can give us an idea about Victoria's earnings.
There is little info about the earnings of other hosts from the network, but E! News estimates that Chip and Joanna Gaines earned $30,000 an episode from "Fixer Upper." "Windy City Rehab" isn't as popular as "Fixer Upper," ranking eighth among HGTV's most-watched programs, so it's likely that Victoria makes less than this.
In a personal blog post on his website, former HGTV host Orlando Soria provided some insight into his wages from the network, stating that he was paid about $5,000 per episode during the second season of "Build Me Up." Given the amount of time and work that went into the show, this is a pretty low number, and we can figure that the popularity of "Windy City Rehab" as well as her history on the network allows Victoria to earn more than this.
While it's not a whole lot to go off of, these numbers suggest that Victoria makes anywhere from $10,00 to $25,000 per episode of "Windy City Rehab."
The HGTV star's net worth was likely affected by legal trouble
When thinking about Alison Victoria's estimated net worth, it's important to consider the legal trouble she faced beginning in 2019. For example, the interior designer listed her Chicago home for $2.295 million dollars in September 2020 following a complaint filed in December 2019 by homeowners Anna and James Morrissey. The couple had purchased a home renovated on "Windy City Rehab," only to find numerous construction issues with the property.
Amid the ongoing lawsuit, the Chicagoan homeowners filed a motion to freeze Victoria's finances to prevent her from "dissipating her assets, including selling any property which she owns or controls," claiming that she was attempting to conceal her financial assets (per People).
While the court sided with the HGTV designer, her five-bedroom, four-and-a-half-bathroom home went on-and-off the market throughout the course of her legal troubles, finally selling in a private deal in October 2021 for $2.15 million dollars. Likely, this move to sell her property was a direct response to the financial suits issued against her.
While the lawsuits were eventually settled, little details are known about the final litigations. Even so, the legal troubles she faced during the past few years have undoubtedly affected her net worth and financial situation.