The Selena Gomez Song That Was Originally Meant For Rihanna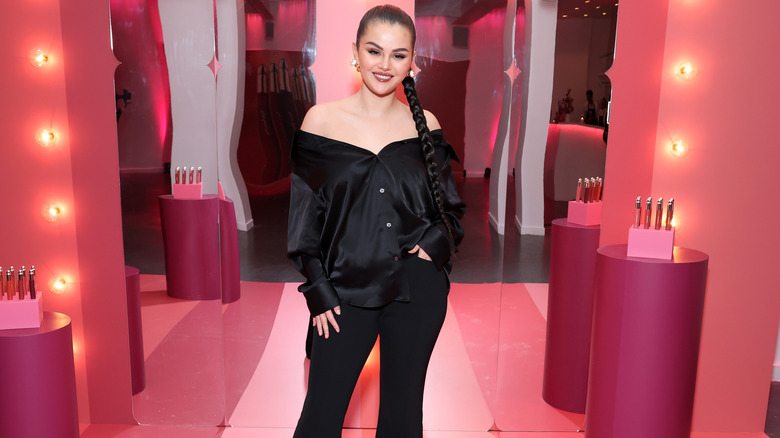 Cindy Ord/Getty Images
Selena Gomez wears many hats. Born on July 22, 1992, in Grand Prairie, Texas, the superstar rose to fame as a child actress in the early 2000s, starring in the children's television series "Barney & Friends." She later landed a role as Alex Russo in the Disney Channel series "Wizards of Waverly Place," which earned her several awards and nominations during its run from 2007 to 2012. In addition to her illustrious career on screen, Gomez is also a musician who has sold millions of records, sparking a second leg of her career.
As a singer and songwriter, Gomez is widely recognized for her versatile musical style, which incorporates elements of pop, dance, and electronic music. Her songs often explore themes of love, self-empowerment, and personal growth. Within Gomez's arsenal of hits, there is one that stands out, partially because it was never meant for her. It would go on to become one of her most successful tracks when a fellow pop icon passed on it. 
The song was written by frequent collaborators of Rihanna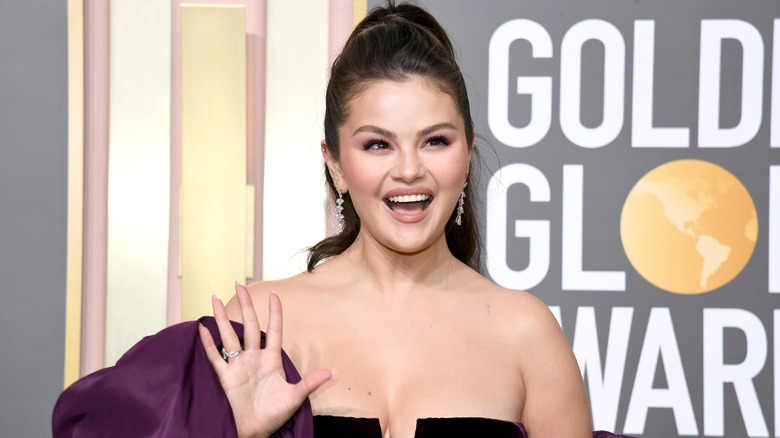 Jon Kopaloff/Getty Images
If Selena Gomez's breakout single "Come & Get It" sounds a bit similar to a few Rihanna songs, that's likely because it was written by Ester Dean, alongside Stargate duo Mikkel S. Eriksen and Tor Erik Hermansen. All three have worked with singer-turned-beauty mogul Rihanna on multiple occasions. Dean earned a Grammy nomination for Album of the Year as a producer on Rihanna's "Loud" project. She wrote many of the songs on "Loud," such as "S&M" and "Complicated." Additionally, she co-wrote one of Rihanna's biggest hits, "Rude Boy" from her "Rated R" album. She teamed up with Stargate, who helped Ri Ri snag the Grammy for Best Dance Record for her song "Only Girl In the World."
Ester Dean and Stargate have a history of producing pop hits, and shortly after "Come & Get It" took off, Selena Gomez praised the trio for their efforts in helping her land her first one. "I'm a huge Stargate fan. I think their beats and what they produce is just gold. And Ester Dean is just an incredible vocalist that a lot of people know, but if you actually hear her voice just solely on her own, it's just stunning, and it's really haunting," she told Billboard back in 2013.
'Come and Get It' was written for Rihanna's 'Talk That Talk' album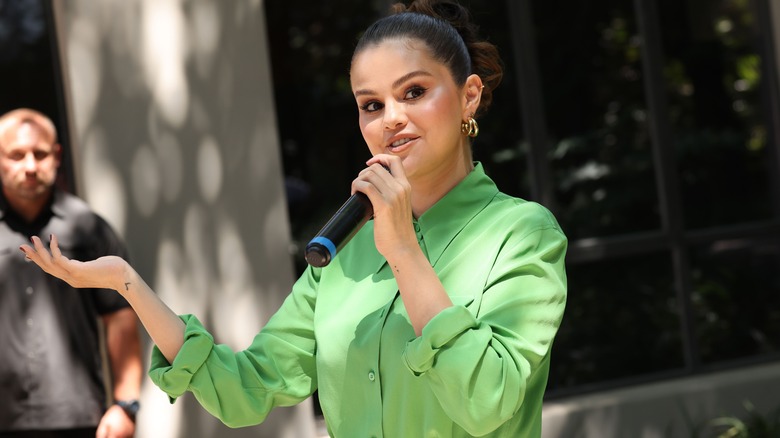 Stefania D'alessandro/Getty Images
Before "Come & Get It" was given to actress and vocalist Selena Gomez, it was meant to make the tracklist on Rihanna's 2011 "Talk That Talk" album. Ester Dean, co-writer of "Come & Get It," also produced records "You Da One" and "Where Have You Been" for Ri, contributing to the project's massive success. The album achieved platinum status and its lead single, "We Found Love," earned a Grammy for Best Short Form Video."
For reasons unknown, the Fenty mogul passed on "Come & Get It," despite several cuts from that project having a similar sound, and Gomez is grateful that she did. The record highlighted a pivotal moment in Gomez's career, as she showcased her diversity away from her Disney roots. "Come & Get It" was also her first song to enter the top 10 on the Billboard 100 chart. Ironically, in 2015, Gomez would get her hands on another track intended for Rihanna. "Same Old Love" from her second solo album, "Revival," was penned by songwriter Charli XCX for the Bad Gal but was scrapped once again. That record also went three times platinum, proving that a different artist can take a record to new heights.