Kaley Cuoco Didn't Want Kids Until She Met Tom Pelphrey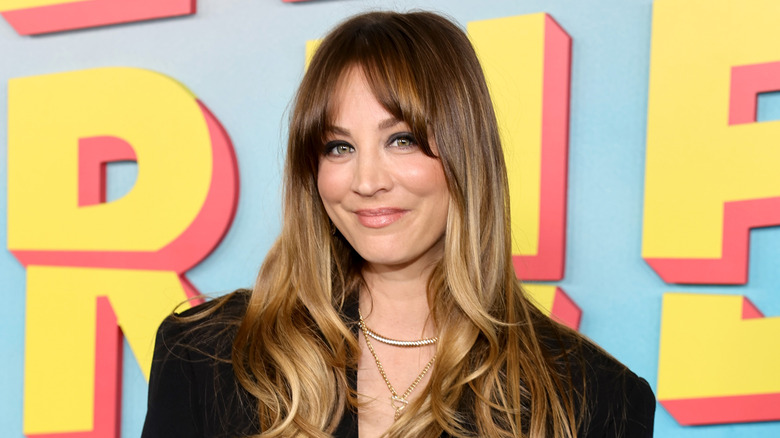 Matt Winkelmeyer/Getty Images
Kaley Cuoco shot to fame with fan-favorite roles in TV shows such as "8 Simple Rules" and "The Big Bang Theory" before moving on to projects like "The Flight Attendant" and "Meet Cute." However, her personal life has also made headlines over the years, and her love life has been a topic of conversation in the tabloids. Despite all of her serious relationships, and two marriages, the actor has revealed that she never wanted to have children until she met Tom Pelphrey.
Fans may remember that Cuoco dated men such as Josh Henderson, Kevin Zegers, and Thad Luckinbill during her younger years. She later went on to have a two-year romance with her "Big Bang Theory" co-star Johnny Galecki. The pair ended their relationship in 2009. Cuoco later met and married professional tennis player Ryan Sweeting in 2013. However, that marriage didn't go the distance and the couple split less than two years later. In 2016, Cuoco met equestrian Karl Cook. After dating for two years the pair walked down the aisle. They were together for three years before announcing their divorce in 2021.
Cuoco confirmed her relationship with Pelphrey in May 2022. Just five months later, the couple revealed that they were expecting a child together. They welcomed their daughter, Matilda in March 2023. After the baby's birth, Cuoco got candid about starting a family with Pelphrey, and how she changed her mind about having children.
Kaley Cuoco opens up about changing her stance on starting a family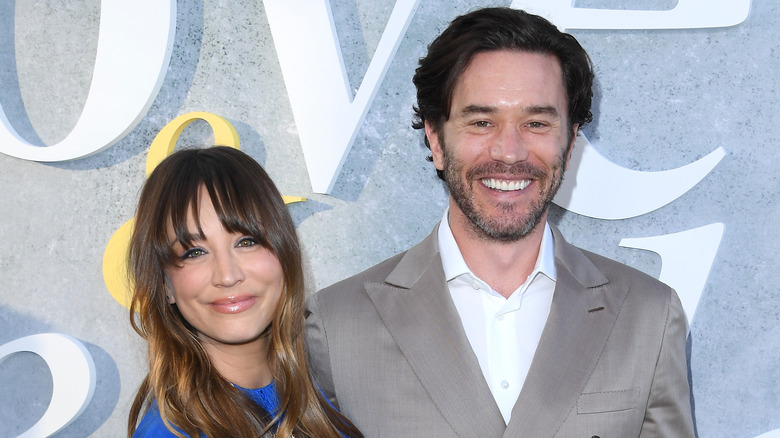 Steve Granitz/Getty Images
In May 2023, Kaley Cuoco sat down for an interview with Emmy Magazine, where she spoke candidly about her decision to start a family with her partner Tom Pelphrey. Cuoco admitted that she never thought she would have children, and was happy living her life and cultivating her acting career. However, something changed after she met him.
"This was not a goal of mine," Cuoco said of starting a family just two months after the birth of her daughter. "As a young girl I dreamed of it, but I became involved in my career. Then when we met, it was instantaneous — 'Oh my God, I want to have a kid with you,'" she continued. "We both wanted it so badly, which was not what I thought my life would be," she adds. "I love my career and wanted to just keep living my life. But Tom came along, and something changed. We're not 20, so we felt like we probably couldn't wait too long. Then we got so blessed — it happened right away," the actor added.
However, Cuoco hasn't abandoned her career. After being cast in the show "Based On a True Story," Cuoco shared her pregnancy news with producers, who then changed the script so that her character could be pregnant as well. Now, the actor is embracing motherhood and enjoying her new addition.
Kaley Cuoco gushes over motherhood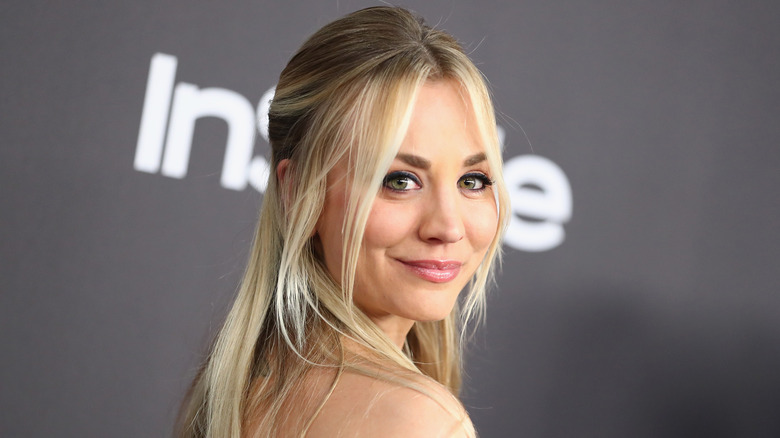 Rich Fury/Getty Images
After welcoming her daughter Matilda, Kaley Cuoco admitted that she's completely obsessed with the little girl and loves being a mother. "She's amazing. She's five weeks old and she was laughing today, full on laughing and I was like, 'This kid is hysterical!'" Cuoco told Entertainment Tonight in May 2023. "I've become that mom who posts every freaking thing. She does something, and I'm like, 'I have to post that!'" The actor also admits that she's had a great time being at home with her newly formed family and that she and her partner Tom Pelphrey are letting things progress naturally without much outside influence.
"Still haven't read a damn thing," Cuoco told the outlet. "We find ourselves in a very natural situation. We're just kind of going with the flow. She really tells us what she wants, it's very clear, it's like one of three things," she added, revealing that her becoming a mother has been "special, exciting, and insane — but in the best way."
Cuoco and Pelphrey seem to be enjoying life as new parents. Fans are so happy for the TV star during this joyous time in her life, and wait to see what the future holds for the family.