Silvio Berlusconi, Former Italian Prime Minister, Dead At 86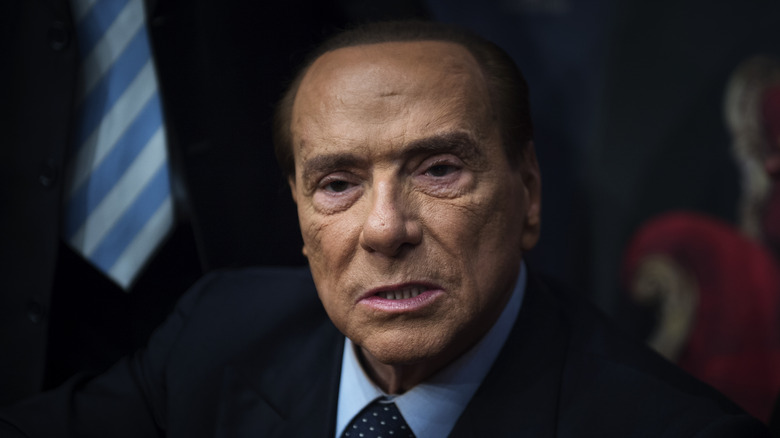 Antonio Masiello/Getty Images
Former Italian Prime Minister Silvio Berlusconi has passed away as of June 12, 2023, at the age of 86, multiple news outlets confirm. Berlusconi had been suffering from leukemia for a while prior to his death, and he had additionally been dealing with multiple health issues ever since contracting COVID-19 back in 2020. The controversial politician was admitted to the hospital on Friday, June 9, though his aides clarified this was for previously arranged testing. 
Elected prime minister on three different occasions, Berlusconi first became known for his business schemes, which also made him a billionaire. In 1993, he founded the Forza Italia party, a right-wing coalition, and went on to become prime minister for the first time just one year later. Though he lost the 1996 election, Berlusconi served once again as prime minister from 2001 to 2006 and once more, from 2008 to 2011. 
Throughout his time in power, Berlusconi faced charges of tax fraud, embezzlement, and false accounting among many others. Despite a wealth of controversies, he was a hugely influential figure who certainly made his mark on Italian politics during his 30-year career.
The former PM had a lot of controversies under his belt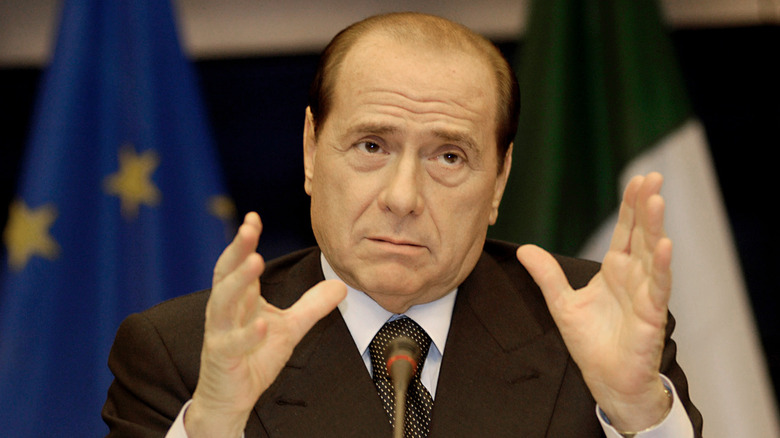 Bloomberg/Getty Images
It seems that being in a high position of power does not necessarily protect you from disgrace. Much like how Spanish king Juan Carlos was plagued by scandals, Silvio Berlusconi was involved in a massive 35 criminal court cases over the course of his lifetime. However, he was actually only convicted once, in 2013, for a trial brought against him regarding tax fraud, embezzlement, and false accounting. Berlusconi was sentenced to four years in prison, though he instead completed community service from 2014 to 2015 because of his age. 
The former PM was additionally banned from political office until 2018 despite having already resigned from his government role in 2011 due to losing his majority in parliament. Moreover, similarly to how Donald Trump has had no less than 18 women accuse him of sexual harassment and was recently found liable for abuse in the E. Jean Carroll lawsuit, some of the most disturbing allegations against Berlusconi concerned him soliciting sex from an underage sex worker.
Berlusconi was initially sentenced to seven years in prison as well as a lifetime ban from holding any kind of political office but was later cleared of these charges by a Milan court just three years later. Despite or perhaps because of his litany of controversies, Berlusconi remained a known figure in Italian society until the end of his life.