Wheel Of Fortune Host Pat Sajak Fills In The Blanks About His Future With The Game Show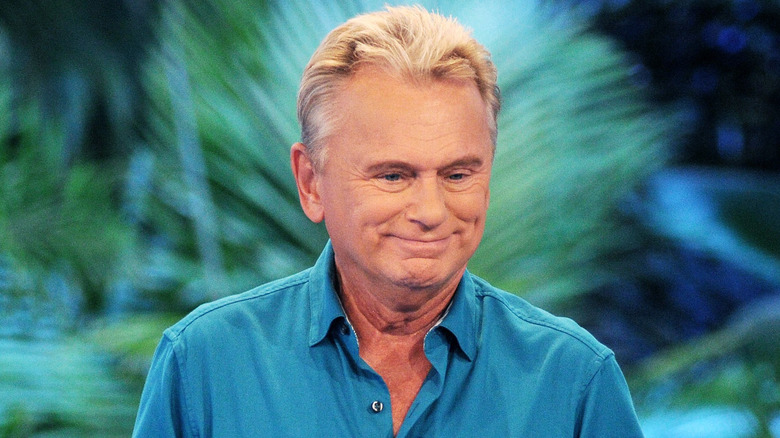 Gerardo Mora/Getty Images
While some TV shows come and go after just a couple of seasons, there are some mainstays that have anchored TV channels for decades. One of those shows is "Wheel of Fortune." The word puzzle game has been around for more than 40 years, launching its daytime version in 1981 with Pat Sajak at the helm. Sajak has seen a lot while hosting the wildly popular game show. He even once walked off the "Wheel of Fortune" set after three contestants won the $100,000 bonus round three days in a row.
Vanna White has been by Saga's side, turning the letters since 1982. The two share a close bond, and White told People in 2022 that after 40 years working with Sajak, she couldn't foresee a time when they weren't working together, "I just visualize us just being there. I can't think beyond that." But as of now, the world has learned that White will have to start thinking the unthinkable since Sajak has officially announced when he'll be retiring as the host from "Wheel of Fortune."
Pat Sajak only has one more season hosting Wheel of Fortune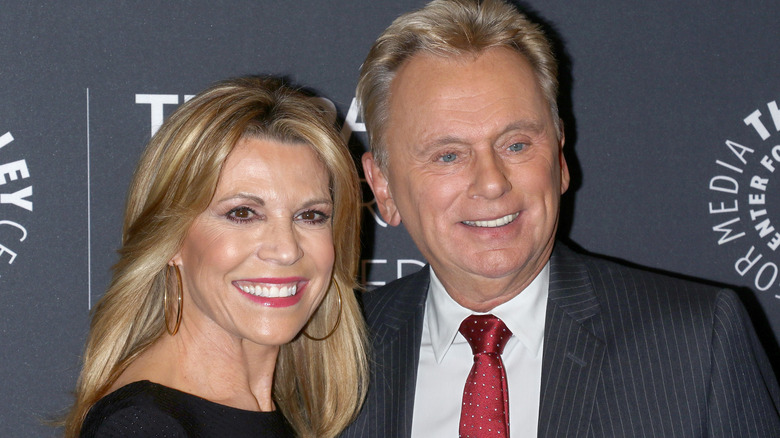 Jim Spellman/Getty Images
Pat Sajak has hosted of "Wheel of Fortune" for more than 40 years, but he confirmed he has just has one season left. Sajak posted on Twitter, "Well, the time has come. I've decided that our 41st season, which begins in September, will be my last." That means the wheel will spin one final time for Sajak in 2024. Sajak is in his 70s, so transitioning to retirement makes sense age-wise. But he won't be stepping back from "Wheel of Fortune" entirely. He'll be working as a consultant for three years after he finishes his time as host, per The New York Times.
Executive vice president of game shows at Sony Pictures Television Suzanne Prete sang Sajak's praises in a statement: "As the host of 'Wheel of Fortune,' Pat has entertained millions of viewers across America for 40 amazing years. We are incredibly grateful and proud to have had Pat as our host for all these years and we look forward to celebrating his outstanding career throughout the upcoming season" (via Variety). Who will step into his shoes? We don't yet know. But in the past, people have speculated whether or not Vanna White will replace Sajak on "Wheel of Fortune." (She has filled in for him in the past, after all.) And with his daughter Maggie's increased involvement behind the scenes and online, it looks like America's game show could remain a Sajak family affair.