Will Vanna White Replace Pat Sajak As The Host Of Wheel Of Fortune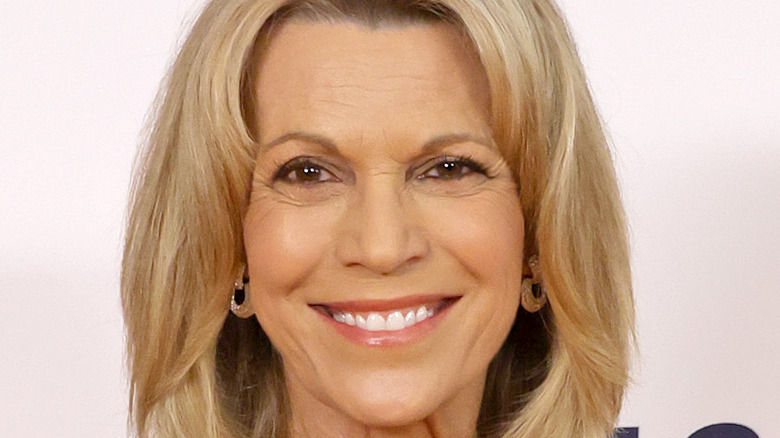 Frazer Harrison/Getty Images
Vanna White and Pat Sajak have been a dream team on "Wheel of Fortune" since 1982, per History. More than 40 years later, the show is still going strong, with over 26 million viewers each week. 
Its success has launched "Celebrity Wheel of Fortune," on which stars like Jason Alexander, Leslie Jones, Melissa Joan Hart, and Laverne Cox (just to name a few) compete to win money for their selected charities, per Parade.
White and Sajak renewed their contracts and are set to continue on with their duties until the end of 2024, and the game show has been given a bit of a facelift. Not only have the set and music been updated, but Sajak is no longer doing his iconic "final spin" at the end of the show. 
In fact, Sajak has warned fans that he and White might be getting ready to move on from the job that made them both household names. 
"We're certainly closer to the end than the beginning," he told Entertainment Tonight. "I'd like to leave before people tune in and look at me and say, 'Ooh, what happened to him?' I wouldn't bet on seeing us in, like, 10 years, I would say."
And, if rumors are true, producers might be getting ready to say goodbye to Sajak in the near future.
Producers are concerned about Pat Sajak's behavior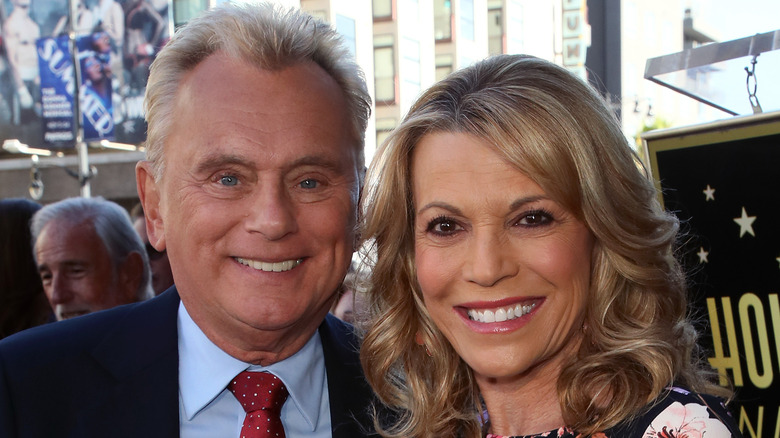 David Livingston/Getty Images
Pat Sajak has been raising eyebrows recently over his behavior both on and off the set of "Wheel of Fortune." He was accused of mocking a contestant with a lisp as well as making fun of another contestant's introduction story. He also stunned viewers when he asked co-host Vanna White if she "had ever watched opera in the buff."
In addition, Sajak stirred up some controversy on Twitter with a post that seemed to be directed at the show's fans. "You know what I think? Of course not. And why should you care what I think? I'm a TV game show host," he wrote. "Now if I were a talk show host or a famous actor, that would be a different story. Then my opinion would carry a lot of weight."
All of this has left producers concerned about Sajak's future with the show. In fact, they are considering firing him before his contract is up. "The word is that unless he gets his act together, he might just find himself getting a pink slip," a source told OK!
And, according to insiders, the powers that be wouldn't have to look very far for Sajak's replacement.
Vanna White has already hosted the game show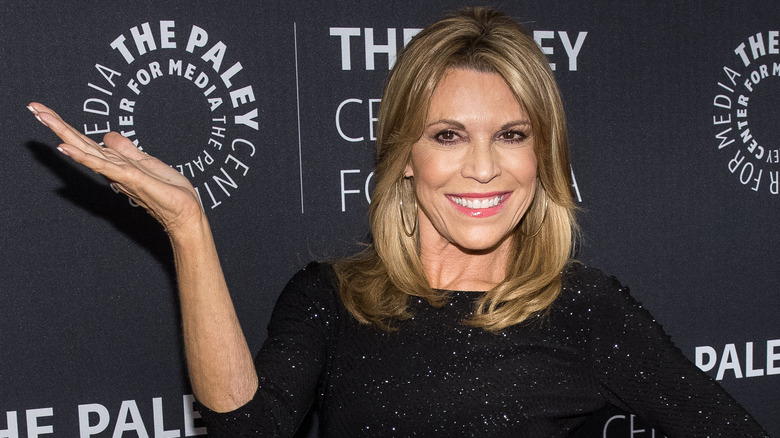 Mike Pont/Getty Images
According to OK!, producers of "Wheel of Fortune" are considering replacing host Pat Sajak with Vanna White. And it wouldn't be the first time White took on hosting duties for the game show. In 2020, she filled in for Sajak when he was in the hospital having surgery for a blocked intestine, per Parade. 
Sajak's daughter, Maggie, turned the letters for White at the time and now serves as the show's social correspondent (via Page Six).
A source told OK! that producers believe that White "did a fine job filling in for him when he was in the hospital a while back and has already proved herself more than capable of hosting the show," adding that "there's been zero drama from her since the day she set foot on that soundstage."
As for Sajak, he might see the writing on the wall and decide to step down before he is let go. "He's really feeling the stress from all angles right now, and the word is that he's wondering if it's worth sticking around," the source explained. "He's not a quitter by any means, but it's not lost on him that he has plenty of other opportunities outside of the game show."