Does Britney Spears Hate Any Of Her Music? She's Hinted At Not Vibing With One Of Her Hits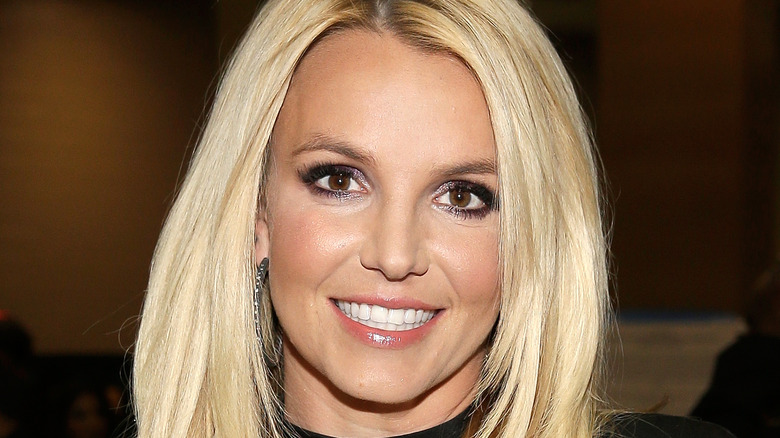 Isaac Brekken/Getty Images
These days, Britney Spears seems to be enjoying a quiet life outside of her restrictive conservatorship with her husband, personal trainer Sam Asghari. Before her public life took a dark turn and became the subject of intense media scrutiny, Spears was creating the soundtrack of the late '90s and early 2000s. Her treasure trove of pop hits includes "Toxic," "Oops! ... I Did It Again," and "(You Drive Me) Crazy," among numerous others.
While Spears is reportedly planning her return to music with an upcoming collaborative album alongside the likes of Dua Lipa and Sam Smith, there may be a few past records that the singer won't be performing if Spears ever hits the stage again. There is one in particular that the pop icon reportedly told her fans directly that she never enjoyed. It happens to be one of the singles from her debut album, "Baby One More Time." 
Naturally, the record sports a mega-hit of the same name though it's not the one Spears has an issue with. The single in question did get the music video treatment, but it wasn't as big of a success as several of her other songs, which could be why Spears doesn't particularly care for it. 
The legendary pop star is not a fan of Sometimes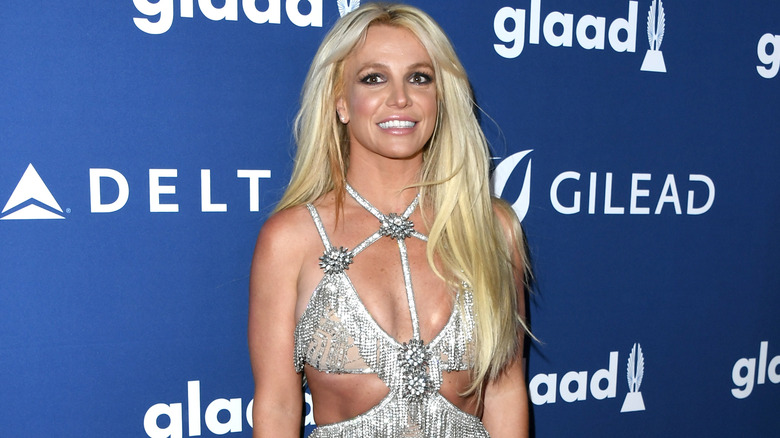 Jon Kopaloff/Getty Images
"Sometimes" serves as track number three on Britney Spears' platinum-selling debut album "Baby One More Time." Compared to her other singles from the album, "Sometimes" was a slower pop ballad centered around the fears associated with falling in love. Though it was well received as the second single from the project, it only charted at #21 on the Billboard Hot 100. Apparently Spears was never a huge fan of the song, despite it being relatively popular. 
During her 2004 Onyx Hotel Tour, the pop star seemingly forgot to sing "Sometimes" altogether. In fact, she reportedly told the crowd at the conclusion of one of her shows that she didn't care for the cut. "I have to go? I haven't even sung 'Sometimes!' Oh God! I never liked that song anyway!" Spears allegedly quipped, according to Cosmopolitan. Thankfully, the pop star came back after "Sometimes" with "(You Drive Me) Crazy," which peaked much higher at #10.
Britney Spears doesn't listen to much of her music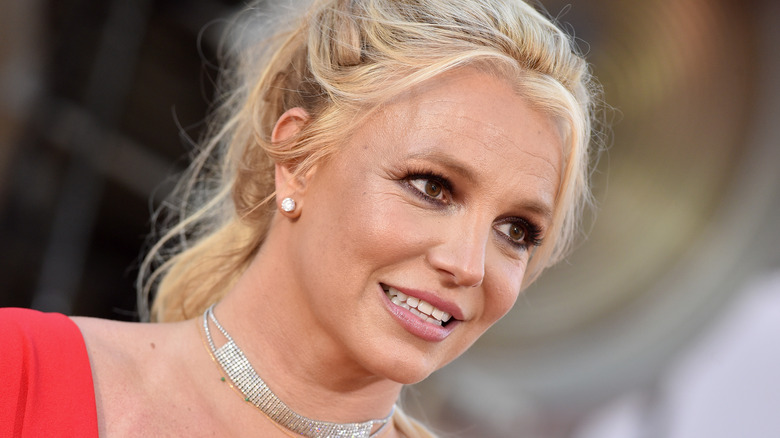 Axelle/bauer-griffin/Getty Images
In fact, "Sometimes" may not be the only record that Britney Spears isn't fond of. During a 2016 interview with Flaunt, the singer revealed that she does not listen to any of her songs. "It's funny, because I don't really listen to my music. My kids do and my nieces do. I'm about the creative process. I'm in the moment of being creative and then I put it out there," Spears explained. However, she did listen to them during her Las Vegas residency.
In 2023, nearly two years out of her strict conservatorship, which was originally enacted in 2008, Spears seems more focused on peace and freedom than musical endeavors. She did recently declare that 2007's "Get Naked (I Got a Plan)" is her favorite record in her discography, per Billboard. Still, we probably won't see Spears singing it anytime soon unless we count the Instagram performances she delivers from the comfort of her home.