Jenna Bush Hager Banned Her Own Kids From The Set Of The Today Show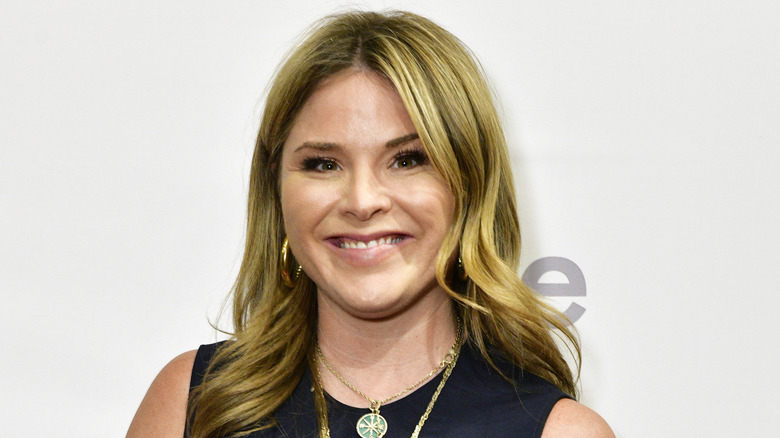 Eugene Gologursky/Getty Images
As hosts on "Today" and "Today with Hoda and Jenna," Hoda Kotb and Jenna Bush Hager dish on all sorts of topics, from the latest in pop culture to juicy details about their own lives. From their discussions regarding the latter, we can see that they are both devoted to their families. Take, for instance, Kotb's candid revelation about her daughter's health scare in March 2023, which led to her temporary absence from "Today." Meanwhile, Bush Hager touched our hearts when she paid tribute to her grandfather, the late President George H.W. Bush, when he passed away in 2019.
We hear quite a bit about the importance of work-life balance. However, keeping these balanced is not why Bush Hager does not want her children to visit her workplace; it's more about a hilarious incident that took place when her daughter made an unexpected on-air appearance. While the candid moment likely made Bush Hager more relatable to viewers, it came at the cost of her daughter comedically revealing things that she probably would have preferred to stay secret.
Jenna Bush Hager now only lets her kids visit for concerts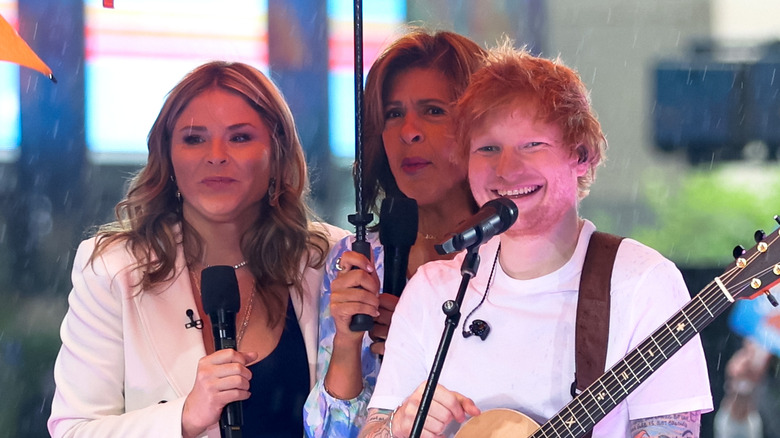 Jose Perez/bauer-griffin/Getty Images
When Jenna Bush Hager's 9-year-old daughter Mila visited "Today with Hoda and Jenna" in 2022 (posted on YouTube), she started out soft-spoken and shy. Yet it did not take long for her to lose that camera shyness and share a funny story about her mom. Co-host Hoda Kotb said she loves it when Bush Hager is "laughing so hard that she can't catch her breath." To that, Mila replied, "One time she was laughing in our living room and she peed her pants!" Kotb pressed for more embarrassing secrets, so Mila revealed that her mom "never wears underwear. She's not wearing [any] right now!"
Bush Hager's children returned to watch Ed Sheeran on "Today" in June of 2023, but their "Today" access ended there. While they enjoyed the concert, Bush Hager stated, "They'll never be invited on this show again because they just like to get secrets out of you. They're allowed to come and watch the concert but they're nowhere close to microphones" (per People).
Jenna Bush Hager's daughter also once crashed a zoom call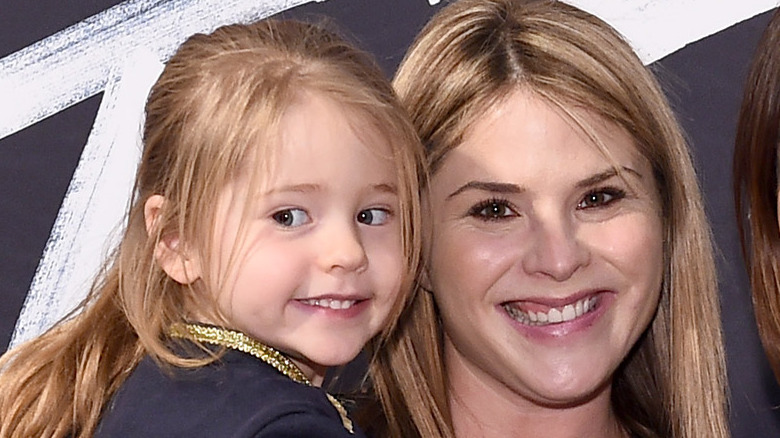 Jenna Bush Hager's daughter Mila also once crashed a "Today with Hoda and Jenna" Zoom chat while the two hosts were filming the show from home due to COVID-19 precautions in April of 2020 (posted on YouTube). "When I chose this place [for the zoom chat] I knew there could be a sneaker," Bush Hager joked.
A 2019 Instagram post from Jenna Bush Hager suggests that she used to enjoy having her children tag along to "Today." She posted a photo with Mila and captioned it "Mila: (5:30am) snuggled into bed, 'Mama can I come to work with you today?' Me: Why not baby girl." Fast forward to 2022 and Mila's "truth bombs," as Bush Hager described them, were enough to get Bush Hager to change her mind and get Mila and her siblings banned. Parents love to embarrass their children, but children love to embarrass their parents too — and they definitely say the darndest things.