Were Harry Styles And Emily Ratajkowski Actually An Item? Here's What We Know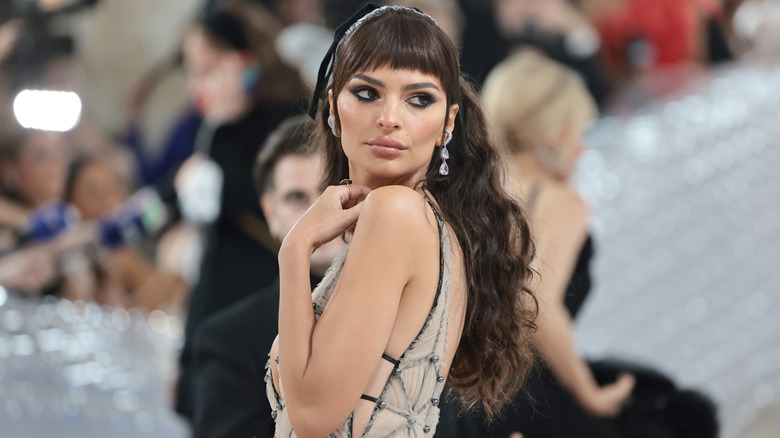 Jamie Mccarthy/Getty Images
Gossip columns, social media speculations, and paparazzi snapshots often create a constant buzz surrounding the personal lives of celebrities. From cozy outings captured by the paparazzi to cryptic social media posts, every move of a celebrity becomes fuel for the rumor mill. That's exactly what happened when a photo of Harry Styles and Emily Ratajkowski went viral. 
In March 2023, the former One Direction member and the model were seen kissing in Tokyo. Daily Mail first published the video where the pair were sharing an intimate moment. They chose to remain mum on the dating rumors, however, Ratajkowski finally addressed the viral moment in April 2023. She told Spanish Vogue (via InStyle), "I didn't expect this to happen. I think, in general, there's a reason certain celebrities live in [Los Angeles], hire security, don't go to public restaurants . . . So the idea of giving [my freedom] up for the sake of privacy is something I haven't considered yet." 
Ratajkowski's complete dating history was highly publicized and she wasn't comfortable with it. She said, "It's very bizarre to have certain experiences and then have the whole world know about them and comment on them . . . this is the first time in a long time that I've been in a dating stage. The interest there is in that particular area is very strange." So, what actually happened between the "Sign of the Times" swooner and model?
Styles has always had a thing for Ratajkowski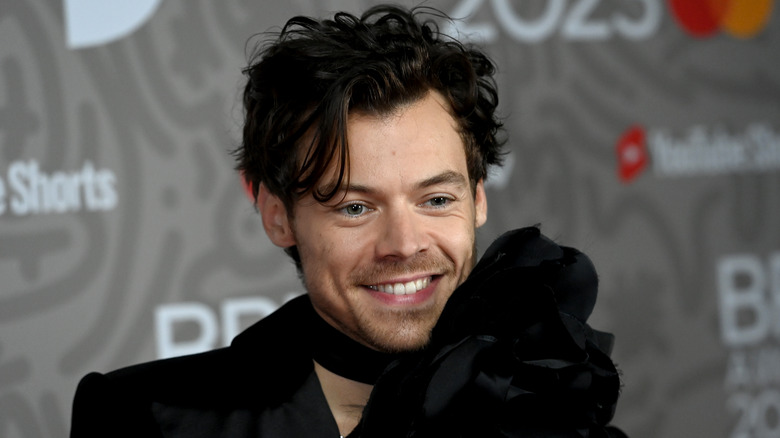 Dave J Hogan/Getty Images
A day after Daily Mail published the photo of Harry Styles and Emily Ratajkowski, an anonymous source told People that prior to their sighting in Tokyo, they had been "friendly for a while." The source further added that they "know each other" and Ratajkowski is also friendly towards Styles' ex, Olivia Wilde.
A close friend of Styles told Us Weekly just days after their photo went viral that "Harry has always been very attracted to Emily." He is also "thrilled" that he's finally had the chance to hook up with her. Conflict arises though as the publication added that Emily Ratajkowski does not want anything serious. Claiming that the model was "just trying to live her best single life and have fun."
Despite this, Ratajkowski was looking forward to meeting the "As It Was" singer again. A close friend of the "Gone Girl" cast member told People, "She hooked up with Harry, but they are not in touch every day. Emily is interested in seeing him again though."
More claims of the supposed relationship between Styles and Ratajkowski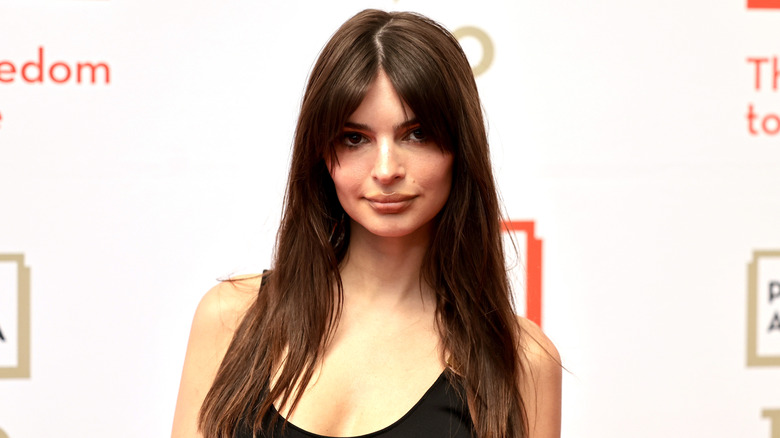 Jamie Mccarthy/Getty Images
Emily Ratajkowski hinted at dating someone during an appearance on the March 9 episode of "Going Mental With Eileen Kelly" podcast. She admitted to seeing someone new. She added that dating said person feels different and thinks "he's kind of great." She also mentioned that she's attracted to someone confident, who's had their own accomplishments since she's had issues with her man being emasculated in the past. Although she never mentioned Harry Styles, it was speculated that she was referring to Styles.
However, it seems like their supposed relationship isn't smooth sailing. In an interview with The Los Angeles Times, Ratajkowski once again indirectly addressed the issue and said, "There's a million insane, inaccurate things about my relationships [that are said]." She's also not concerned with dating at the moment but added that "sometimes things just happen." She also admitted that "I think a part of me is still scared of men."
Since the viral video in March 2023, Styles and Ratajkowski have not been seen together again in public. It's still unclear at this point if they're still maintaining contact and just keeping it low-key to avoid further issues.