The Ex-Girlfriend Nick Cannon Wishes He Had A Child With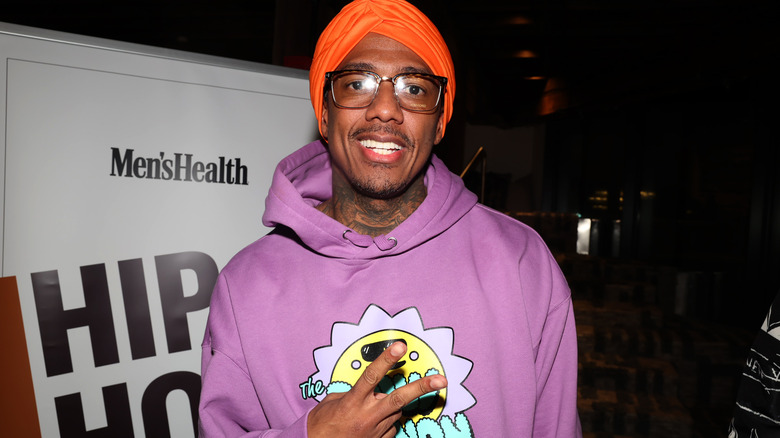 Shareif Ziyadat/Getty Images
Actor Nick Cannon may have 12 children spread across six women, but it appears there is always room for more — the 42-year-old has been open about his willingness to have more. In February 2023, he told Entertainment Tonight that he'll have babies until a higher power intervenes.
"God decides when we're done," Cannon shared. The following month, the comedian doubled down on his comments, even sharing which of his ex-girlfriends he wishes he'd had children with. During an interview with The Shade Room, Cannon revealed that he regrets not having babies with singer Christina Milian during their early 2000s relationship. The two dated for two years before calling it quits, but Cannon says they'd spoken about having children during their whirlwind romance. When finding out years later that she was expecting a baby, Cannon says he felt slightly disappointed that he wasn't the father — but happy for her journey into motherhood.
Though their relationship never spawned any offspring, it might've been for the best considering how they started and ended with one another.
Nick Cannon and Christina Milian began dating while working on Love Don't Cost a Thing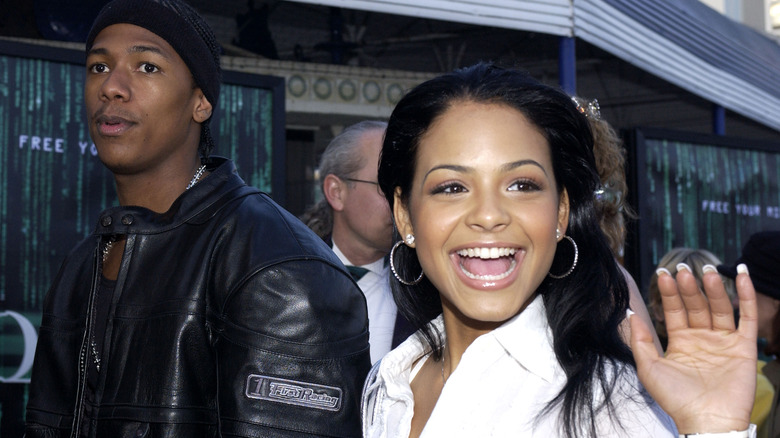 Chris Weeks/Getty Images
Nick Cannon and Christina Milian met each other while both working on the set of "Love Don't Cost a Thing" in 2003. Cannon played the role of school nerd Alvin Johnson, who commissions high school IT girl Paris Morgan — played by Milian — to be his girlfriend for two weeks. Their onscreen romance played out off the cameras, and the two stayed together until 2005.
The pair were often pictured at events together, becoming one of Hollywood's most popular young couples. They even lived together for a while. Milian has referred to the "Wild 'N Out" creator as her first love. However, Cannon has spoken of the relationship in a much more casual fashion. Back in 2006, he said he told Milian he was not interested in a traditional relationship. Apparently, these two were after very different things, which is likely why things ended in heartbreak for Milian. In 2012, he publicly apologized to her for mistreating her during their relationship.
Christina Milian broke up with him after finding suspicious texts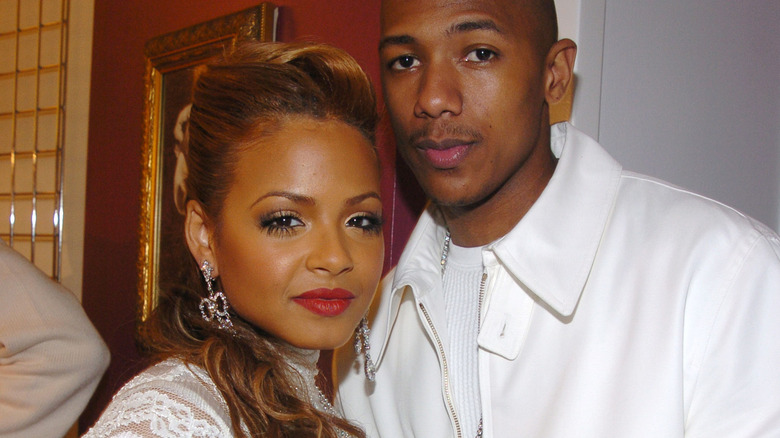 Theo Wargo/Getty Images
While their union seemed promising, Christina Milian broke things off with her rapper and producer boyfriend. According to her, she was able to successfully hack into Nick Cannon's cell phone. There, she stumbled across some incriminating text messages that showed Cannon was dealing with other women. She confessed that she spent several months learning of his infidelities before confronting him.
"He was living at my house. It was just like, 'Wait, under my roof this is happening?' It just kind of blew me away," she said during E! News' "Just The Sip" segment.
At the time of the cheating revelation, Milian says she was working out of the country in Romania. She waited until she was back in the U.S. to confront him about what she saw. The cheating is what led them to go their separate ways. Milian went on to marry music producer The Dream in 2009. They welcomed daughter Violet in 2010 but decided to part ways by 2011. She moved on to her current boyfriend, Matt Pokora. They share two children, Isaiah and Kenna.