The Truth About Nick Cannon And Christina Milian's Relationship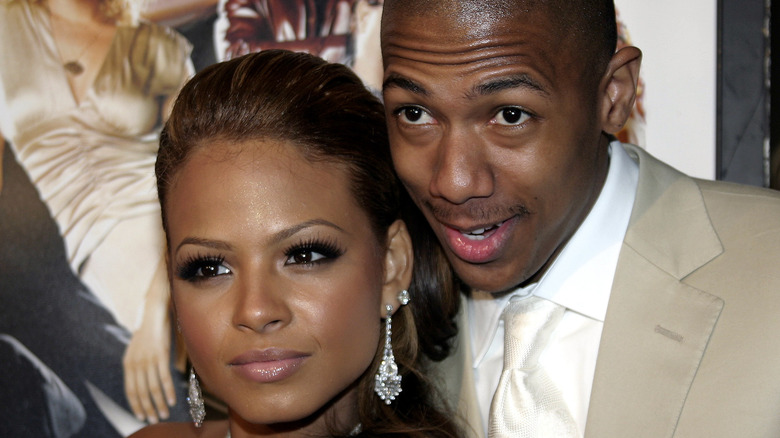 Shutterstock
Nick Cannon and Christina Milian's coupling is one of those early-2000s relics most people have forgotten even happened, if they remember them at all. As the International Business Times reports, the duo originally met on the set of 2003 romantic-comedy "Love Don't Cost a Thing," a remake of the 1987 classic "Can't Buy Me Love," with Cannon and Milian taking on the roles previously occupied by Patrick Dempsey and Amanda Peterson. The film was a formative experience for both parties, who were on the cusp of their careers at the time.  
However, as the "Wild 'n Out" host revealed, "Love Don't Cost a Thing" was extra special for him because of the connection generated with Milian offscreen. Cannon quipped, "I mean, I started dating Christina Milian from that movie." However, he was quick to clarify, "Actually, we didn't start dating until the very end of the movie, so it was actually cool because it allowed the chemistry to actually be real and really work and it was a good time in life, I remember that. Couldn't have asked for a cooler time." Unfortunately, life didn't end up imitating art. 
Infidelity rumors quickly became fact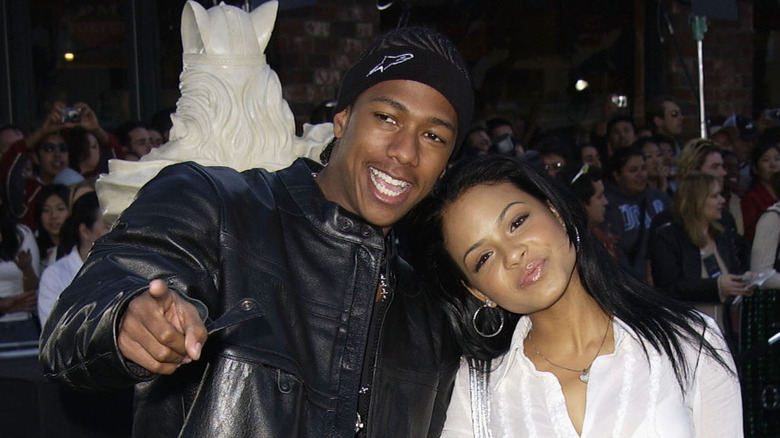 Robert Mora/Getty Images
During a Season 5 episode of "The Masked Singer," guest panelist Chrissy Metz suggested Christina Milian was potentially in the Black Swan costume, leading host Nick Cannon to look very uncomfortable indeed (via Cinema Blend). It likely had something to do with the way their relationship broke down. Christina Milian revealed during an appearance on "Just The Sip" that she hacked her then-boyfriend's phone during a trip to Romania, while he was back in the States in their shared home, discovering his infidelity. Milian recalled, "The password somehow worked on the first check, and I was right and the next thing you know, I was reading for like a month. I was reading messages."
The "From AM to PM" hit-maker admitted Cannon was her first love and it stung even worse that he was living in her house at the time. Milian acknowledged, however, that he's probably a different person by this stage. The hip hop star later argued they weren't official so it wasn't really cheating, during an appearance on Power 106, noting, "I don't think I did anything wrong. I wasn't cheating, you got to be in a relationship to cheat." Cannon also opined, "If I am careless enough to allow myself to get caught then that means I wanted to get caught. The word is careless, you know what careless means ... I could care less. I was at an age where I didn't care." 
He did eventually apologize, though, according to The Christian Post.