Hallmark's Lacey Chabert Can't Choose Just One Favorite Co-Star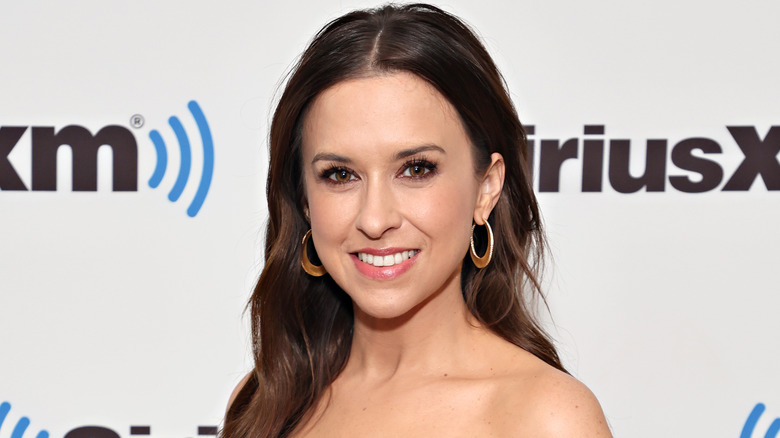 Cindy Ord/ Getty Images
The Hallmark Channel is filled with feel-good entertainment. However, some of the network's films are better than others. When looking at the absolute best and worst Hallmark movies each year, there's usually a broad range of highs and lows. But one consistent thing that brings fans back over and over is the network's cast of recurring actors. One star and longtime Hallmark fan favorite is Lacy Chabert — no wonder she's tied with Candace Cameron Bure as the actor who's starred in the most Hallmark Channel Christmas movies.
Over the years, Chabert has given the public the inside scoop on Hallmark's connected and talented community of stars. In an interview with Vulture, Chabert described her Hallmark cast and crew as a group of people who make her feel comfortable and accepted. "I found a real home in Hallmark. I'm able to be more of who I am here than possibly anywhere else I've worked," she said. Regardless of how collectively great the work environment, one would think Chabert could still choose one favorite standout co-star. But, apparently, this isn't the case.
Lacey Chabert is an exceptionally friendly and easygoing co-star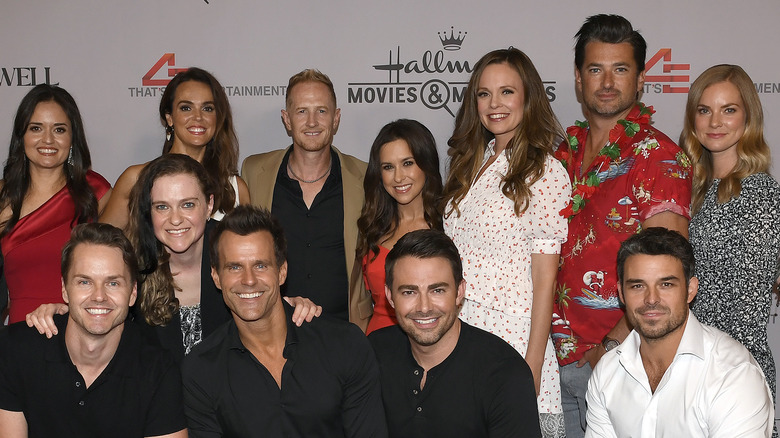 Michael S. Schwartz/Getty Images
Lacey Chabert speaks highly of everyone she works with at Hallmark. While we do not doubt that the Hallmark Channel's stars are highly professional and a pleasure to be around, we can't help but acknowledge how welcoming and supportive Chabert seems to be as a co-star. She has recognized this in herself as well. Chabert shared with Us Weekly, "I definitely consider myself someone who I think works well with others and I bond very quickly with the people I'm working with, especially on location."
It's safe to say that Chabert's opinion might be a bit more complimentary than someone who is less warm and sociable. In addition to having an inviting personality, Chabert has shared that she genuinely enjoys getting to know her co-stars and makes an effort to do so. In a Q+A with Hallmark discussing the film "The Wedding Veil," she shared that her favorite part of filming was "the off camera memories that [she and her co-stars] created of getting to know each other better and exploring a place we've never been before." To Chabert, it seems that Hallmark movies are more than work opportunities but a chance to make meaningful connections.
Lacey Chabert was asked to name her favorite co-star to work with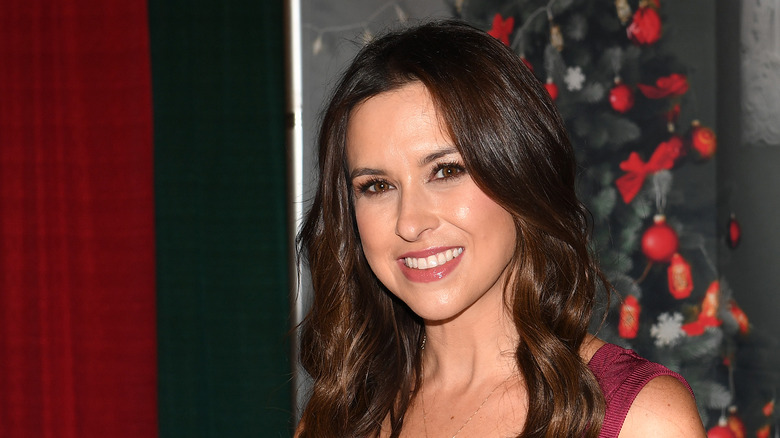 Michael S. Schwartz/Getty Images
Some people may brush off Lacey Chabert's praise for her Hallmark co-stars as mere pleasantries and that, in reality, she has a top pick. But, although you might be able to name your favorite Hallmark actors, Chabert cannot. When speaking with Us Weekly, she explained, "Oh, my gosh, I think it would be terrible to pick a favorite because they're all dear friends of mine." Chabert has a tremendous amount of respect and admiration for the people she works with as professional actors and as close friends.
In one Instagram post, Chabert joked that she would finally reveal her favorite co-star. The cover image was a behind-the-scenes moment of herself and her "Groundswell" co-star Ektor Rivera. However, in the caption, Chabert mentioned, " ... I have to say my favorite costar is pictured in the [four]th photo if you swipe left
." To our curiosity's disappointment, the fourth slide showed Chabert posing on a surfboard with an adorable black French bulldog. What a tease.