John Stamos Might Be Behind Mary-Kate And Ashley Olsen Opting Out Of Fuller House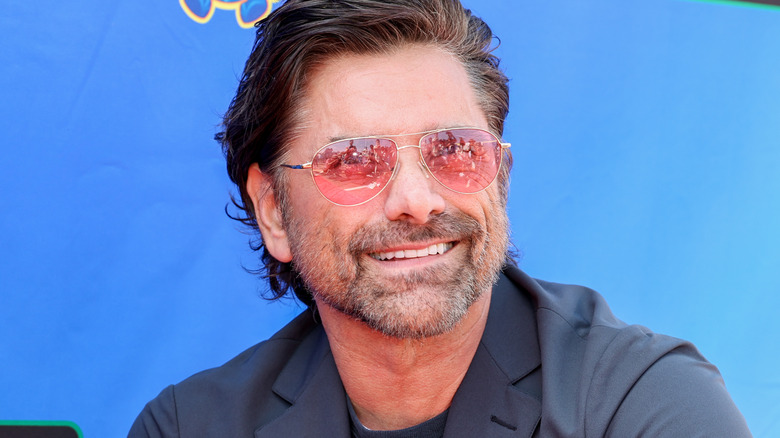 Matt Winkelmeyer/Getty Images
"Full House" first aired in 1987, starring Bob Saget, Candace Cameron Bure, and other actors who brought the beloved Tanner family to life. The series was about a single dad, Danny Tanner (Saget), who had lost his wife and was left to raise his three young daughters, DJ (Bure), Stephanie (Jodie Sweetin), and Michelle (Mary-Kate and Ashley Olsen). 
Reinforcements were on the way to help, and included Danny's brother-in-law Jesse Katsopolis (John Stamos), and his good friend Joey Gladstone (Dave Coulier). After eight seasons, however, ABC decided to pull the show from its lineup. The cancellation came as quite a shock. "At the end of 'Full House,' I just kind of stayed by myself. We had no warning that we were going to be canceled," Saget told Us Weekly in 2019.
Nearly two decades after the Tanner's final farewell, a revival was underway. During an interview on "Jimmy Kimmel Live!" in 2015, Stamos made the official announcement. "We've been working on this for many, many years," he said. The new show, titled "Fuller House," brought back almost all of the original cast — except for the youngest Tanner sibling, Michelle. 
Despite being asked to return for the sequel, Mary-Kate and Ashley had given up acting years prior and were focused on other aspects of their career. However, it's entirely possible Stamos himself was the reason that the twins decided not to reprise their role for the Netflix series.
John Stamos didn't follow up with a phone call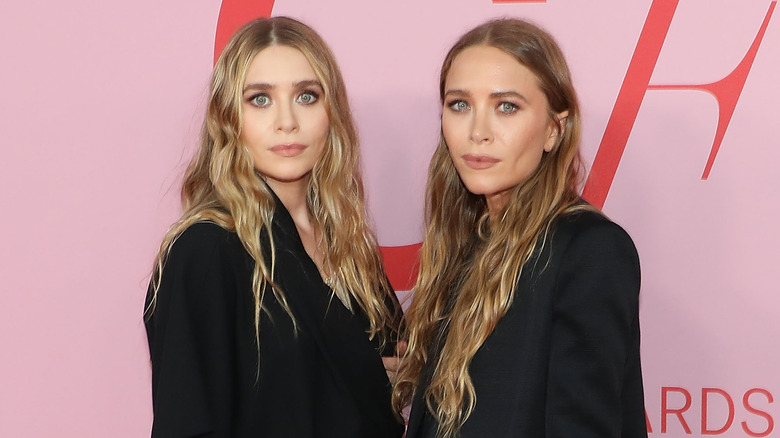 Taylor Hill/Getty Images
In 2016, "Fuller House" executive producer Bob Boyett told People magazine that Mary-Kate and Ashley Olsen had their reasons for sitting out of the revival. Boyett explained that Ashley's reasoning for not returning was that the actor had not been on camera since they were 17 years old, and that they didn't feel "comfortable" returning to acting. Mary-Kate, on the other hand, had mentioned that the timing of filming "Fuller House" was bad for both of them at the time.
Stamos, who also served as an executive producer on "Fuller House," opened up to The Hollywood Reporter about why he believes Mary-Kate and Ashley decided not to return to the show. Basically, Stamos said that an offer was sent over to the Olsen's agent, but it was turned down.
"In retrospect, I should have called them and talked to them, I guess ... We love each other, but we're not in contact — I mean, I didn't have a phone number on them. I'd see them in New York once in a while and it was always very sweet. But that didn't happen, so I think they sort of said, 'Nobody asked us.' I thought we did, through their people, but I don't know if that happened," Stamos explained.
When he finally did talk to Mary-Kate, she wanted Stamos to call Ashley, but he didn't follow through. Ultimately, he says, it "wasn't really in the cards for them at that moment."
Fuller House was canceled by Netflix after five seasons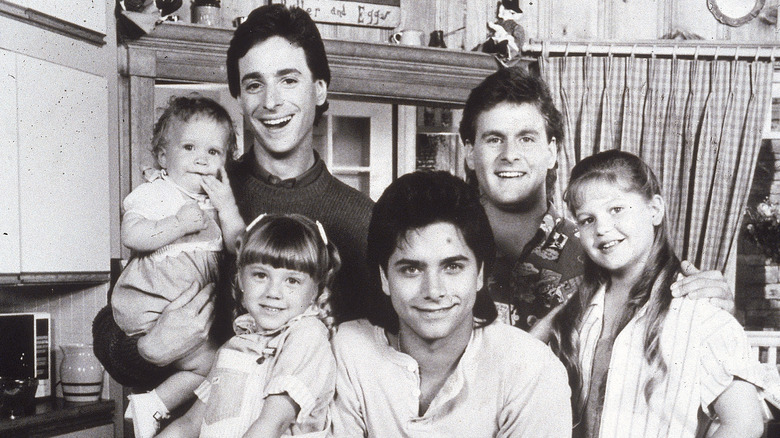 Fotos International/Getty Images
John Stamos wasn't the only person affiliated with the show that tried to get the Olsen twins to sign on, either. Creator Jeff Franklin told TV Line that he'd asked Mary-Kate and Ashley Olsen multiple times to come back but he'd "given up." After season three filming had wrapped, he told the outlet, "the door is open, but I'm not going to be calling them anymore to invite them. They just don't seem interested in coming. It's been three years of invitations, so they know the door is open."
"Fuller House" was able to write around Michelle Tanner, mentioning her a few times in the first couple of seasons, but able to continue a cohesive storyline without them being a part of the show. The series followed the life of an adult DJ Tanner, who was a single mom raising three boys — essentially a mirror image of the original program. 
The revival ended up being a huge success for Netflix — a "ratings hit," according to NBC News — but the show was canceled by the streaming giant after five seasons. Mary-Kate and Ashley have never spoken out publicly about the reboot.