Nia From Dance Moms Overcame A Rare Pain Disorder To Be On The Show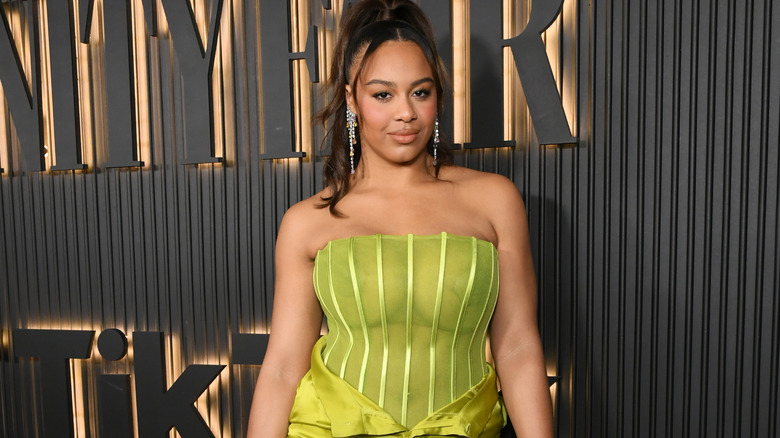 Jon Kopaloff/Getty Images
Nia Sioux may have been one of "Dance Moms" most memorable young dancers, but many viewers had no idea that she battled a rare disorder just months before filming. Her diagnosis was uncovered after she began to experience severe leg pain. Doctors discovered that Sioux was suffering from a disease known as Reflex Neurovascular Dystrophy, though it has been medically renamed Complex Regional Pain Syndrome. According to the New York Department of Health, CRPS is marked by burning pain, swelling of the affected joint, skin color changes, changes in hair growth, excessively sweaty skin, and decreased mobility. The cause of this disorder is not known and there is no cure.
Due to how debilitating CRPS can be, Sioux had to undergo months of treatment in order to move her body again, let alone dance. Thankfully, her determination got her back on the stage and in front of cameras on "Dance Moms."
Nia Sioux was diagnosed with Reflex Neurovascular Dystrophy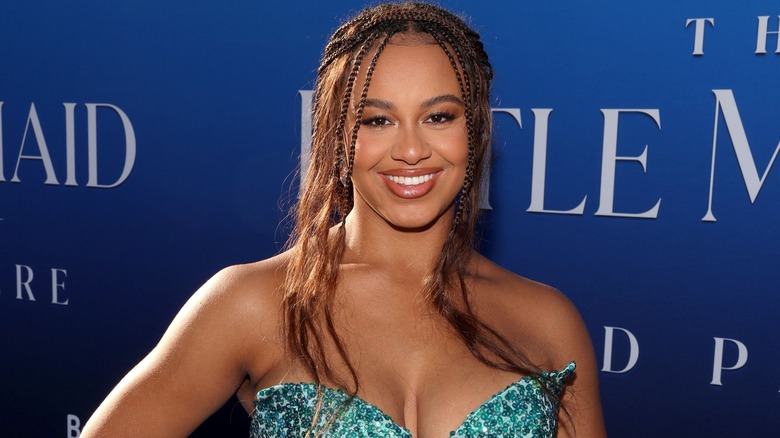 Jesse Grant/Getty Images
"Dance Moms" alum Nia Sioux was diagnosed with Reflex Neurovascular Dystrophy also known as Complex Regional Pain Syndrome when she was just eight years old. The situation became so dire that Sioux was forced to spend the summer before the show aired in the hospital. Sioux was forced to undergo extensive treatment that pushed her body to great limits, though she held onto a positive mindset through it all.
"You have to really focus and get yourself into the mindset that you can do it," she told YSBnow in 2019 about her experience battling the illness.
Complex Regional Pain Syndrome can affect just about any area on the body, but it appears that Sioux's legs were the target of this relentless disease. In opening up to YSBnow about the ordeal, Sioux says the diagnosis was especially difficult for her because she was unable to perfect her dance skills as the rest of her peers were ahead of filming the show. Nevertheless, she bounced back stronger than ever. 
Nia Sioux couldn't walk just months before 'Dance Moms' began filming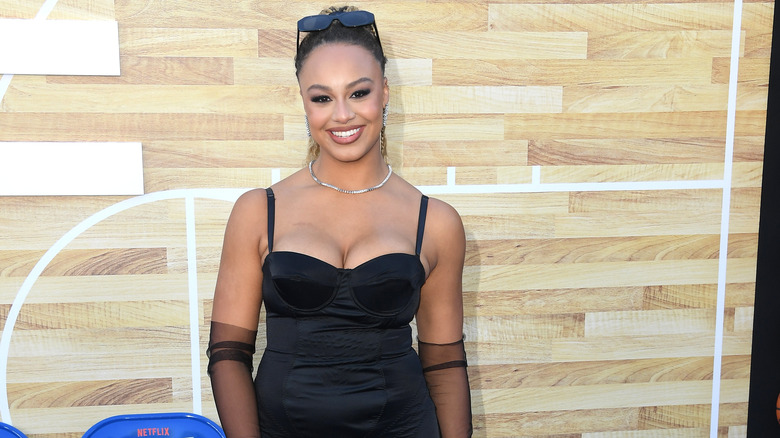 Steve Granitz/Getty Images
During the filming of "Dance Moms," Nia Sioux was portrayed as a fragile dancer by notorious coach, Abby Lee Miller. However, considering that Sioux was unable to walk just weeks before the show began filming, she emerged as a promising dancer. "I was definitely an underdog, but I was nowhere near a weak link," Sioux told YSBnow.
Prior to filming the Lifetime series, Sioux underwent months of physical therapy to regain her leg strength. She was able to keep up with the rest of the dancers, despite what she went through. Sioux says she became frustrated with Miller constantly making her feel that she wasn't as good as the other young performers. After seven seasons and being the longest-running original cast member, Sioux chose to leave the series in 2017. Since her exit, she has continued to thrive as a singer and actress. She appeared in "The Bold and the Beautiful," and "Imperfect High," and continues to share details of her daily life on her YouTube channel, which sports over one million subscribers. Regardless of her health and on-camera obstacles, Sioux has landed on her feet and is doing much better these days.