Mandy Moore Has Conflicted Thoughts On Her Early Music (Including The Hit Candy)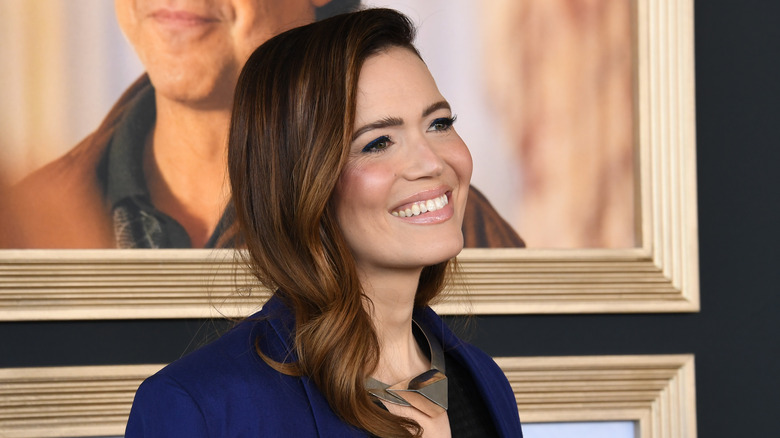 Jon Kopaloff/Getty Images
Mandy Moore used to hold some not-so-sweet feelings towards her early music.
Fans know that singer and actress Mandy Moore got her start in pop music, and one of her greatest hits is "Candy." The fun and adorable R&B-esque song is the epitome of '90s and early '00s pop-soul music. Singers like Britney Spears, Brandy, and Christina Aguilera were among the pop stars that made this style of music so popular during the time, and Mandy Moore was right there with them, taking over the radio waves.
With syrupy-sweet lyrics such as "Like sugar to my heart / I'm craving for you," listeners just can't help but feel like they're experiencing their first big crush all over again when listening to "Candy." But there was a time when Moore wasn't "feeling weak in the knees" when she heard the song. In an interview with Glamour, the actress and singer revealed she wasn't actually a fan of her earlier music (via The Chicago Tribune). Yes, she even throws shade at "Candy". According to Moore, that song and others from her earliest albums were "just awful." She goes on to jokingly add she would "give a refund to everyone who bought my first two albums."
She did recommend this early album though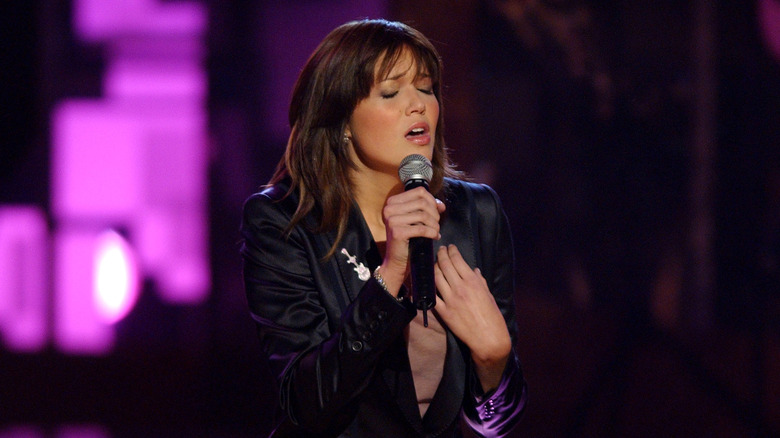 Michael Caulfield Archive/Getty Images
If you were around during the early 2000s, you most likely heard Mandy Moore's soulful pop songs airing on the radio more than a few times. In 1999, when Moore was only a teenager, she made her way onto the music scene with her debut album "So Real." She would follow it up with "I Wanna Be With You" and her self-titled album, "Mandy." The beginning of her singing career gave us many albums to listen to, each with a vibe all its own.
If you need a recommendation for which of her albums you should add to your streaming playlist, Mandy Moore has a suggestion for you. Even if she didn't feel too strongly about her early music, Moore told Glamour that fans can't go wrong listening to her 2003 album "Coverage." The album features Moore covering famous songs from past decades, including Carly Simon's "Anticipation" and Cat Steven's "Moonshadow."
This is how she feels about her early music now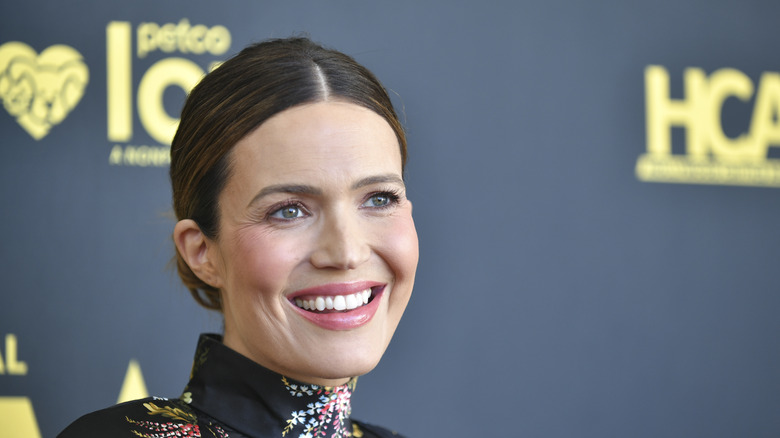 Rodin Eckenroth/Getty Images
Trends have a way of coming and going. Leg warmers were once banished to the darkest corners of fashion history, but now they're making a comeback like never before. Y2K fashion, which Mandy Moore characterizes in her early albums, is getting a revival. #Y2K has garnered billions of views on TikTok. Things we may have found funny or cringy in the past can come back and be appreciated more than ever.
We're happy to see that Mandy Moore is having a new appreciation for "Candy" and all her early songs. The "This Is Us" star has been critical of her sugar-sweet style of music, but she's since come "full circle," she tells Rolling Stone. "For years, I apologized for the creative output of that time," she explained, "but in the making of this new collection of music [Silver Landings], I was able to process so much and have come to have great affection for that young girl, that part of me."