Why Jax Taylor Wasn't A Fan Of Lisa Vanderpump's Sympathy For Sandoval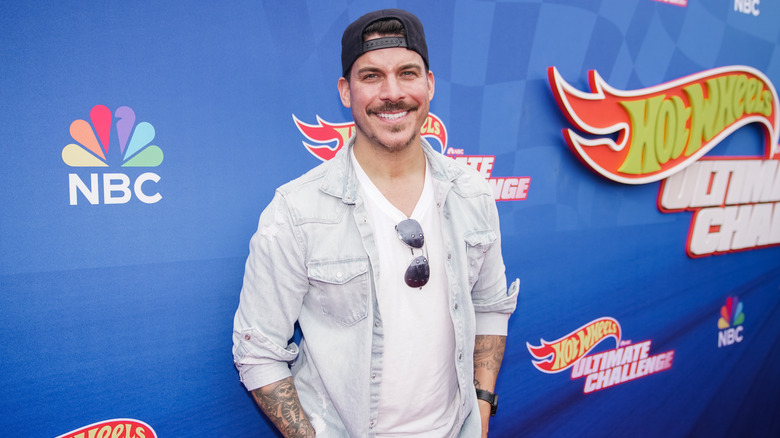 Andrew J Cunningham/ Getty Images
If you're not fully caught up on the increasingly twisted, explosive Scandoval news, you have probably gathered at least one basic fact about the drama: There are lots of people on "Vanderpump Rules" that absolutely loathe Tom Sandoval. There are endless clips of Ariana Madix, LaLa Kent, James Kennedy, and more spewing the worst possible criticisms and attacks that they can think of at Sandoval.
Even if you're not familiar with the show, you've most likely scrolled past memes using moments from these savage takedowns. To summarize the events very briefly, Sandoval and Madix's relationship ended after 9 years when Sandoval cheated on Madix, his long-time life partner. The most despicable part is that his affair was with Raquel Leviss, who was Madix's best friend (up until this news broke, obviously). 
Furthermore, the affair was carried out for about seven months without anyone's knowledge. And while the rest of the cast and the "Vanderpump Rules" audience alike have expressed passionate hate for Sandoval, Lisa Vanderpump has maintained the most neutral stance on the situation. Former star Jax Taylor noticed this and was less than pleased with what he viewed as her playing favorites. 
Lisa Vanderpump's reaction to Scandoval and why it upset Jax Taylor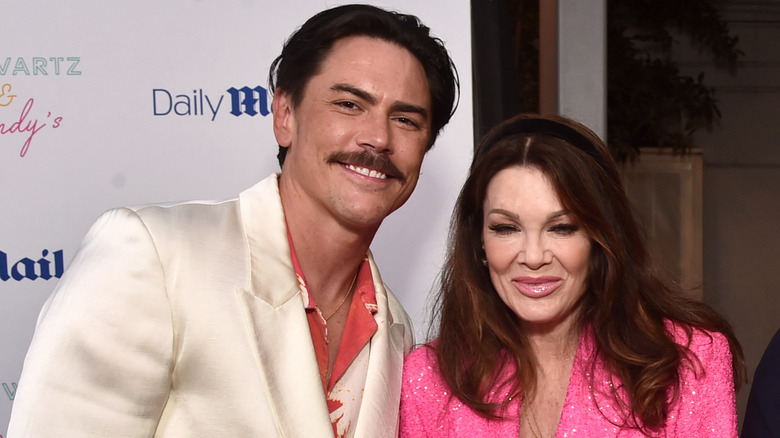 Alberto E. Rodriguez/ Getty Images
Although the show is named after Lisa Vanderpump, a former star of "The Real Housewives of Beverly Hills," the restaurant owner plays one of the more minor roles on "Vanderpump Rules." In Season 10, she was shown comforting Tom Sandoval as he broke down in her palatial home over all the drama that his actions had caused. 
Later, in an interview with E! News, Vanderpump explained, "I feel like a mother to some of these children. So, when he's been lambasted by the whole world, what am I going to do, pile on? No, I'm going to try and have a modicum of — not empathy, I don't have empathy — but a modicum of hope. Maybe for the future." Jax Taylor weighed in on this idea while speaking on his and his wife Brittney Cartwright's podcast, "When Reality Hits." 
The former cast members had Scheana Shay and her husband, Brock Davies, guest on an episode to debrief the "Vanderpump Rules" reunion. Taylor shared, "This is what annoyed me the most. I can say this because I don't care. Lisa annoyed me ... I just felt that she was siding with Tom. She was kind of trying to be devil's advocate a little bit."
The underlying reason Taylor was so upset with Vanderpump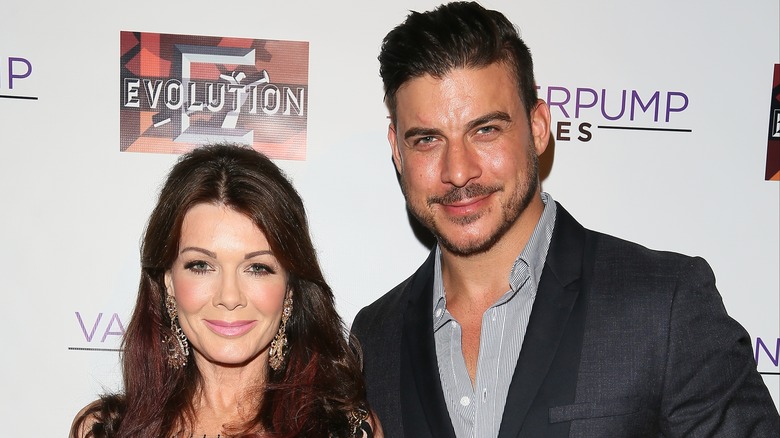 Jb Lacroix/ Getty Images
Jax Taylor held nothing back when criticizing Lisa Vanderpump on his podcast. Expanding on his comments, the former reality star complained about how rarely she appears on the show nowadays and how badly Vanderpump apparently treats the cast. Taylor vented to his former co-stars, "She kind of treats us like little kids sometimes. We're grown adults. ... She barely is on the show. It just irks me sometimes." Not only did he criticize Vanderpump for having a condescending attitude, but Taylor also felt hurt by her ability to defend Tom Sandoval when she never did the same for him.
If you've been watching the show for more than a few seasons, you'll remember that Vanderpump and Taylor had a particularly fraught relationship. In a "Vanderpump Rules" scene from Season 7, the restaurateur treats Jax with much less mercy than Sandoval. During one interview, Vanderpump even imitated Taylor's apology, calling him out for trying to make himself the victim of his own wrongdoings — something that many people accused Sandoval of doing when he broke down to her. 
Podcast guest star Scheana Shay challenged Taylor's commentary with a pretty rational argument, however. She reminded her former colleague that it's not exactly fair for him to compare himself to Sandoval because of Vanderpump and Sandoval's ongoing business partnership in the bar TomTom. Shay remarked, "You were just a cast member. Not saying it's OK. I think that's the difference."