Robert Kennedy Jr.'s Complicated Family Dynamics Explained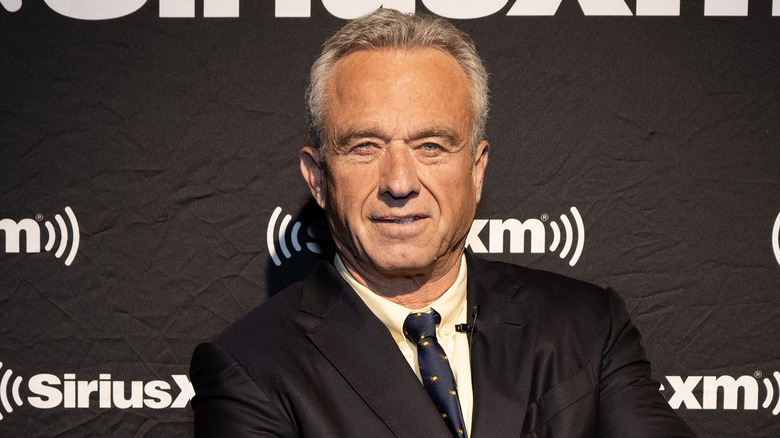 Lisa Lake/Getty Images
Robert Kennedy Jr. comes from one of the most famous families in the United States. His uncle John F. Kennedy served as president until his assassination in 1963, while his father, Robert Kennedy Sr., was a senator and U.S. attorney general who also died by assassination in 1968. Now, Kennedy Jr. is hoping to cement his place in U.S. history by running for president in 2024. Although the environmental lawyer comes from a politically driven family, he doesn't fully have the support of the Kennedy clan when it comes to his presidential bid. Over the years, Kennedy Jr. has become a very controversial figure in the world of U.S. politics, which has alienated some of his family members along the way.
In recent years, RFK Jr. has made headlines for his stance on vaccinations. He previously promoted a documentary film that asserts a link between autism and vaccinations — a claim that has no scientific basis. He has also spoken out and raised doubt about the safety of the COVID-19 vaccination, especially where children are concerned. In 2019, three Kennedy family members, Kathleen Kennedy Townsend, Joseph P. Kennedy II, and Maeve Kennedy McKean, spoke out opposing the lawyer's stance.
"We love Bobby," the family's op-ed for Politico read. "He is one of the great champions of the environment. [...] However, on vaccines he is wrong. And his and others' work against vaccines is having heartbreaking consequences."
Robert Kennedy Jr.'s family has publicly opposed him several times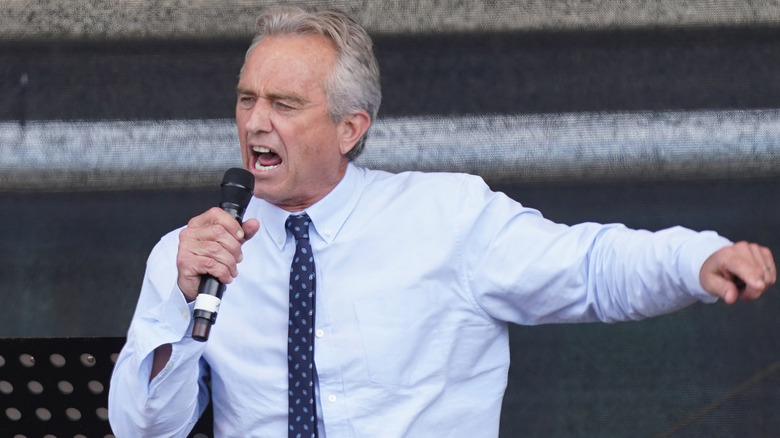 Sean Gallup/Getty Images
Robert Kennedy Jr.'s opinions about vaccinations have also prompted a big response. He was even kicked off Instagram. Meanwhile, his niece Dr. Kerry Kennedy Meltzer condemned his views in a piece for The New York Times. "His concern — that a Covid vaccine is potentially unsafe, and hasn't been properly tested — is widespread, and dangerously wrong," Meltzer, an internal medicine resident physician in New York, wrote.
In addition to his beliefs about vaccinations, RFK Jr. has also sparked controversy with comments about Anne Frank, which then caused his wife, actress Cheryl Hines, to speak out. "My husband's opinions are not a reflection of my own. While we love each other, we differ on many current issues," she tweeted. "My husband's reference to Anne Frank at a mandate rally in D.C. was reprehensible and insensitive. The atrocities that millions endured during the Holocaust should never be compared to anyone or anything. His opinions are not a reflection of my own," Hines later added of her husband's comments in a since-deleted tweet, per Yahoo.
According to CNN, Kennedy Jr. also alienated himself from his family by claiming that his father's killer, Sirhan Sirhan, didn't really shoot Robert Kennedy Sr. and asked that he be granted parole after more than 50 years in prison.
Some Kennedy family members don't support his presidential bid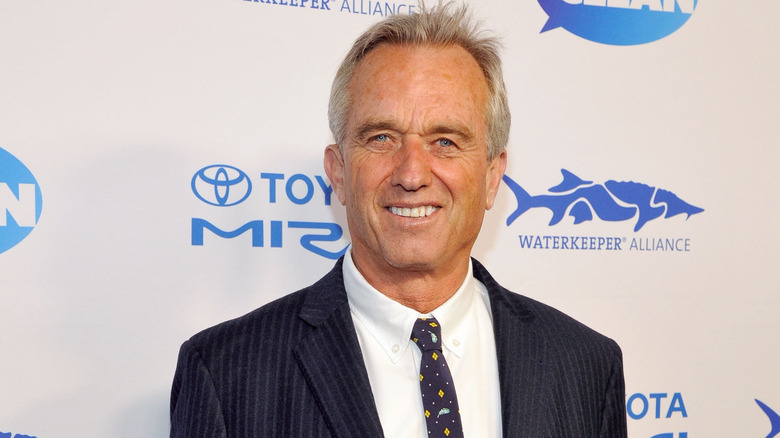 John Sciulli/Getty Images
After Robert Kennedy Jr. announced that he would be running for president in 2024, a source told the New York Post that the politician's family members weren't really on board. "Most of the Kennedys are disgusted with his attitude," Laurence Leamer, a Kennedy family biographer, told the outlet. "They still care about him, but he's an embarrassment."
Upon announcing his presidential run in Boston in April 2023, Kennedy joked about his lack of family support. "There are other members of my family who are not here today," he said as the crowd laughed, per Business Insider. "I know most American families, they never have any differences with each other. So when that happens in a family, it's really huge news, like, everywhere," he continued, adding that he doesn't have any bad feelings towards members of his famous family and that many of them had written him "beautiful letters of love."
While announcing his campaign, some of Kennedy Jr.'s children and grandchildren were in attendance. However, his siblings were not there to offer their support. It seems that RFK Jr. has some complicated family ties that could end up being problematic for his presidential bid. Sadly, the Kennedy family is no stranger to tragedy, conflict, and scandal.