HGTV's Alison Victoria Is Grateful For Her 'Fresh Start' On Windy City Rehab Without Donovan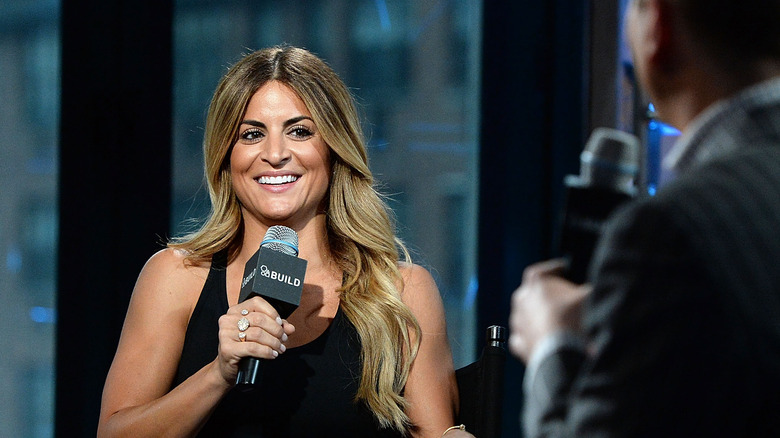 Slaven Vlasic/Getty Images
The HGTV show "Windy City Rehab" debuted in January 2019 with co-hosts Alison Victoria and Donovan Eckhardt. The two made their way around Chicago renovating homes and selling them afterward. It was a seeming success, both on television and in real life. It didn't take long, however, for issues to arise following Season 1. Scandals plagued "Windy City Rehab," such as legal troubles, permit violations, abusing finances, and work-stop orders, causing a delay in filming for five months. 
The city of Chicago prevented Victoria and Eckhardt from applying for new permits in 2019 after Season 1. The city also found that Donovan Eckhardt didn't have the proper licensing while he worked on numerous properties for the show, resulting in his general contractor and real estate developer licenses getting suspended for a year. The final blow to Eckhardt was his dismissal from the show after Season 2. As for Victoria, she's no longer in contact with Eckhardt. She's focused on rebuilding her reputation and the show.
The show must go on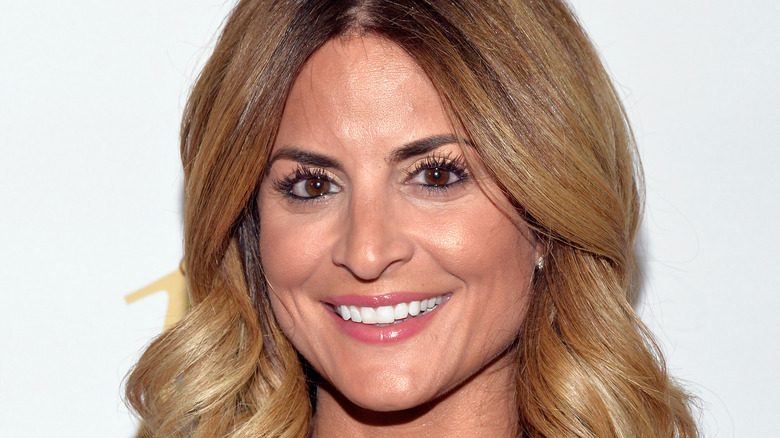 Michael Tullberg/Getty Images
Season 3 of "Windy City Rehab" was Alison Victoria's first go as the show's only host. After the season ended, Victoria took a month to escape and reconnect with herself in Paris. She wasn't sure if she wanted to continue flipping homes anymore and needed the trip to figure out her next steps. "It didn't take long. It took me about a day when I got out there to find my love again," she told House Digest. "You get to watch me go through all that and then get back into the client game. That's where I started. My career started working with clients, then segued and evolved — just like life in general."
Her time in Paris enabled her to rediscover and accept her passion for design, which propelled her to keep going. She managed to pivot and find her way back to television for "Windy City Rehab" and other shows she had appeared on, including "Battle on the Beach" and "Ugliest House in America," as well as this summer's "Barbie Dreamhouse Challenge." "For me, it's such a fresh start after going through so much and feeling ... this breath of fresh air," she told People.
Transforming homes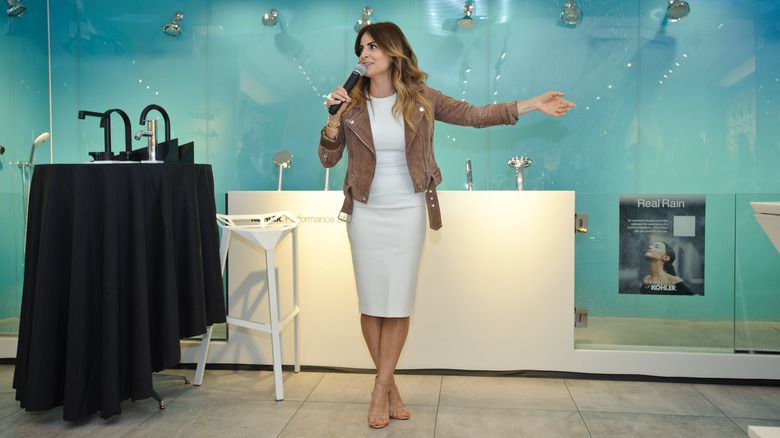 Timothy Hiatt/Getty Images
Alison Victoria's work isn't only for clients and friends. In a summer spinoff, "Windy City Rehab: Alison's Dream Home," she'll be designing her own dream house over the span of three episodes. She'll take her Chicago office and make it a home — all 6,700 square feet of it. "The passion is still the same," Victoria told House Digest. "The only difference is that you have other people that can help. With my own home, I don't have the clients — I'm the client. ... I wish there was more, but each project I design as if it's my own."
During Season 4, which will air throughout the summer of 2023, she'll be traveling between Chicago, Los Angeles, and Las Vegas to work for clients and fulfill their renovation wishes. As for the future, she's determined to keep pursuing design and renovation. "I paved my way through some very difficult times, and I'm stronger because of it," Victoria told HGTV. "I'm doing what's best for me by following my real love in life, designing and renovating homes."
Static Media owns and operates The List and House Digest.