How To Keep Dewy Makeup Going Strong All Day Long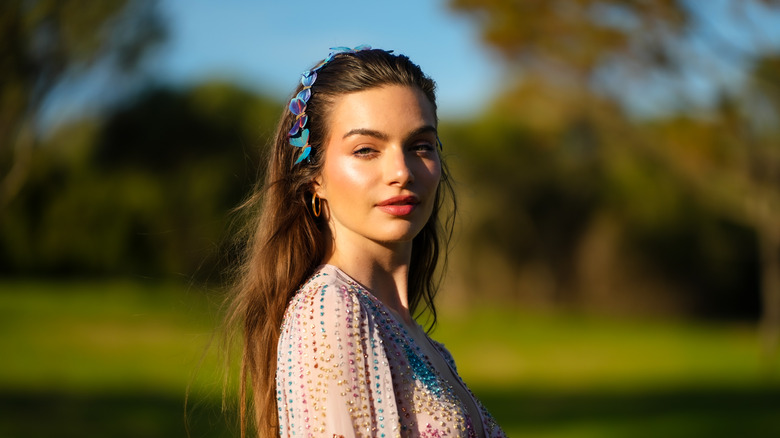 Edward Berthelot/Getty Images
While the 2010s were all about full-coverage foundation, matte products, and dramatic contour, makeup trends have shifted in recent years towards more "natural" looking finishes and products. In this way, the dewy skin look currently reigns supreme, with social media users and celebrities alike often opting for glowy, subdued looks.
Dewy skin, also referred to as glass skin, is all about cultivating a radiant, dew-kissed appearance. Skincare is a key element of this beauty trend, paired with the rise of clean beauty, but dewy makeup is equally as popular. Think social media's glowy ethereal looks or the aesthetic fresh-faced coquette makeup.
However, if you've ever sported a dewy makeup look, then you'll know that creating a glassy appearance is only half the battle. Maintaining this radiance can be a real struggle, as your makeup might start to fade or garner an unwanted oily shine. Luckily, there are some easy ways to help keep your dewy makeup looking radiant all day long.
Make sure you're using the right products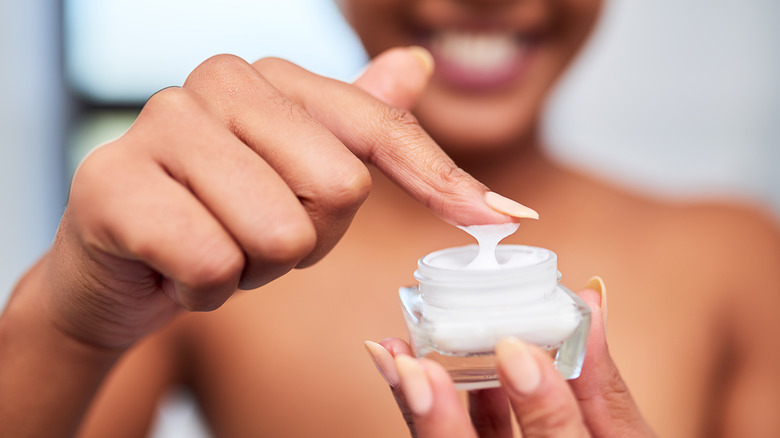 Hiraman/Getty Images
Ensuring your dewy makeup lasts the entire day starts with choosing the right products. For example, building a solid foundation using moisturizers and primers is important to any makeup look, but you specifically want to choose products that are long-lasting and hydrating. As makeup artist Billie Gene tells InStyle, "I like to use serums and dry oils to the skin before moisturizers to help revitalize the skin and prepare it for makeup application."
Not only do you want to choose items that will create a dewy look, but you also need to ensure that they're the right formula for your skin type. As entrepreneur and makeup artist Christina Sikalias shares with Beauty Crew, this goes for primers too.
"If you have naturally oily skin, opt for something with shine control and you can make up for any lost dew with other products," she explains. "If you have dry skin, go for a luminous-based primer that contains subtle pearls in it – this will add that 'lit from within' glow and make you look extra hydrated."
Apply your dewy makeup purposefully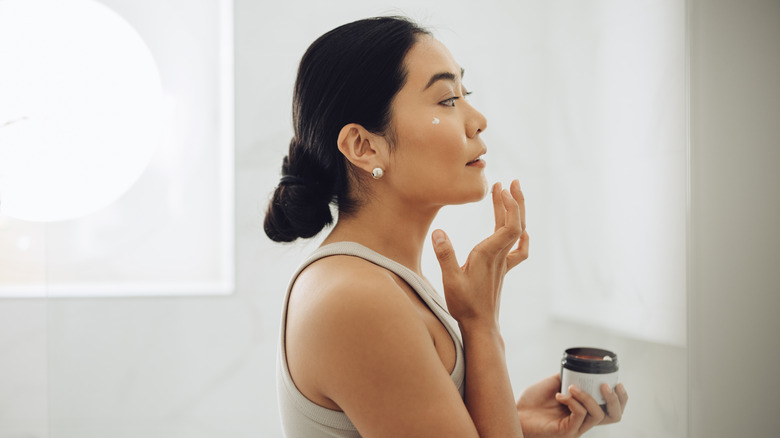 Miniseries/Getty Images
There are also expert tips on how and where to apply your products to help your dewy makeup stay strong all day long. For example, using a light hand to apply your products will not only cultivate the sheer coverage and natural appearance characteristic of this style, but it can also help prevent makeup from slipping and sliding around your face throughout the day.
"Don't overload the skin," makeup artist Erin Parsons tells Makeup. "When I'm working with foundations, I massage them into the skin. When I contour, I don't contour heavily, and I use cream products to keep the skin dewy so you only have to powder where the light hits you. Less product is better."
You can also curate your product application to your specific skin type needs. Those with dry skin may want to skip traditional foundation and opt for BB creams or tinted moisturizers. For oil-prone skin, experts recommend applying powder to your T-zone or any other areas where you experience greasiness.