Coquette Makeup Is The Fresh-Faced, Romantic Trend Taking Over The Beauty World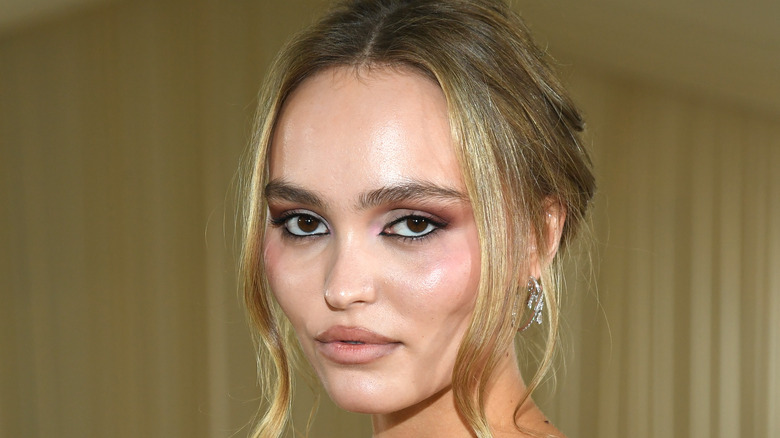 Kevin Mazur/mg21/Getty Images
TikTok is the place to go to find all of the latest trends that are about to go viral. The coquette makeup trend embraces the soft, romantic, and feminine look, and is heavily inspired by Lana Del Rey's "Born to Die" album aesthetic. 
Celebrities like Ariana Grande, Sydney Sweeney, and Olivia Rodrigo have all embraced this ultra-feminine style. Think of shows like "Bridgerton" or the movie "Marie Antoinette" where characters embrace a romantic, playful, and girly fashion, and you'll have a good idea of what this aesthetic is aiming for. The coquette trend is all about embracing your femininity in a way that feels good to you, whether it be with coquette-inspired nails, makeup, or clothing. Makeup artist Sasha Ghodstinat tells Who What Wear, "I feel like this look is trending especially right now, as we are in an era where we can loudly celebrate our womanhood."
What is the coquette trend?
Makeup artist Sarah Rose Davies tells Metro UK, "It really embraces rosy hues and petal-soft colors as well as big lashes to give the pretty-in-pink look a more mature edge." Celebrities like Lana Del Rey, Anya Taylor-Joy, and Lily-Rose Depp have become the faces of the fresh-faced coquette trend with dark eyeliner, doe eyes, dewy skin, and soft pink blush defining the makeup look.
To emulate the style, start with a fresh base of foundation to create a full-coverage and dewy appearance. Then, you'll want to add a soft pink blush underneath your eyes as well as on the top of your cheekbones to give yourself that natural flush. The cat eye is key to creating this look, so make sure to add a sharp eyeliner to your makeup. Next, you'll want to create long, quintessentially coquette lashes that pop. To do this, you can either add a few individual lash extensions to the center of your eye, or you can apply more mascara to that same spot to make your eyelashes look longer. Afterward, add a bit of highlighter to your cheekbone and to the button of your nose. Once you're finished, use light pink lipstick on your lips and finish off the beat with a bit of shiny lip gloss.
How to get the coquette makeup look