Dolly Parton 'Cried All Night' When Elvis Didn't Sing This Iconic Song Of Hers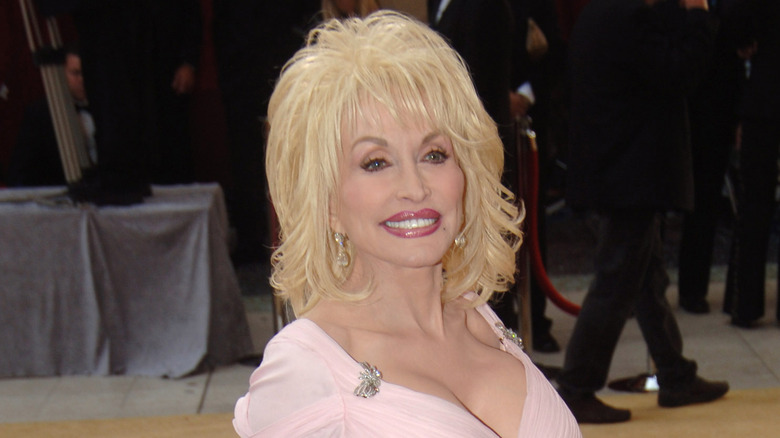 Jeff Kravitz/Getty Images
Dolly Parton wrote "I Will Always Love You" in 1974, a song that landed at No. 1 on CMT's 100 Greatest Love Songs. As demonstrated by Whitney Houston's iconic recording of the song for the 1992 film "The Bodyguard," the 10-time Grammy winner was open to sharing her work with other artists. This included Elvis Presley not long after she released the song. Unfortunately, business is business.
Parton was excited to have Presley record a version of "I Will Always Love You." On the "Living and Learning with Reba McEntire" podcast, she stated that she "pictured Elvis singing it." But when Presley's manager, Col. Tom Parker, wanted 50% of the publishing rights, Parton walked away from the deal. However, she conveyed to W Magazine that it was a difficult decision. "I wanted to hear Elvis sing it, and it broke my heart — I cried all night. But I had to keep that copyright in my pocket," she explained. "You have to take care of your business! Everybody's going to use you if they can."
Elvis Presley had a complex relationship with his manager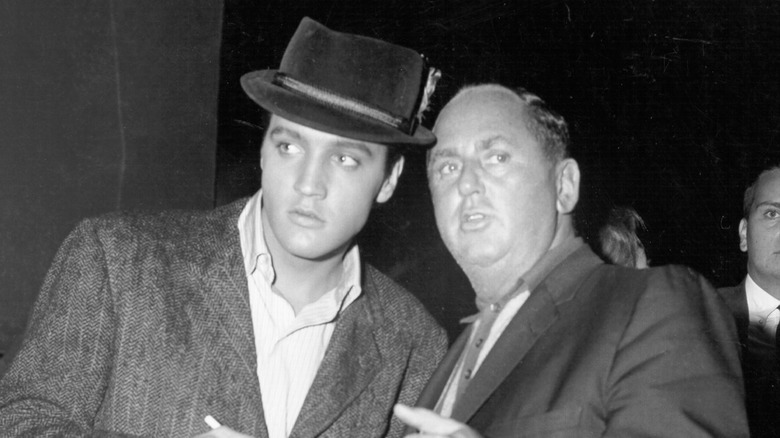 Michael Ochs Archives/Getty Images
The 2022 film "Elvis" highlighted Elvis Presley's complex relationship with Col. Tom Parker, a figure in Presley's career about which the general public may not know. Parker was a promoter and seemingly held business interests above creative interests. While he undoubtedly helped land Presley everything from his recording and film deals to his Las Vegas residencies, some of Parker's negotiations prevented Presley from starring in films more to his liking and from collaborating with other artists. Parker even ousted songwriting duo Jerry Leiber and Mike Stoller, despite the fact that they penned "Jailhouse Rock" for Presley.
Dolly Parton's previously mentioned statement, "Everybody's going to use you if they can" is poignant because many believe that Parker even used Presley for personal financial gain. Some sources state that he took 50% of Presley's career earnings (in comparison, most managers today rarely take more than 25%). As for songwriters — Parton included — Parker's system gave Presley one-third of royalties on songs that he recorded, but he did not write.
Dolly Parton became a trailblazer for women in songwriting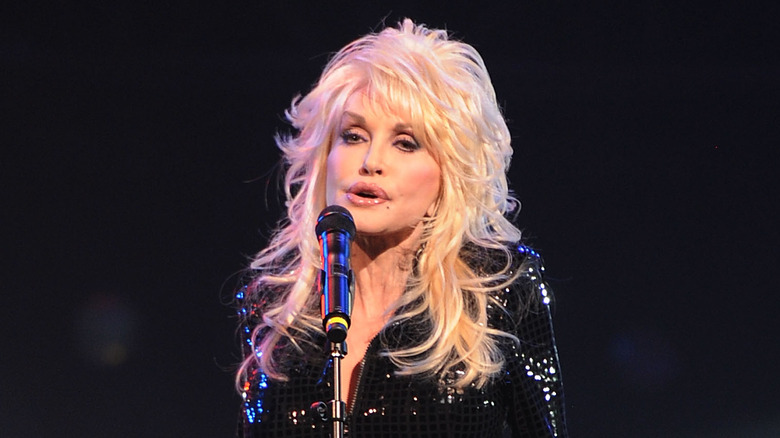 Rick Diamond/Getty Images
Dolly Parton knew that Elvis Presley was not the one at the helm of the "I Will Always Love You" negotiations. "I know it wasn't [his decision]," she said on "Living and Learning with Reba McEntire." Parton eventually found out that the song still held a place in Presley's heart. "Elvis' wife told me that when she and Elvis divorced, Elvis sang my song ["I Will Always Love You"] to her. That touched me so deeply," Parton told W Magazine.
Col. Tom Parker remains shrouded in mystery, but there are at least some insights regarding how Presley felt about him. In "If I Can Dream: Elvis' Own Story" by Larry Geller (longtime hairdresser and confidant of Presley), Geller explains that Presley planned to fire Parker and others who he felt were taking advantage of him. Presley died just months after explaining this plan to Geller.
Parton's desire to keep ownership of her songs remains relevant today. At the Billboard Women in Music event in 2020, Parton's goddaughter Miley Cyrus praised her for "encouraging [women] to take ownership and get the credit that they deserve" in songwriting. Cyrus cited Parton's steadfastness during negotiations for Presley to record "I Will Always Love You" as an example.