Kate Middleton's Circle Of Friends Helps Keep The Royal Grounded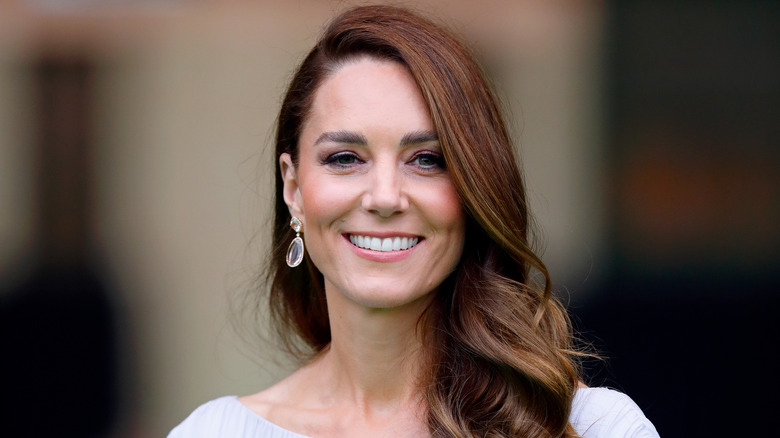 Max Mumby/Indigo/Getty Images
Although Kate Middleton is one of the most recognizable figures in the world, she's still very much like the rest of us. The Princess of Wales is a mother of three with plenty of demanding responsibilities, and it seems safe to say that she may sometimes need the company of good friends to get her through tough times or help her relax. Thankfully for her, Kate Middleton appears to have good friends around her to offer her support and comradery. A woman in Kate's position may find it hard to bond with others, but her group of besties seems to keep the future queen grounded, as she's known some of them for many years.
Before the princess ever entered the royal family, she attended Marlborough College, where she met her longtime friend Emilia Jardine-Paterson. The two bonded and Jardine-Paterson was there for Kate when she and Prince William suffered some relationship woes during their courtship. The women have remained close, and Jardine-Paterson reportedly even helped Kate redecorate her homes at Kensington Palace and Anmer Hall (via She Knows.) The pair are so tight that Kate made her bestie one of Prince George's godmothers.
Because the pair share a friendship that goes back to before William and Kate were married, their relationship seems to be a very special one that has the capacity to last a lifetime.
Kate is still close with several university classmates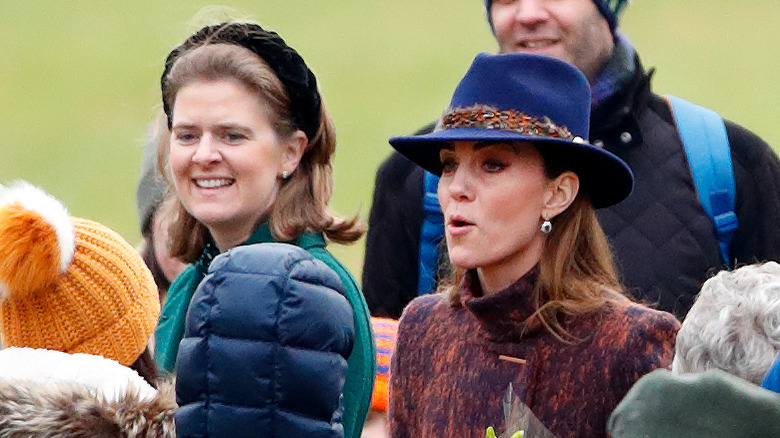 Max Mumby/Indigo/Getty Images
The Princess of Wales also has several other very close friends, such as Sophie Snuggs, who is a close friend of Kate Middleton and her family. Kate and Snuggs are said to be very close friends who have spent many years supporting one another. She is one of Princess Charlotte's godmothers, and appears to have a very special bond with Kate's only daughter. Snuggs was photographed embracing Charlotte on her wedding day, and is even rumored to be the first non-family member to hold the young princess after her birth, per Good To Know.
Princess Catherine is also close with another one of her fellow university classmates, Alicia Fox-Pitt. The two met at school and bonded through their love of athletics. Fox-Pitt is reported to be one of Kate's most fun friends, and has been someone that the Princess of Wales has turned to when she wants to relax and let her hair down. Meanwhile, Kate is also known for her close friendship with Sophie Carter, another one of Charlotte's godmothers and a vacation partner for the Wales family. Kate has also become close with Lady Laura Meade (shown above) after the pair met through their royal husbands. Meade later went on to become a godmother to Kate's youngest child, Prince Louis. Kate is also still close with college classmates Trini Foyle and Hannah Carter (via The Mirror.)
However, nothing can beat the bond that Kate seems to have with her younger sister.
Kate is very close with her sister Pippa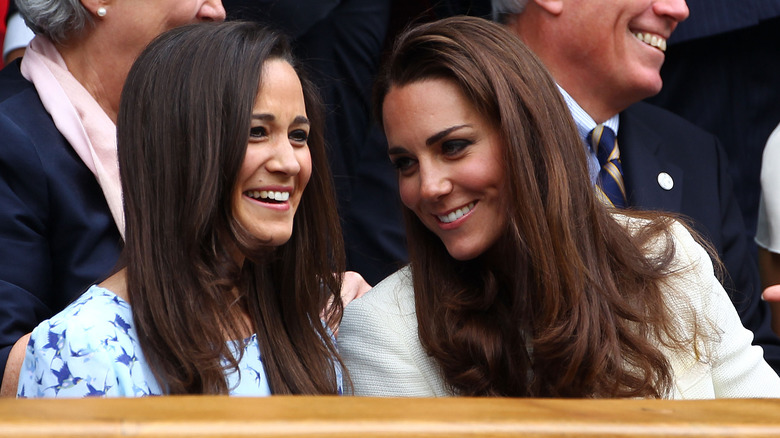 Clive Brunskill/Getty Images
Over the years, Kate Middleton's relationship with her younger sister Pippa Middleton has made headlines. The two played important roles in each other's weddings and have been seen spending lots of time together at events through the years, and have even vacationed together with their families. Before they were married, the duo were even known for hitting the town together and making appearances at nightclubs in their younger years. 
The pair seem to have an unshakeable bond, as many sisters do, and they're not afraid to speak out about their love for one another. "We're very close. And, you know, we support each other and get each other's opinions and things. I think that's really the heart for all of us is having a really close family that we can sort of be normal with each other, treat each other normally," Pippa said of her relationship with the Princess of Wales during an interview with "Today" in 2014, adding that it's their relationship that has kept the sisters "affixed to the ground."
In 2013, royal biographer Katie Nicholl revealed that the sisters and the rest of their family were extremely close due to their parents Carole and Mike ensuring that the family bonded together through family dinners, vacations, and other activities growing up. It seems that Princess Catherine has a wonderful support system in place and can revisit her long-lasting friendships often, especially where her sister is concerned.