What Olaplex No. 3 Can Do For Bleach-Damaged Hair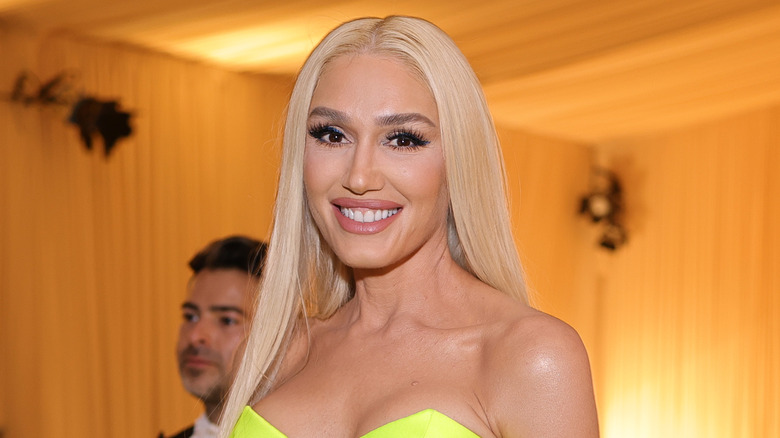 Matt Winkelmeyer/mg22/Getty Images
We may receive a commission on purchases made from links.
Consistently bleaching your hair over the years has truly taken its toll on your silvery locks. You've also probably shelled out a small fortune to help your damaged and brittle tresses find their former glory with no real return. Olaplex No. 3 is the game changer that your hair has been waiting for. Olaplex is a complete hair care system that ranges from No. 0 to No. 8, covering everything from salon formula damage repairers to at-home treatments and masks. 
Olaplex No. 3 is a pre-wash, at-home treatment to help repair your tresses and keep them feeling healthy and looking shiny, using just one key main ingredient. Unlike most bleach-damage (alleged) miracle cures out there, Olaplex doesn't just create the illusion of healthy hair using oils and fillers. Instead, it goes in deep to repair the hair shaft itself. It's time to make your locks smooth and soft again by learning how Olaplex works to turn back the clock against bleach.
The benefits of Olaplex No. 3 for bleach-damaged hair
When you've tried everything under the sun to repair your bleach-damaged hair, it's easy to get a little jaded about trying a new product. However, as thousands of satisfied users will tell you, Olaplex No. 3 is the golden ticket to making your hair feel healthy and beautiful once again. Rather than using chemicals to try to mask the damage the bleach has caused, Olaplex uses Bis-aminopropyl diglycol dimaleate to repair the bonds of the hair itself. 
As Martine Robertson, director of education at Olaplex, explained to Byrdie: "Olaplex is repairing each hair strand as a whole ... This means that broken or weak bonds, located anywhere on the hair shaft, are targeted." Since, when you bleach your hair, the cuticle is forced open to pull all of those pigmented colors out, it can leave it weak and more prone to snapping. 
Olaplex No. 3 smooths everything back down by fixing the disulfide bonds broken during the bleaching process, which gives hair its stability. However, it's not just bleaching damage that Olaplex can correct; broken bonds from heat and products can also be helped, making it a win-win situation. But, since Olaplex No. 3 is part of a hair repair system, there's a trick to applying it to reap the most benefits.
How to correctly use Olaplex No. 3 on bleach-damaged hair
Olaplex No. 3 is a pre-treatment for damaged hair. Therefore, you should use it before your normal washing and conditioning routine. But you don't want to skip the pre-wash when it comes to using No. 3 either. Colour Director of Seanhanna Salons, Lloyde Court, clarified to Cosmopolitan that, "Before pre-treating your hair with anything, it's important to ensure the hair is free from intense product build-up. If there is too much dry shampoo, styling, or care products, the cuticle can already be too filled for any treatments to penetrate the hair properly and will cause the treatment to not be as effective." 
Pre-washing might add a bit of time to your routine, but you should think of it as more self-care. In addition to starting with clean hair, make sure you don't try to overuse Olaplex No. 3, regardless of how tempting it might be. The product recommends once a week for light or moderate damage and three times a week for excessively damaged hair. After leaving it on for at least 10 minutes, wash and condition your hair as normal. This at-home treatment is also effective for all hair types, from curly to fine. 
When it comes to bleach-damaged hair, Olaplex might not be a miracle system, but it gets pretty close. As one Amazon reviewer tantalizingly put it, "I could feel the softness as I was rinsing it out. I had soft and touchable locks with less brassy, cooler tones throughout."