How To Repair Your Hair After Bleaching It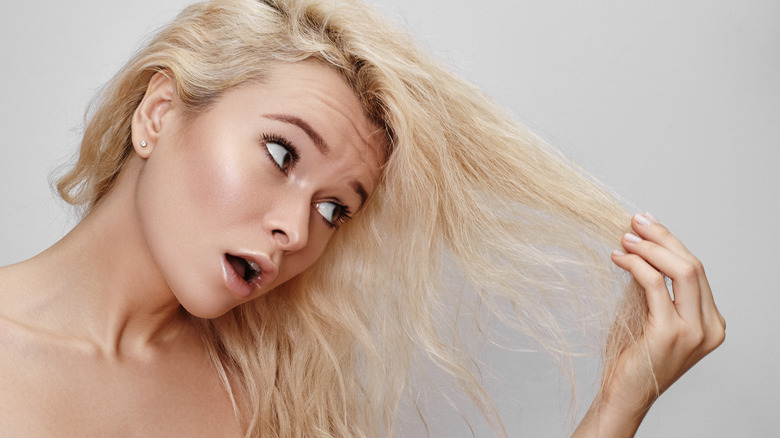 Shutterstock
So, you've bleached your hair. We certainly hope you've committed to the decision before doing it and are happy with the results. Because a bleach can really do some damage to your strands. Bleach is a quick and easy way to remove pigment from the strands of your hair. But it can also weaken the strength of your hair as the process is known to break apart the proteins in your tresses as it removes pigment (via Healthline). Whether you have used a hair dye that contains traces of bleach, or you've used a healthy amount of it to completely strip your hair of its original hue, it is highly recommended that you give your locks a little extra love post-bleach. Here's what we recommend.
First things first. Repairing is all about caring. And if you are focused on repairing your hair after it's been exposed to bleach, avoid any harsh actions to your tresses when they are still wet. Yes, it may feel natural to want to comb through and detangle your hair right out of the shower. But hair is more vulnerable to damage when it is wet (via Real Simple).
DIY masks can be just what is needed for healthier locks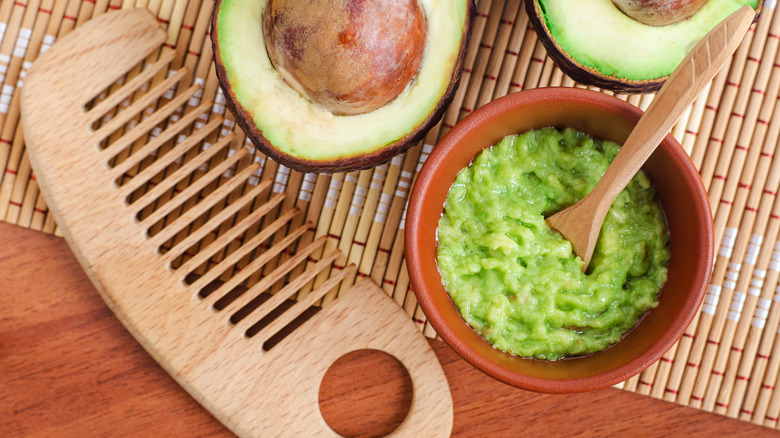 Shutterstock
Avoiding pulling through any unwanted knots until your hair has completely dried is a great first step. You may also want to start thinking heavily about moisture. Bleach can certainly lighten up any unsightly dark roots or winter-dull strands, but it will most definitely dry it out in the process (via Healthline).
There are plenty of at-home hair care masks you can make to help strengthen and repair your damaged bleached locks. Try a nourishing hair mask made completely by avocados. Add a raw egg to your shampoo before you suds up to give your strands a hit of extra protein. And if the bleach has touched your scalp and made it tender to the touch, then try massaging some fatty and nourishing butter onto your scalp and roots to help the skin heal and give your hair more shine (via BrightSide).
Post-bleach may be the right time to splurge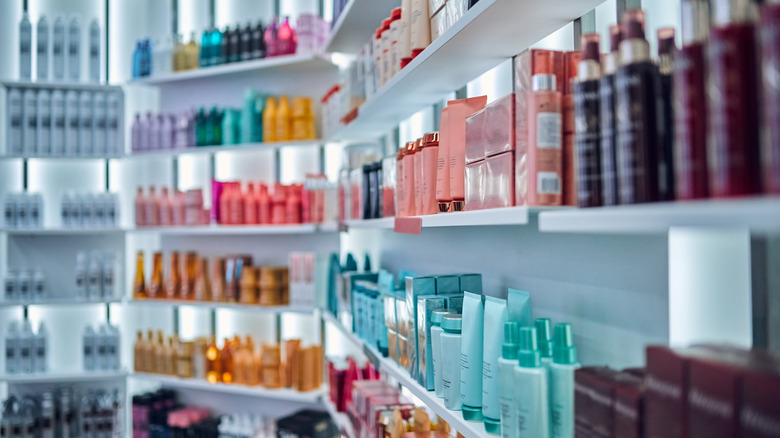 Shutterstock
Not into DIY? Not a big deal. You can always book an appointment at the salon for a repairing and nourishing keratin treatment to help repair your damaged hair (via BrightSide). Keeping the focus on repair is good. And in order to fully do this, you should find the right moisturizing and strengthening products for your hair. Post-bleach is when it may be time to splurge on the right hair care for your needs.
"There is a reason that a product is placed into a salon," says Oscar Blandi, celebrity hair stylist and owner of Oscar Blandi salon in New York. "It has been approved by the professionals who work at the salon. If you want your hair to be the best quality with longevity, then I would invest in a salon quality product" Blandi told Insider. Blandi goes on to reveal that there are some drugstore shampoos that can actually cause further damage to your hair.
So there you have it. Bleach is a powerful and effective product when it comes to dying hair. Though the after-effect can be quite alarming if you don't quickly switch to repair mode. So keep those DIY tips noted, splurge on quality products, and remember to let your hair fully dry before you do anything with it.