Why A Shopping Spree From Gayle King Touched Oprah Winfrey In An Unexpected Way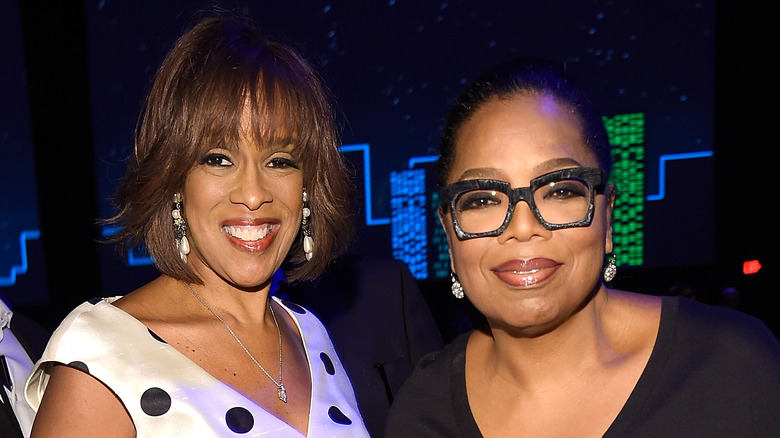 Kevin Mazur/Getty Images
Billionaire, television host, producer, and author Oprah Winfrey is known for her giving nature. On her beloved talk show, "The Oprah Winfrey Show," which ran from 1986 to 2011, audience members regularly received gifts— perhaps one of the most notable giveaways occurred in 2004 when everybody in the audience got a car.
Winfrey's giving didn't stop once the cameras turned off either. In 2007 and 2008, she was named the most generous celebrity by The Giving Back Fund after raising and donating millions to causes that advocate for women and children, centering on education and healthcare. More recently, she gave grants through the Oprah Winfrey Charitable Foundation to organizations helping underserved communities during the pandemic.
Journalist, author, and Winfrey's best friend for life, Gayle King, has been by the former talk show host's side for decades, witnessing numerous giveaways and donations. During a vacation that Winfrey took King and some of their other friends on, King decided to surprise her best friend and give back to her for once. 
A memorable shopping spree for her BFF
Oprah Winfrey paid for a vacation to Italy for herself and some of her nearest and dearest friends. On the trip, they toured the Coliseum, ate pasta, and explored Vatican City. The most memorable part for Winfrey, though, was the shopping spree. The TV icon chose her favorite store and perused the racks of clothing that the staff had dutifully pulled out for her. She selected multiple items before heading to the checkout as normal. 
Once there, Winfrey was surprised and delighted when the workers told her that King had already paid for it. "I've always paid for everything for everybody, all the time, forever and forever more," Winfrey shared on an episode of the long-time BFFs Oprah Daily video series, "The OG Chronicles". She added, "[Gayle's gift] was so memorable for me because I've done a lot of shopping sprees for other people and nobody's ever done one for me."
Winfrey wasn't the only one who was happy. Gayle King was also thrilled at the opportunity to do something generous for her friend. She noted, "I was so appreciative because after I said we'll chip in [to pay for the vacation] and she said, 'no absolutely not,' I felt like [I] should do something." 
Mutual gratitude and friendship go way back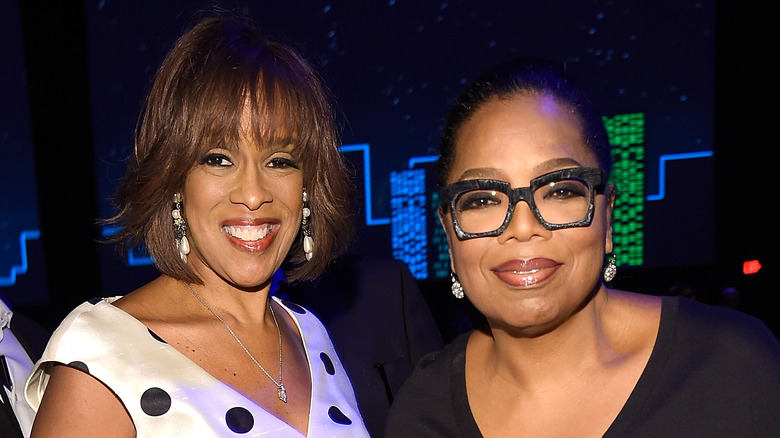 Kevin Mazur/Getty Images
As Oprah Winfrey acknowledged in "The OG Chronicles," if she'd known that Gayle King was going to pick up the bill, she wouldn't have bought as many items during their Italian shopping spree. Of course, King knew this and intentionally kept it a secret. "I didn't tell her ahead of time because I knew she would start editing [and make fewer purchases], and I didn't want that," she explained. King continued, "I was so happy to be able to do that because I've never been able to." 
Winfrey, who has a net worth of $2.5 billion, enjoys a pretty lavish lifestyle. She obviously didn't need the gift from King, but it's evident Winfrey deeply appreciated the gesture regardless. Back at home, the former talk show host's closet is now a little bit bigger because of her best friend. "The real truth of our friendship, relationship, and bond is that this was somebody that saw me and cared for the essence of who I am," Winfrey said of King for a feature in People.