Why Real Housewives' Shannon Beador Isn't Friends With Tamra Judge Anymore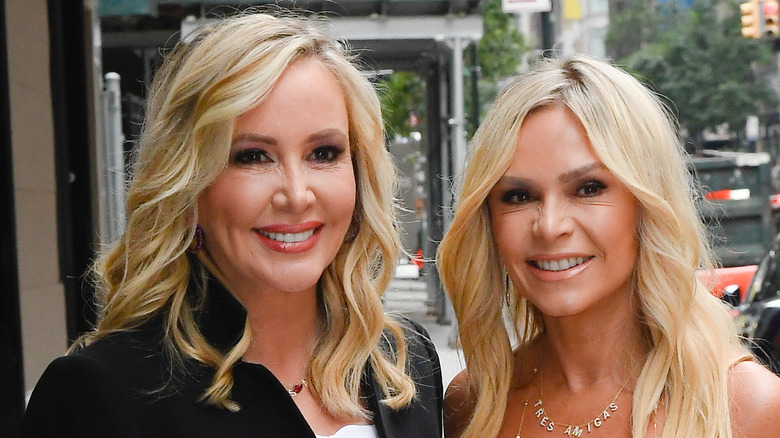 Raymond Hall/Getty Images
When it comes to reality television, a lot of it can feel fake or scripted, especially on series where the cast members are not organically friends. But when tuning into "The Real Housewives of Orange County," you can count on the fact that not only are the women actually real-life friends. They are also open and honest with viewers about their love, or disdain, for one another as well. A  "Housewives" friendship that fans held close to their hearts was between Shannon Beador and Tamra Judge, who, along with Vicki Gunvalson, called themselves the "tres amigas." Throughout each season, we saw the group get closer, being there for each other through divorce, baptisms, and even enemas (yes, you read that right).
Beador and Judge specifically held quite a close bond. The pair weathered many storms, like drunken fights on the show, but always seemed to come out on top. In fact, at one point in their friendship, they admitted to speaking on the phone multiple times a day. However, things seemed to take a turn when Judge exited "The Real Housewives" in 2020 and suddenly, the dynamic duo was no more. Now, as Judge makes a triumphant return to the series, fans are reeling at the fact that Beador and Judge have not rekindled their friendship. Here's why they still aren't friends.
Shannon Beador and Tamra Judge have been talking behind each other's backs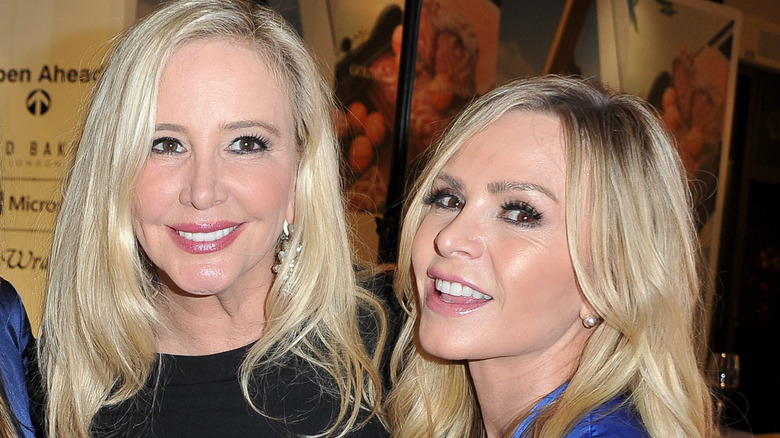 Allen Berezovsky/Getty Images
Season 17 of "The Real Housewives of Orange County" recently began, but before the first episode went live, a sneak preview let us know that longtime besties Shannon Beador and Tamra Judge were still at odds. During the preview, we saw Beador talking to fellow castmate Emily Simpson about her rift with Judge, saying, "She'll go below the belt and there's a lot of stuff that she said about me that isn't accurate."
Beador also let on that after Judge left the show, she no longer maintained contact with her and instead told lies to the media. Judge, on the other hand, claimed that it was Beador who stopped reaching out. When talking with Bravo TV about Judge's return, Beador admitted that they had not talked for over two years, making her unsure about her feelings towards being around her ex-friend again. After years apart, the pair have been forced to reunite as they filmed the new season of "Housewives" together.
A truce may be on the horizon for the long-lost friends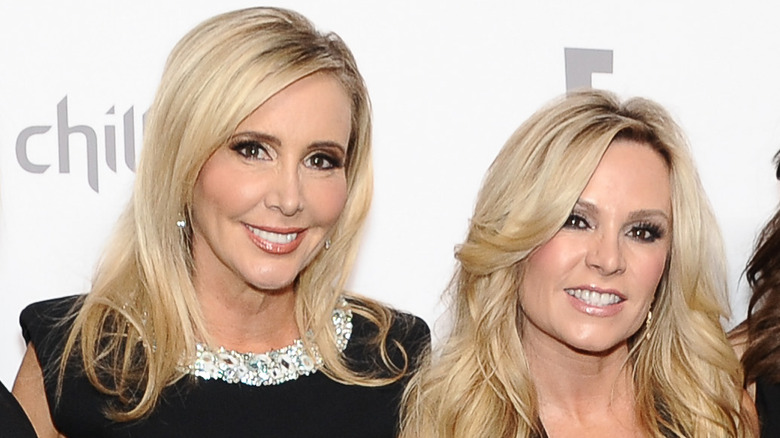 D Dipasupil/Getty Images
While the season opened with Shannon Beador and Tamra Judge not on speaking terms, it may end on a more positive note. Emily Simpson has been seen as a voice of reason for the long-lost amigas, urging them to rekindle their friendship and find common ground. While the women initially pushed back, the tides eventually started to turn.
Towards the final minutes of the premiere episode, the women seemed to have a change of heart. A yoga retreat where the two were both in attendance gave them space to speak one-on-one, without anyone coming in between them. During their first face-to-face conversation in years, Judge broke down, telling Beador she missed her. Beador mirrored the sentiment and they agreed to repair the hurt they have caused one another. In a clip for the following week's episode, we saw that the two do, in fact, get together, but only time will tell if this rekindling will stick or if yet another feud will cause them to drift apart.