Soap Icon Susan Lucci To Receive Daytime Emmy Lifetime Achievement Award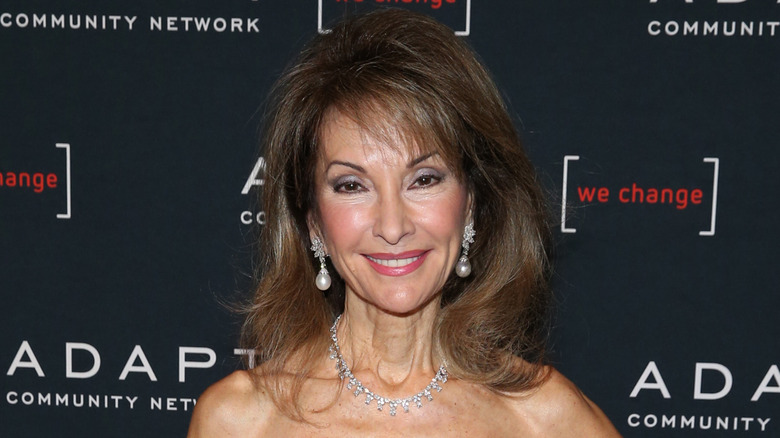 Rob Kim/Getty Images
Actor and soap opera legend Susan Lucci has been named a recipient of this year's Daytime Emmy Lifetime Achievement Award, alongside talk show host Maury Povich. The news came on Friday when National Academy of Television Arts and Sciences (NATAS) president and CEO Adam Sharp released an official statement. "We are thrilled to be recognizing two icons with Lifetime Achievement honors, Susan Lucci and Maury Povich," Sharp said in the announcement, per Variety. 
He continued, "Both of them have had astonishing success and deep impact in the world of daytime television, Susan in drama series and Maury in talk, and have left their indelible marks on the industry." In response to the exciting news, Lucci enthused, "I am truly humbled to receive this esteemed award from the Academy. Throughout my career, I have been incredibly fortunate to work alongside exceptional talents and embraced by my fans that have been with me every step of the way."
The soap icon also pointed out, This honor is not just a reflection of my journey, but a testament to the enduring power of storytelling and the profound connection we are so lucky to forge with audiences all over the world through television." While the Lifetime Achievement Award winners have already been named, they have yet to formally receive the honor in front of an audience. Last week, the Emmys and NATAS declared that the ongoing writers strike had postponed the 2023 Daytime Emmys show, which was originally scheduled to air on June 16, until further notice.
Susan Lucci's Emmy win is her second after an infamous string of losses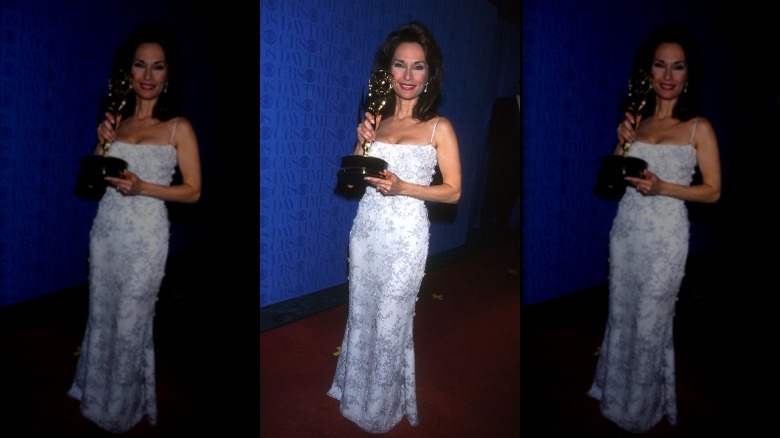 Diane Freed/Getty Images
The Emmy Lifetime Achievement Award is a long time coming for Susan Lucci, who has been a fan favorite in the soap opera world for decades. Lucci is best known for playing the fan-favorite character Erica Kane on the daytime drama "All My Children," a role she maintained throughout the show's full 41-year run.
Despite her consistent contribution to one of TV's most popular soaps, the actor failed to snag an Emmy win year after year until she finally won the Lead Actress in a Drama Series award in 1999 on her 19th nomination. The televised victory was a memorable moment in Emmys history, with presenter Shemar Moore announcing, "The streak is over!" followed by an eruption of applause (and some tears) from the audience.
Lucci's struggle to grasp an Emmy win for so long makes the Lifetime Achievement award extra special for the "All My Children" alum. Besides her pair of hard-earned Emmys, the soap veteran has received several other honors throughout her lengthy career, including a star on the Hollywood Walk of Fame and a People's Choice Award.