Did Donald Trump Want To Date Princess Diana After Her Divorce?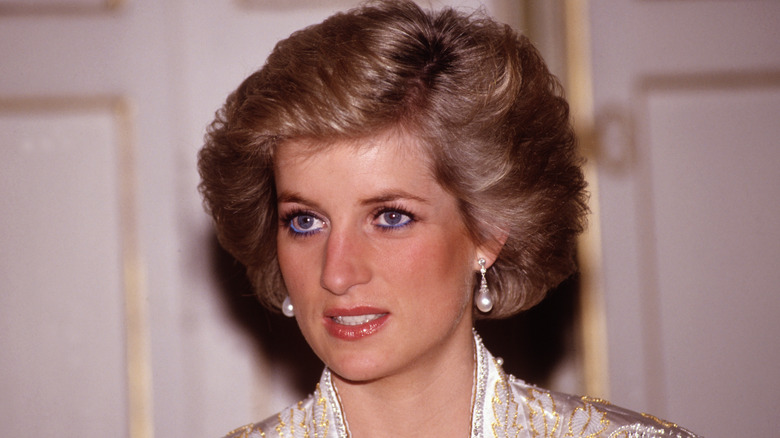 David Levenson/Getty Images
Princess Diana married King Charles III — who was then still a prince at the time — in 1981. Over the ensuing years, Diana became one of the most influential people in the world, from her fashion choices to the causes she supported. Of course, the Princess of Wales was also very beautiful and she often graced magazine covers for outlets all over the globe. There was, however, trouble in Diana's marriage and things with Charles sadly didn't end up working out. 
They announced their decision to separate in 1992 after welcoming two sons, Prince William, and Prince Harry. And, in 1996, the couple finalized their divorce. Even before Diana was single, there was never any shortage of men who wanted to date her. In fact, it has been said that she had a number of affairs while still married. According to Tatler, following her separation, she was linked to Oliver Hoare, an art dealer who was more than a decade older than she was. 
She'd also go on to have relationships with Hasnat Khan, a surgeon, whom Diana once called the "love of [her] life," per Town & Country, and Dodi Al Fayed, who was also killed in the car accident that claimed Diana's life in 1997. And while the Princess of Wales would entertain these men and a few others along the way, there were evidently more potential suitors who tried and failed. One of those people was none other than Former President Donald Trump.
Donald Trump reportedly sent Princess Diana flowers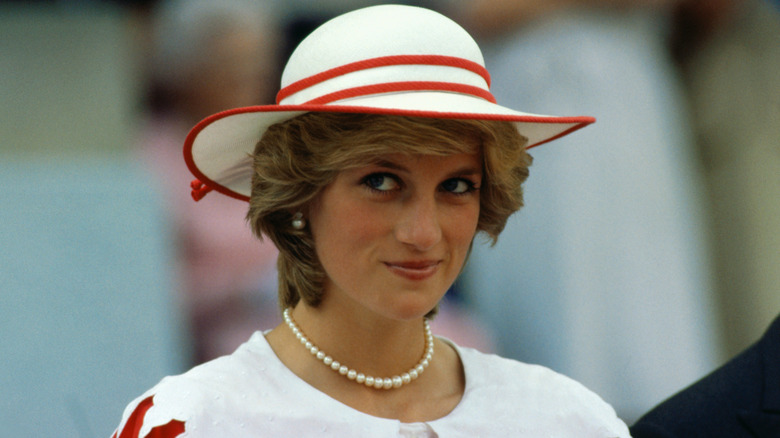 Bettmann/Getty Images
When Donald Trump found out that Princess Diana's marriage was over, he seemingly tried to get her attention by sending flowers — a lot of flowers. According to BBC News TV presenter Selina Scott, Trump actually "bombarded her at Kensington Palace with massive bouquets of flowers, each worth hundreds of pounds." Scott wrote in a piece for The Sunday Times, "Trump clearly saw Diana as the ultimate trophy wife. As the roses and orchids piled up at her apartment, she became increasingly concerned about what she should do. It had begun to feel as if Trump was stalking her," (via the Independent). 
Scott shared that Diana asked her what she should do with all of the flowers and she advised her to simply throw them away. Nothing ever came from Trump's attempts at getting Diana's attention, but he's always been a fan. In an interview with Howard Stern in 2000, Trump praised the late princess. "I think she's magnificent. Lady Di was truly a woman with great beauty. I've seen her a couple of times. She was really beautiful, and people didn't realize that beautiful. She was supermodel beautiful. She had the height, she had the beauty, she had the skin, the whole thing," he said, per the Evening Standard. 
Just three years prior, Trump bragged to Stern that he probably could have got with Diana if he really wanted to — though Trump said he'd have wanted her to take an HIV test first.
Donald Trump has already been married three times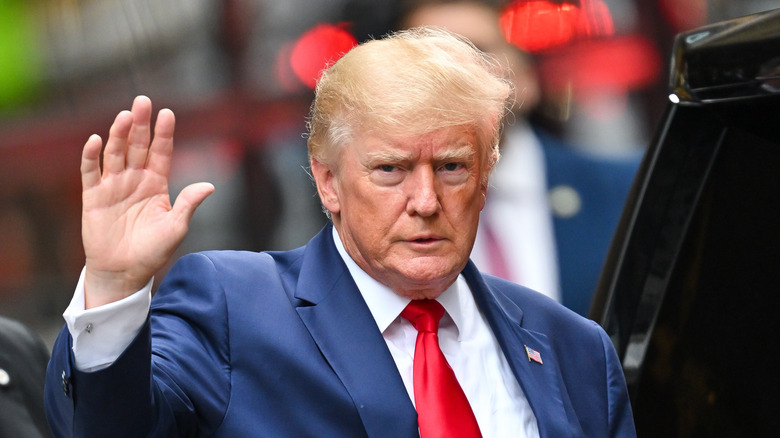 James Devaney/Getty Images
Donald Trump is never without a beautiful woman on his arm, despite things not working out with Princess Diana. The former president married his first wife, Ivana Zelníčková, in 1977, and they had three kids together; Ivanka Trump, Eric Trump, and Donald Trump, Jr. Not unlike the Princess of Wales, Donald's marriage was riddled with rumors of affairs with various women. His affair with Marla Maples ultimately ended his relationship with Ivana and the two split in 1990. 
Donald went on to marry Maples in 1993 and they welcomed a daughter together named Tiffany Trump. Donald and Maples went their separate ways in 1999 but he didn't waste much time moving on to the next woman in his life, Melania Knauss. In 2005, they also tied the knot, exchanging vows in Palm Beach, Florida, before partying the night away at the nearby Trump-owned Mar-a-Lago estate. In 2006, the happy couple also welcomed a son named Barron Trump.