How Taylor Swift's Concert Ticket Troubles Led To An Official Congress Meeting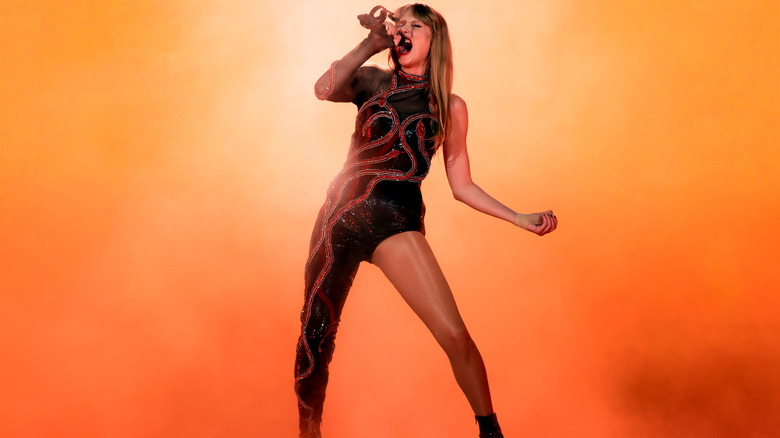 John Shearer/tas23/Getty Images
Ever since the release of Taylor Swift's hidden meaning-packed album, "Midnights," it's hard to see her go a day without breaking a new record. Within 24 hours, "Midnights" garnered a whopping 184,695,609 streams on Spotify, shattering the record for the most-streamed album in a day. A week after its release, ten songs from the album occupied all ten spots on the Billboard Hot 100. This record made her the artist with the most top 10s in history, with a total of 40. And in May 2023, she topped herself with an impressive Billboard record.
Her "Eras Tour" has already pulled off several equally impressive feats. Swift has set records for everything from attendance to applause. According to Fortune, the tour could create a staggering $4.6 billion in U.S. consumer spending, and it's estimated that fans spend $1,300 on average for the tour. It's rare to see an act achieve this kind of success nearly two decades into their career. So when Swift announced her first tour in six years, fans already knew that scoring tickets would be somewhat of a nightmare.
According to Ticketmaster's original plan, the Verified Fan presale would take place on November 15, followed by one for Capital One cardholders. Many fans were happy to see a Verified Fan system in place because it prevented tickets from landing in the hands of bots. However, nobody was prepared for the mess that lay ahead of them, least of all Ticketmaster, whose role in this debacle led to a congressional hearing.
As soon as the verified fan sale for 'The Eras Tour' began, all hell broke loose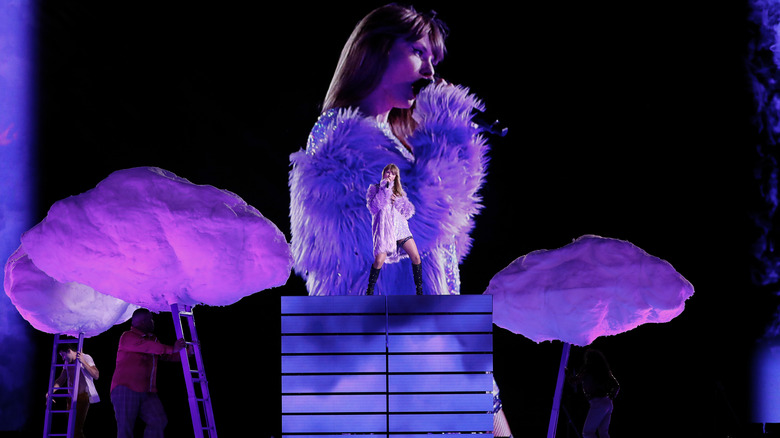 Natasha Moustache/tas23/Getty Images
Many fans waited hours in the presale queue and dealt with numerous crashes only to see the entire stadium sold out. Some made it past the queue and selected their tickets, only to get kicked out at the checkout. The lucky few who got the tickets after their struggles weren't pleased to pay Ticketmaster's high service fees. People found vastly different prices for the same seats and assumed that Taylor Swift chose dynamic pricing, a Ticketmaster feature that causes ticket prices to fluctuate based on demand.
But Swift reportedly said no to dynamic pricing. And to add salt to the Swifties' wounds, re-sale sites had the tickets up for thousands of dollars. Ticketmaster canceled the general sale due to "extraordinarily high demand." Apparently, they estimated that only 1.5 million verified fans would be on the platform, but instead found 14 million people and bots hit the site. However, in Swift's response, she wrote that Ticketmaster assured her team they could handle the demand multiple times.
And this entire debacle bought the U.S. Senate's attention to the fact that Ticketmaster controls over 70% of the live entertainment market. In a statement, Senator Amy Klobuchar said that due to the lack of competition, Ticketmaster refuses to innovate to better the consumer experience, adding, "We will examine how consolidation in the live entertainment and ticketing industries harms customers and artists alike."
Why Ticketmaster is the problem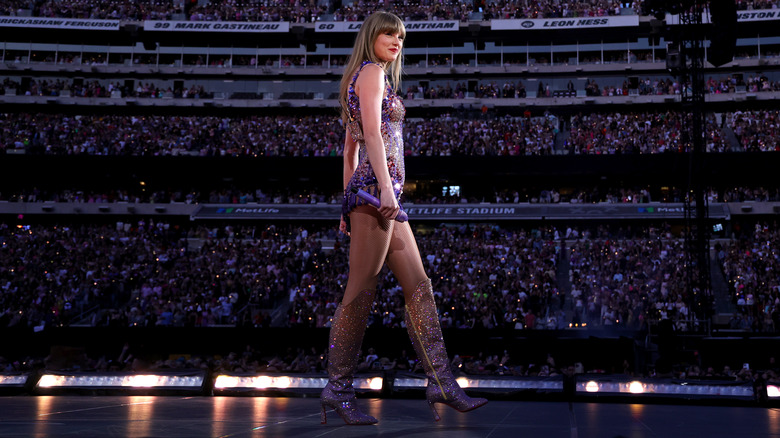 Kevin Mazur/tas23/Getty Images
The United States Senate Judiciary Committee hearing for Ticketmaster's parent company, Live Nation happened on January 24, 2023. The hearing sought to determine if the ticketing company functioned as a monopoly. Ticketmaster's 2010 merger with Live Nation gave the giant much greater control of the live entertainment market. According to The Hustle, an estimated 70 – 80% of major venues across the country have exclusive deals with Live Nation for usage, which means that if an artist wants to go for another ticketing platform, their venue choices are extremely limited.
For a venue, this leaves them with two options: either exclusively sign with Ticketmaster for more exposure or risk going with a smaller player in the market. By exerting greater control over the artists and venues, Live Nation also holds the power to set higher service fees. It also reduces the consumer's choices, which leads to the company consistently getting away with poor services. During the hearing, Senator Klobuchar said (via The Science Survey), "This is all the definition of monopoly, Live Nation is so powerful that it doesn't even need to exert pressure. It doesn't need to threaten, because people just fall in line."   
In Taylor Swift's case, Live Nation president and CFO, Joe Berchtold continued to blame the whole meltdown on bots and high demands. In June 2023, President Joe Biden announced that Ticketmaster and Live Nation would disclose all ticketing costs up-front to help bring more transparency to the buying process.