Blake Lively And Ryan Reynolds Have A Bigger Age Gap Than We Thought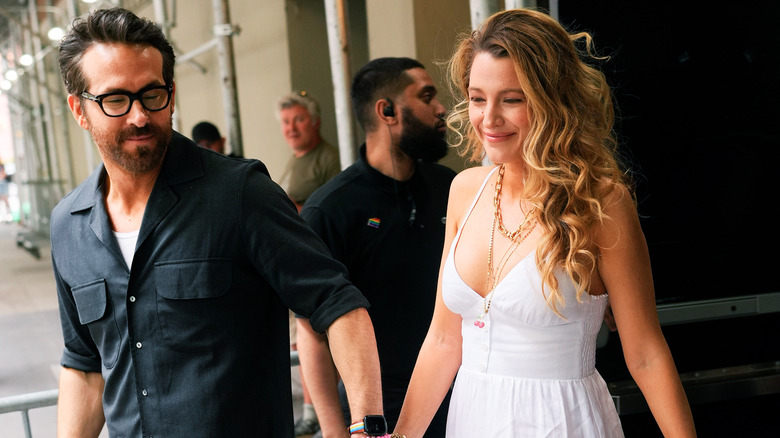 Gotham/Getty Images
How can you not find yourself envying Blake Lively and Ryan Reynolds' glamorous life? The Hollywood "It" couple has lasted over 10 years, surpassing other favorite celeb pairings like Brad Pitt and Angelina Jolie and Channing Tatum and Jenna Dewan. Lively and Reynolds' romance began back in 2010 on the set of "The Green Lantern." However, both actors were involved with other people at the time — Lively with Penn Badgley and Reynolds with his then-wife, Scarlett Johansson.
By 2011, both of them were finally single, and the following year, the couple got secretly married, paving the way for a swoon-worthy love saga that now includes four kids. If we rewind a little bit, though, there are clues that the famous couple's age gap is slightly larger than we thought. Reynolds was fresh off "Buried" and "The Proposal," the latter of which he played a late twenty-to-thirty-something NYC executive assistant opposite Sandra Bullock as his love interest. 
Meanwhile, Lively was wrapping up "Gossip Girl," where she starred as Serena van der Woodsen, a high-schooler who was a young college student by the end of the series. Of course, age is just a number in Hollywood, where actors frequently play older or younger characters. But in the case of Lively and Reynolds, the gap between the characters they played holds true to real life too.
What is the age gap between them?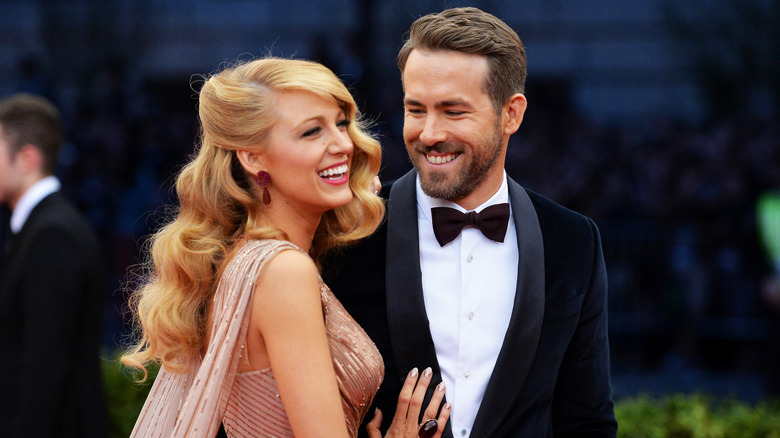 Mike Coppola/Getty Images
There's an eleven-year age gap between Blake Lively and Ryan Reynolds. It's shocking to most because Reynolds looks incredibly good for his age as opposed to the absolutely stunning Lively seeming mature beyond her years. When you see them splashed across tabloids, it's easy to assume they're only a few years apart in age but Lively was born on August 25, 1987, while Reynolds entered the world on October 23, 1976.
To put that in perspective, Lively was in high school in the early 2000s when trucker hats, Abercrombie, and flip phones were the epitome of cool. In 2004, "The Facebook" became a thing, and young Lively may have even had one in 2005, around the same time she was debating between going to college or pursuing acting full-time. While she was mulling over this next step, Reynolds was rapidly approaching turning 30.
His high school days in the early '90s (when Lively was preparing for kindergarten) likely consisted of Walkmans, alternative bands like Blink 182, and lots of plaid à la "Clueless." There was no social media, and very few high schoolers owned cell phones. While the differences between their birth years are stark when viewed like this, these Hollywood stars didn't let their age gap affect them as they matured. Today, they've been happily married for years.
How the couple found common ground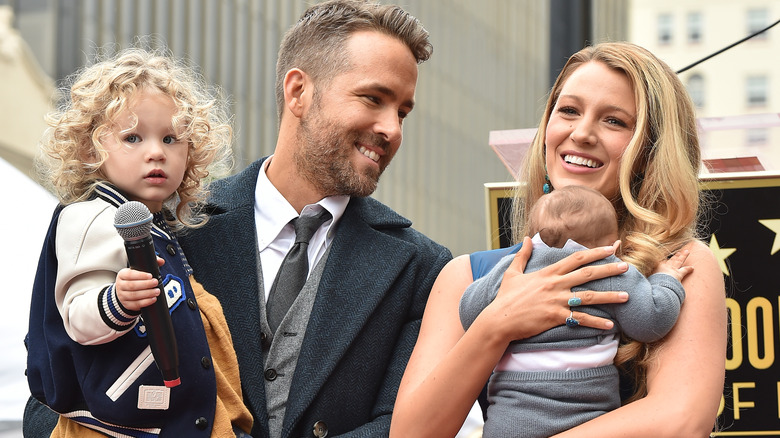 Axelle/bauer-griffin/Getty Images
Clearly, Blake Lively and Ryan Reynolds chose to focus on the commonalities they share instead of the differences an eleven-year age gap often creates. If there is one pastime they both enjoy, it's trolling each other on social media. The duo never misses an opportunity to playfully harass one another. "We don't take each other too seriously," the "Deadpool" star told Entertainment Tonight. 
Reynolds went on to say that he and his wife "have always liked each other ... but we're also friends," highlighting the importance of finding someone you can connect and grow with instead of focusing solely on a number. It probably helps that Reynolds seems to be so young at heart! A source relayed to Us Weekly that the celebrity couple consists of "two extremely proud and private people."
Likewise, they're similarly committed to "keeping their relationship low-key and off radar" which has clearly made their love even stronger over the years. Whatever they do to make their dream relationship work, whether mercilessly mocking one another or bonding over their busy acting careers and adorable children, Lively and Reynolds are one celebrity couple we hope never announces their split.