Y&R's Christel Khalil Confirms Second Pregnancy In Cute Baby Bump Clips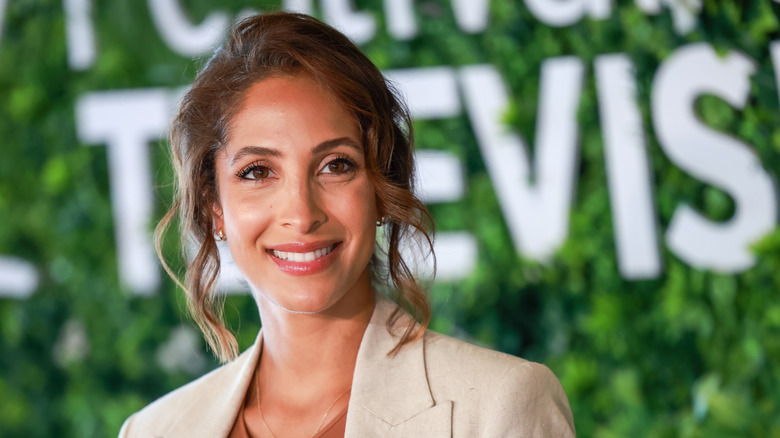 Arnold Jerocki/Getty Images
In 2022, Christel Khalil celebrated an incredible milestone: 20 years as Lily on "The Young and the Restless." About one year later, Khalil has another milestone to celebrate — she is expecting her second child. It was announced in April 2022 that she was engaged to businessman Sam Restagno. The duo officially announced their relationship in 2016, and their relationship seems much less tumultuous than her character Lily's relationship with Billy Abbott on "Y&R." Before Khalil and Restagno got together, she was married to Stephen Hensley. She has one 13-year-old son from that first marriage.
In mid-June 2023, both Khalil and Restagno attended the 2023 Monte-Carlo Television Festival in Monaco. This festival is held each June to celebrate television, and the festivities include awards, show premieres, and panels with industry professionals. Some of Khalil's "Y&R" costars were also at the event, along with actors from "The Bold and the Beautiful." 
Khalil's surprise pregnancy announcement came in the form of an Instagram video compiling memories of exploring Monaco with Restagno and her costars and attending the official Monte-Carlo Television Festival events with them.
Khalil did not explicitly announce her pregnancy, but shared a video confirming it
Christel Khalil's video slyly announcing her pregnancy starts with a shot of her and fiancé Sam Restagno posing. We also see the two of them on a red carpet together and posing again with Khalil's costar Bryton James (Devon Hamilton). After a few clips from a panel at the Monte-Carlo Television Festival, we see a shot from behind Khalil as she walks up a stone staircase. When she turns back to the camera, she holds one hand under her baby bump, subtly confirming her pregnancy.
Khalil does not mention the baby on board in the post's caption. Instead, she thanks the Monte-Carlo Television Festival and says, " Loved being there with this A team. Lots of laughs, blisters on our feet, and ate enough croissants to supply a bakery. See you next time," with a peace sign emoji.
Some figured Khalil was pregnant even before the video announcement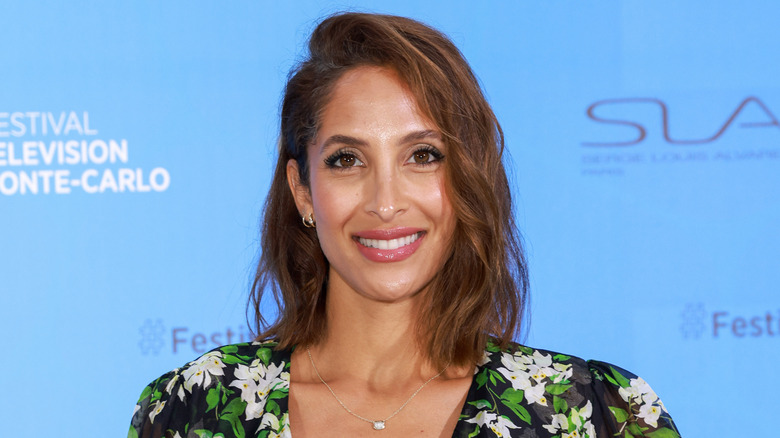 Arnold Jerocki/Getty Images
Many fans gave Christel Khalil congratulations and well-wishes after seeing the baby bump in her video. Some commenters expressed surprise at the news, remarking that they had no clue Khalil was pregnant beforehand. However, one eagle-eyed fan had a hunch that Khalil was expecting another child due to her character Lily's blocking and staging on "The Young and the Restless." They commented on her Instagram post and said, "I knew it! I was like, 'She must be pregnant the way 'Y&R' is strategically placing those purses and bags.' Congratulations!"
While Khalil is on maternity leave, the role of Lily may be temporarily recast with another actress. If this happens, it wouldn't be the first time Lily is played by someone else. In 2005, after three years playing the part, Khalil did not renew her contract, instead hoping to act in more movies. Davetta Sherwood replaced her in early 2006, but then Khalil returned to the soap that fall.