Days Of Our Lives Star Cody Longo's Heartbreaking Cause Of Death Is Finally Clear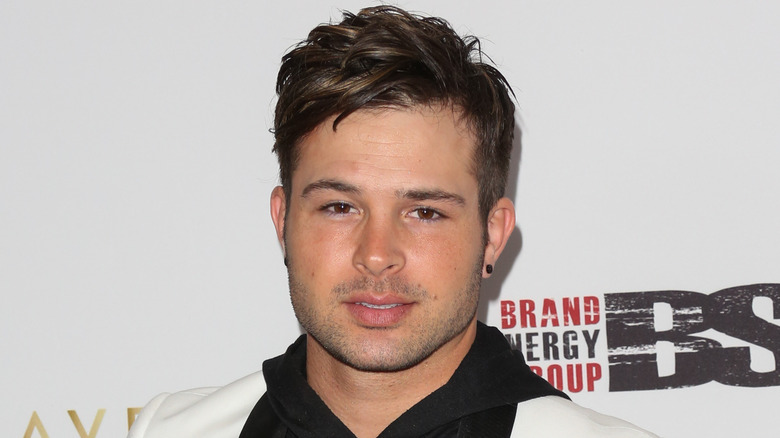 Paul Archuleta/Getty Images
The exact cause of death of Cody Longo, who died aged 34 on February 7, has finally been revealed. The actor died of "chronic ethanol abuse," according to an autopsy report secured by TMZ. The report further ruled his manner of death as natural, but stated that alcohol bottles were found at the residence in Austin, Texas where his body was found.
The "Days of Our Lives" star was found dead on February 8 during a welfare check by authorities who were responding to his wife Stephanie Longo's concerned call when she apparently couldn't reach him. Longo found his break as an actor in the 2009 teen drama "Make It or Break It," but he is well-known for playing Nicholas Alamain for eight episodes in the NBC and now-Peacock soap opera "Days of Our Lives" back in 2011. He's also known for playing the rock star Eddie Duran in the Nick at Nite show "Hollywood Heights."
The actor's wife shared in a statement to People on February 10, "Cody was our whole world. The kids and I are shattered and beyond devastated. He was the best dad and best father. We will always and forever miss you and love you." The couple have three young children together – Lyla (7), Elijah (5), and Noah (1).
Cody Longo's problems with alcohol go way back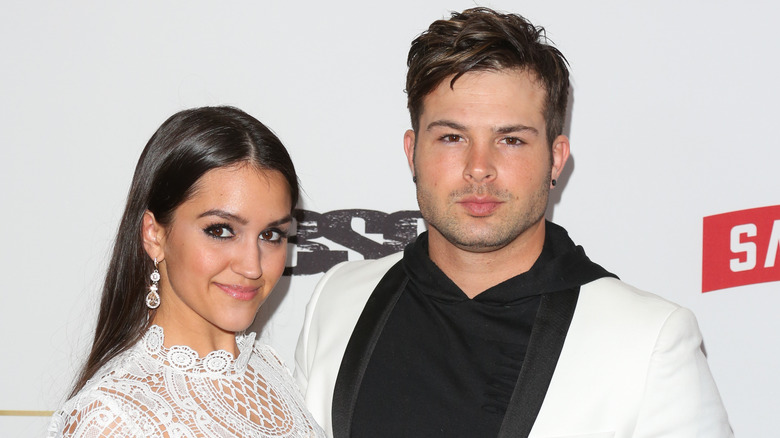 Paul Archuleta/Getty Images
The heartbreaking death of 'Days Of Our Lives' actor Cody Longo has shed light on the actor's longstanding troubles with alcohol. His family had previously shared that the soap opera actor had attended rehab in the summer of 2022 after having struggled with alcohol abuse for years. The actor and musician was sentenced to alcohol education classes in 2013 after being charged with a DUI. In November 2020, the "Bring It On: Fight to the Finish" star was arrested on a domestic assault charge after Longo allegedly got into a physical altercation with his wife while intoxicated. 
In a candid post on Instagram, the actor's wife Stephanie talked a little about the struggles Longo faced. The February 25 post, which featured several photos of the entire family read, "I've cried ... I've screamed ... I'm angry ... I feel bitter ... I'm laughing thinking back at our silly moments together, I'm crying happy tears looking back on our beautiful life ... I'm mourning the life we could've had ... I'm beating myself up thinking I could've done more to save you ... I have lost a part of myself ... a part of me left with you that day ... We miss your smile, your laugh, your hugs ... your cuddles ... the prayers you would pray over us every night ... You fought for so long ... you fought for our family ..." 
Clearly, an explanation for the actor's death doesn't make his loss any less tragic, but hopefully his friends and family can begin to heal from the loss.