Prince Harry Became The 'Laughing Stock' Of His School When He Fell Ill With Mono In 2002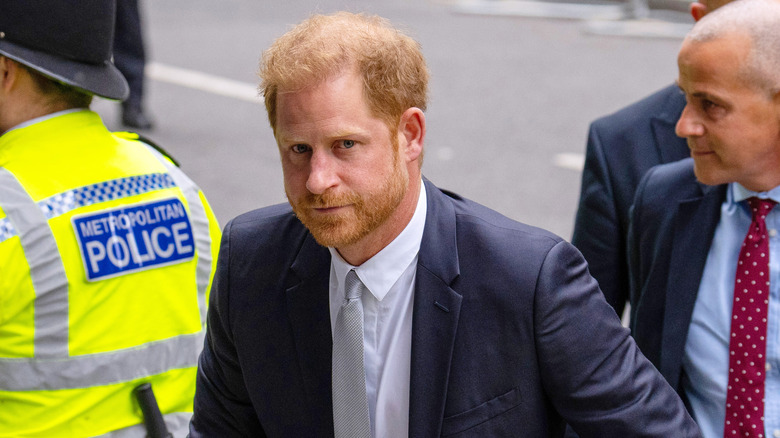 Carl Court/Getty Images
Those who dislike Prince Harry may have their share of nicknames for the protocol-breaking prince, but "coward" can't possibly be one of them. In another startling revelation from Prince Harry's phone hacking trial, the Duke of Sussex is transparently angry towards the British media for publishing a story that turned him into a "laughing stock," and he's not holding back against them in court. 
The embarrassing story was published in 2002 by the Daily Mirror, according to the witness statement released by the royal. It's hard enough being a teenager, but being a teen dealing with excessive amounts of negative media attention would be stifling. When the headlines latched onto teenaged Harry's contraction of glandular fever, also nicknamed the "kissing disease" since it's spread through saliva, he says he was downright humiliated. 
Thanks to Mirror Group Newspapers (MGN) publishing the story, Harry says he found himself at the center of ridicule at his school for catching the uncomfortable infection. "The whole school seemed to know," Harry said in his statement. "No one would go near me and I was a bit of a laughing stock. I felt miserable."
Prince Harry is suspicious of how the Mirror obtained the 'mono' story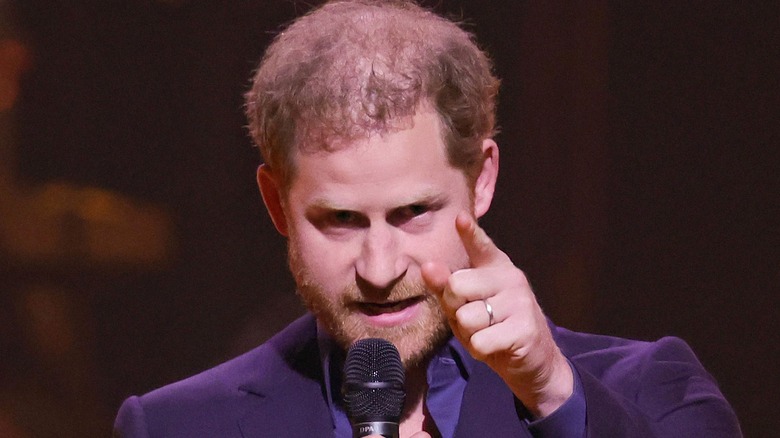 Chris Jackson/Getty Images
Prince Harry has had quite a few scandals dredged up from his past thanks to prying eyes in the media, including the paternity rumors involving James Hewitt that claim King Charles isn't Harry's actual father. Now the accused media is seemingly facing the consequences. Prince Harry, along with several other high-profile names, are banding together to sue MGN for the alleged act of unlawfully obtaining information about the celebrities' personal lives.
It's hardly a crime to write up a story using accurate truths, but Prince Harry, Elton John, Sadie Frost, and others claim the publisher used illegal tactics to get their intrusive scoops (via Time). These methods include hacking into the celebs' phones to find personal details and then incorporating that info into their stories. Prince Harry's "mortifying" bout with mono is among the private information details the royal maintains was gleaned without his knowledge. 
According to the prince, he is confused about how anyone "outside of [his] immediate family" would have known about his infection. "I do not believe that the Palace put this information out freely," he clarified.
He says the 'mono' story was used to harm his reputation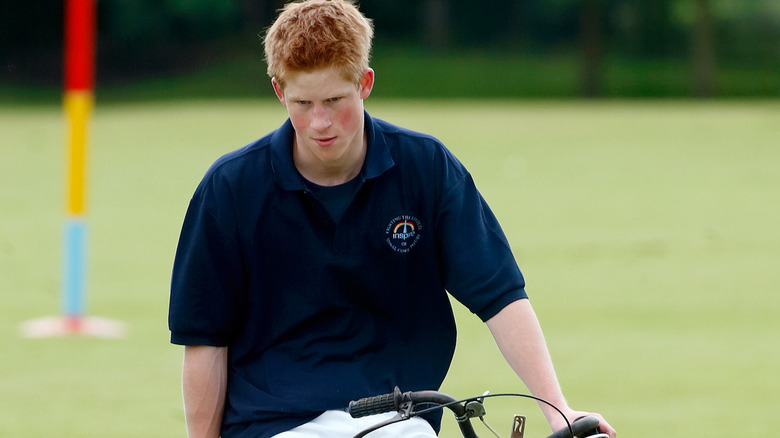 Max Mumby/indigo/Getty Images
It's pretty clear that there is a case of, let's just say, unfair judgment when it comes to how certain media covers British royalty. Need proof? Look no further than the discrepancies between how some media outlets cover the spouses of Prince Harry and his brother William, Prince of Wales. Without a doubt, Meghan Markle received harsh backlash for breaking royal rules while Kate Middleton did not, and it was often for doing the very same thing. For Kate, breaking the rules was spun as a bold, empowering move. But for Meghan, she was painted as a troublemaker who simply caused problems for the royal family.
As Prince Harry shared in his statement, he views these tabloid labels placed on royals as an attempt to create a caricature of them. He wrote, "Each of us gets cast into a specific role. You start off as a blank canvas while they work out what kind of person you are and what kind of problems and temptations you might have." 
He lambasts the 2002 Daily Mirror story for using this kind of "typecasting" behavior against him. "I was being made to look irresponsible or reckless," his released statement alleged, before adding that the story made it seem like he'd "brought it upon himself."