Sarah Jessica Parker's Son Had A Hard Time Watching 'And Just Like That'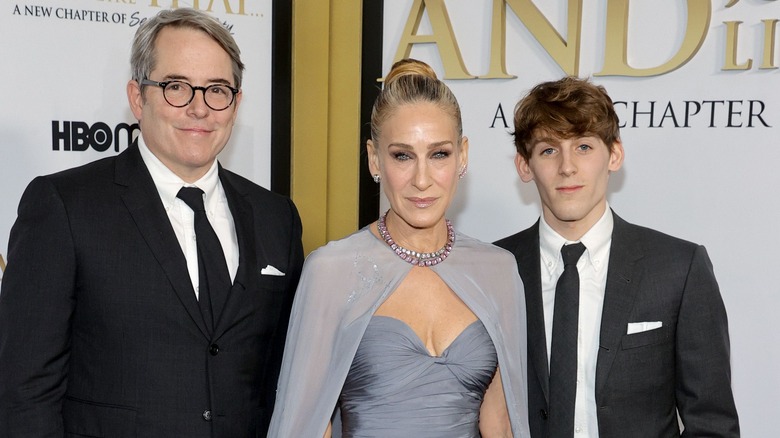 Jamie Mccarthy/Getty Images
It's not unreasonable for one to wonder what it must be like for children of famous actors to watch their parents' work in television or film, especially when those actors play lead roles in bonafide TV empires like "Sex and the City." And for James Wilkie Broderick, son of Sarah Jessica Parker and Matthew Broderick, it can be a struggle — but not for the reason you might think. 
Between both parents, James has plenty of work to watch. Catching up on his mother's work alone is no small feat, with 94 episodes of the Y2K-era behemoth "Sex and the City," not to mention the show's revival, "And Just Like That." In an interview with Entertainment Tonight, James admitted that trying to catch up on the "SATC" spin-off has been a bit strange for him. 
And no, it's not because his mom is discussing and acting out details of Carrie Bradshaw's sex life on-screen.
James Wilkie Broderick feels lost watching his mom's spin-off series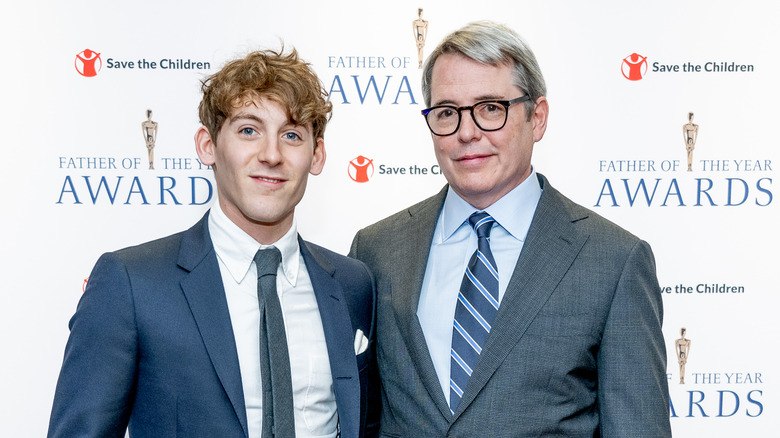 Roy Rochlin/Getty Images
James Wilkie Broderick spoke to ET while walking the red carpet at the Sheraton New York Times Square Hotel for the 2023 Father of the Year Awards, where his father, Matthew Broderick, was one of three featured honorees. The event came one week before his mom would celebrate a milestone of her own: the second season of Max's spin-off of HBO's "Sex and the City." 
While Broderick was quick to mention he watches every minute of the show, James wasn't quite as committed. "I tried to watch the new one, and I liked it, but then I felt weird because I haven't watched the original. It's kind of obvious why I haven't watched the original show," he said. 
Indeed, when Parker was first playing the independent fashionista journalist Carrie Bradshaw, James was still in diapers. James was born in October 2002; the first episode of "SATC" aired in June 1998, and the last episode aired in February 2004 — not exactly prime watching material for a toddler.
Watching his parents on-screen and forging his own legacy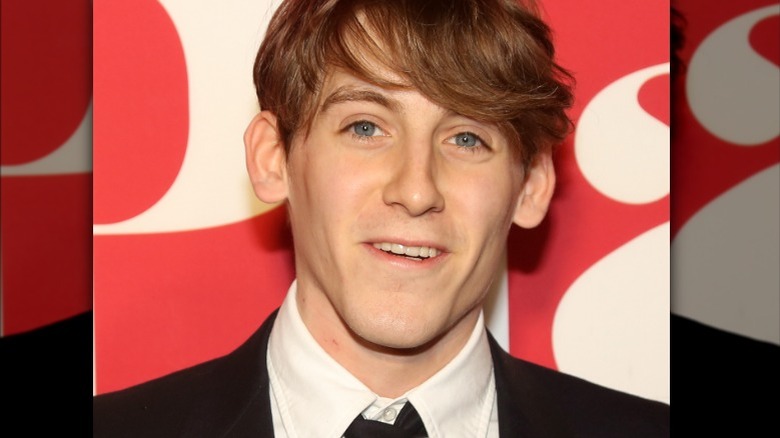 Bruce Glikas/Getty Images
As for those sex scenes between Carrie and Mr. Big (or Aidan, or Jack, or Joe...)? Those don't bother Sarah Jessica Parker's son as much as one might assume. "People ask, like, oh, is that awkward for you? There's a lot of [risqué] scenes or whatever. That's not really that big of a deal," James told ET. 
Between his job at the luxury clothing store Reiss and continuing his college education as a classics major at Brown University (via LinkedIn), it's no surprise that James doesn't have much free time to binge-watch his parents' past works. When asked if he might follow in his parents' footsteps and become an actor, he said he has dabbled in acting, but his priorities are mainly school and work. 
While James joked to ET that he's running out of excuses not to watch, at the very least, it sounds like his dad watches enough of "And Just Like That" for the both of them.