Sarah Ferguson Is A Major Hallmark Channel Fan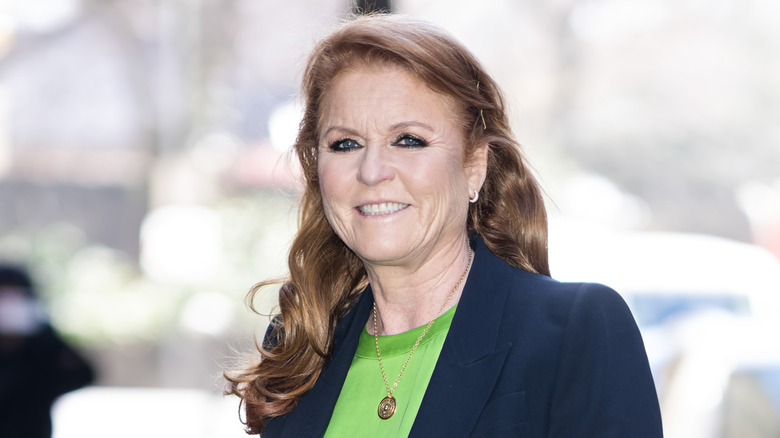 Gotham/Getty Images
Sarah Ferguson married into the British royal family in 1986 when she married Prince Andrew, brother of the now King Charles III. This gave her the titles Her Royal Highness and Duchess of York. The couple are now divorced. She is now known as Sarah, Duchess of York rather than Her Royal Highness. However, this divorce and title change has not made her less intriguing to the public. Fans of her and the British royals still enjoy seeing what the duchess is up to.
Aside from her busy philanthropic endeavors like her partnership with Changes for Children and being a mother and grandmother, the duchess is the author of multiple books for children and adults. Her 2023 novel draws upon some of her personal interests, including movies from Hallmark Media. These films may receive criticism for being predictable or idealistic, but the duchess is among the network's millions of fans worldwide.
Sarah Ferguson published A Most Intriguing Lady in 2023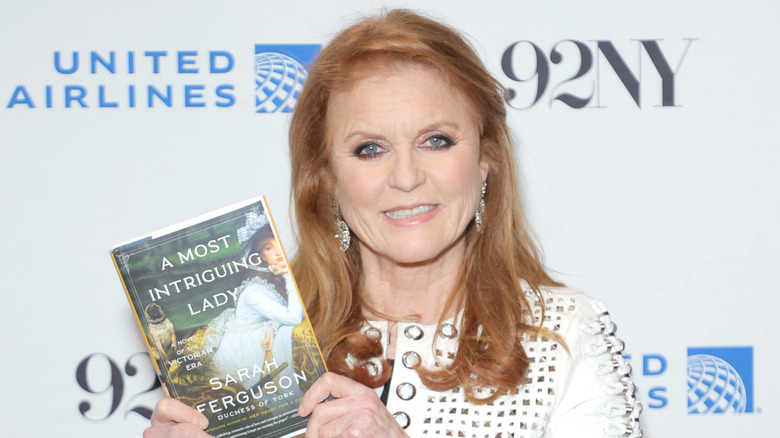 Michael Loccisano/Getty Images
Sarah Ferguson (formally known as Sarah, Duchess of York) published the historical fiction novel "A Most Intriguing Lady" in March of 2023. The protagonist Lady Mary is an unassuming young woman who becomes a skillful detective. She spoke to People about what inspired the novel and revealed her love for Hallmark movies in the process. "I see everything as a wonderful sort of curiosity, and whodunit really ... That's because I'm heavily into romance, and I love historical romance. I cry at Hallmark, you know? Just mentioning Hallmark, I could cry. I love romance, and I love the beauty of love and joy and magic," the duchess stated.
"A Most Intriguing Lady" does combine all of what makes the duchess tick. Lady Mary finds a love interest as she works to solve crimes throughout the story. Additionally, the novel takes place during the Victorian era, a time when societal constraints pressure Lady Mary as she pursues curious thefts and mysteries.
Sarah Ferguson has also written a memoir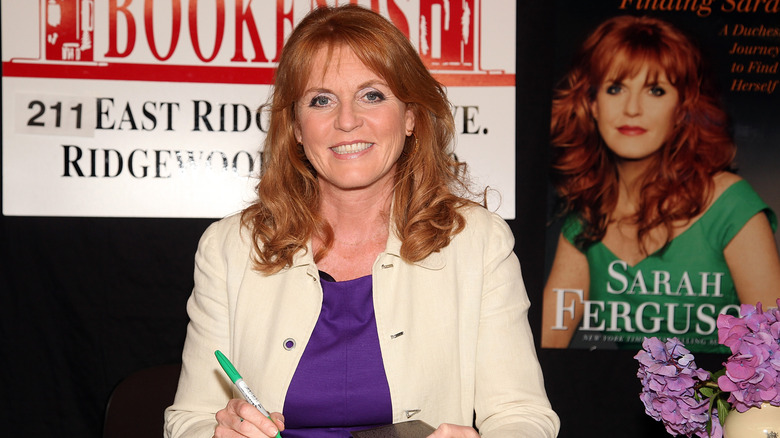 Paul Zimmerman/Getty Images
"A Most Intriguing Lady" does not only have elements that Sarah, Duchess of York loves but also elements frequently seen in programming from Hallmark Media. Hallmark films may be well-known for romantic plotlines, but the network has mystery movies as well, such as "The Dancing Detective: A Deadly Tango" and "Picture Perfect Mysteries: Exit Stage Death." There are also multiple works of historical fiction from Hallmark as well, including the long-running series "When Calls the Heart."
The duchess also envisioned the character of Lady Mary as a version of herself in "A Most Intriguing Lady." "She's so me and I really have explored a whole different side of me through Lady Mary," she told People. This is not the first time that the duchess has given readers insight into who she is through books. She released her memoir "Finding Sarah: A Duchess's Journey to Find Herself" in 2011. The memoir details the duchess's soul-searching and personal struggles for which she receives help from the likes of Dr. Phil McGraw and Suze Orman. Hopefully fans can expect more books from the duchess in the future.