Whoopi Goldberg No Longer Dates Younger Men After Her Divorces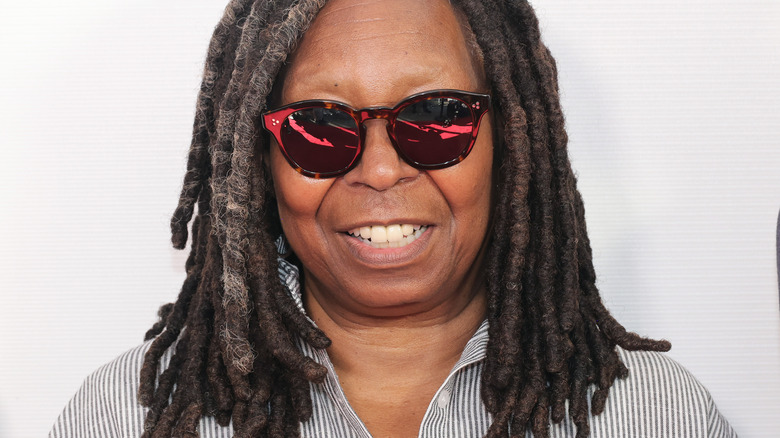 Michael Loccisano/Getty Images
Whoopi Goldberg is no stranger to relationships and, as part of her role on ABC's "The View," she — like all the other women at the table — regularly shares her views which sometimes lead to arguments on current news stories. When a piece about age gaps in dating came up, the talk show host let her co-hosts know that she is basically through with younger people, though she says there are some exceptions.
Goldberg has been in many relationships throughout her life and has been married three times. Something not widely known about Whoopi is that, in 1973, the "Ghost" actress married her drug counselor Alvin Martin when she was just 18 years old. She and Martin stayed married for six years and had a daughter, Alexandrea. In 1986, she married cinematographer David Claessen and they divorced in 1988. Then, in 1994, she wed actor Lyle Trachtenberg but only stayed married for one year. 
After her marriages, she had long-term relationships with Ted Danza and Frank Langella, and since then continues to date but says she avoids younger men now.
Dating younger isn't all it's cracked to be, says Whoopi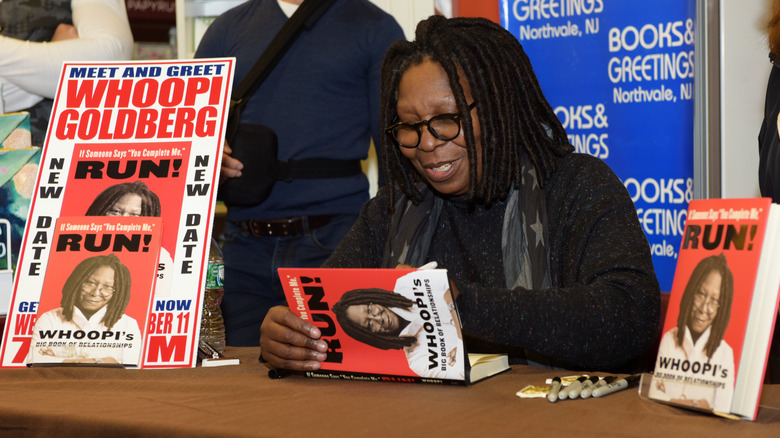 Eugene Parciasepe/Shutterstock
On an episode on "The View," Whoopi Goldberg was asked by co-host Sara Haines whether she dates younger or older. The "Sister Act" star said though it depends, she is mostly done with dating younger men. 
"It depends on my mood," Goldberg explained (via People). "Because it's about the person. Sometimes you meet somebody who is younger than you and... look, it would be perfect if everybody was well matched and well put together, but they're not." After much experience with dating and marriage, the author of "If Someone Says 'You Complete Me,' RUN!" takes a level-headed approach, saying, "You find it where you find it, and it may last a long time or it may not."
She told a story about dating a younger guy and realizing he didn't know who The Beatles were, which both surprised and horrified her a bit. "So you have to know when you're going younger, there's a lot of information that you have to impart. And sometimes it's tiring," said Goldberg. "But then there's the other way where you're like, 'Yeah, you're younger, but you look good! Yeah, you're alright.' So you never know."
Whoopi says she won't ever get married again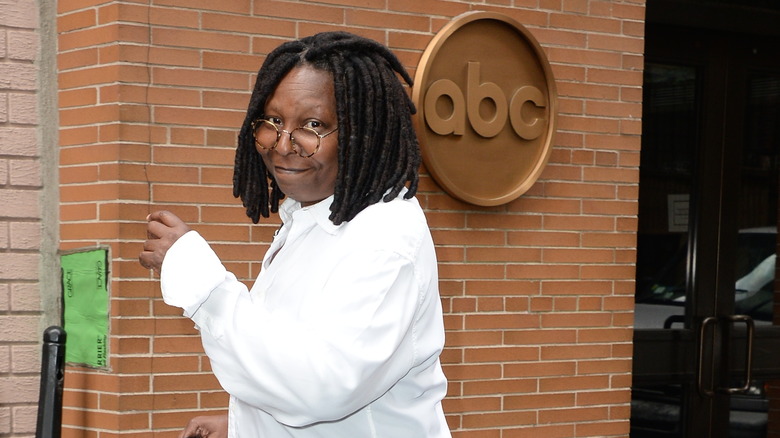 Raymond Hall/Getty Images
In an interview with The New York Times in 2019, Whoopi Goldberg shared that she felt that getting married was expected of her. "I kept trying to do that, but I didn't want to share information with somebody else," she said. "I didn't want anybody asking me why I was doing, what I was doing, or to have to make the other person feel better."
Goldberg couldn't understand why she didn't want to do the things expected in relationships until she realized she didn't want to be married. "I tried marriage, and it wasn't for me. You can't be in a marriage because everybody's expecting you to."
Though she has lived alone for many years, she says that is just the way she likes it. "I'm much happier on my own. I can spend as much time with somebody as I want to spend, but I'm not looking to be with somebody forever or live with someone," said Goldberg. "I don't want somebody in my house."