HGTV's Alison Victoria Refuses To Watch Season 2 Of Windy City Rehab (& We Don't Blame Her)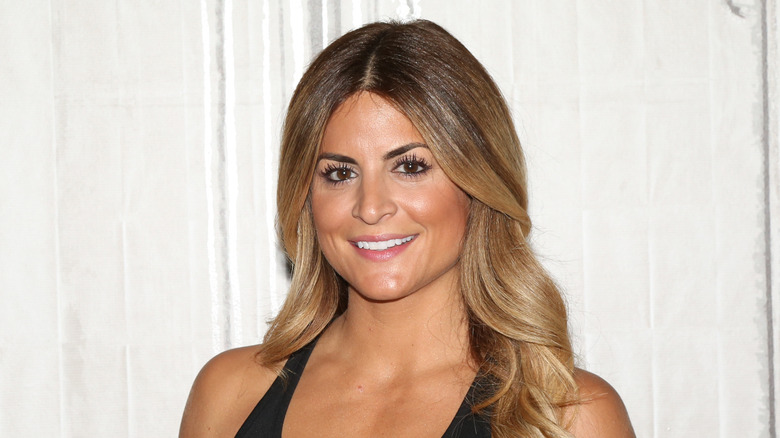 Nomi Ellenson/Getty Images
Draining is a light, optimistic way to describe Alison Victoria's experiences on seasons one and two of HGTV's "Windy City Rehab." The show's first season and half of its second season features Victoria, along with former cohost Donovan Eckhardt, renovating homes throughout Chicago. The show consisted of typical HGTV content until drama began to unfold in a very public manner that caused distress for each cohost. 
"Windy City Rehab" was plagued with scandals following season one. Lawsuits against the two hosts trickled in, the City of Chicago ordered work-stop orders, and Eckhardt had his real-estate developer and general contractor licenses suspended. Rather than shutting down the show, however, Victoria and Eckhardt continued to film, documenting their frustrations and even the fallout that led to Eckhardt leaving the show.
Season two wrapped up in 2020, and while it garnered enough viewers and success for another season — there are currently a total of four — Victoria refuses to watch any of season two.
Victoria is coping with the stress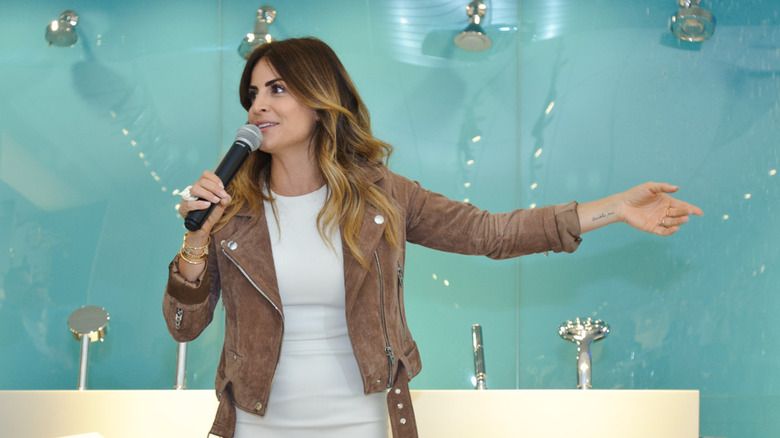 Timothy Hiatt/Getty Images
Throughout the initial two seasons, Alison Victoria said she shed plenty of tears. During season one, she kept her tears hidden and asked not to be filmed while crying; in season two, she decided to be vulnerable and asked that the cameras keep rolling even if she was breaking down. "This year, I go, shoot it all. More real," she said on HGTV's "House Party" (via the Chicago Tribune). " And honestly, I'm not going to watch it. I can't watch it again because it's reliving my life. It's PTSD."
Coping with the stress resulting from the show and legal troubles was difficult for Victoria. Her thoughts were constantly racing, and her sleep was disturbed. She picked up the practice of transcendental meditation, which is a sitting meditation that focuses on repeating a mantra unique to you and accepting the present to help manage it all. "[I] Focus also just on what I can control, not on the stuff I can't control, because I can't change what's happening," she said during the "House Party" interview. "But I can change my mindset, and instead of focusing on the negative, what if I — and I've always been this way — just go, 'This is going to be okay.'"
Victoria is moving on despite obstacles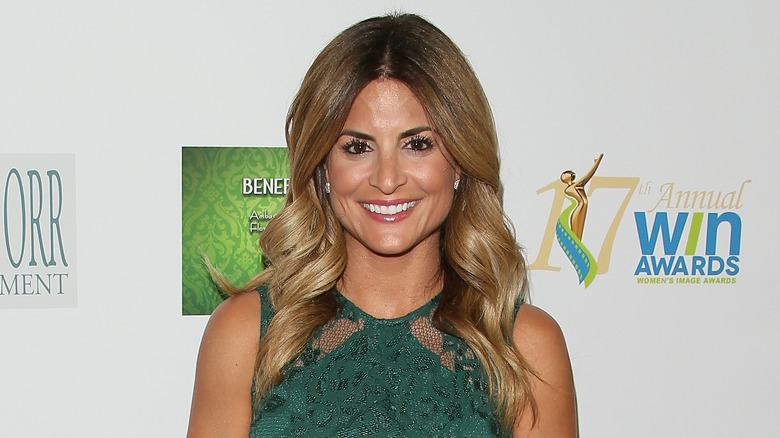 As if legal battles with clients weren't enough, Donovan Eckhardt also filed a lawsuit for emotional distress defamation against HGTV's parent company Discovery Plus. He claimed season two exaggerated the story and depicted him as a villain. He believes his experiences of depression and sleeplessness result from everything that's unfolded on the show and how he was portrayed on it.
While the legal difficulties, work-stop orders, fallout with Eckhardt, and filming took a toll on Alison Victoria, she persevered. She went on to star in new seasons of "Windy City Rehab" on her own and expanded to include working on properties beyond Chicago. She's also continued making guest appearances on other HGTV shows like "Rock the Block" and "Ty Breaker." She believes she grew a lot during this time. "I think that I am the best version of myself right now," she told her interviewers on "House Party" (via Yahoo). "I feel like I've learned so much about myself, my strength, and my resilience."