What Happened To The Hater App After Shark Tank?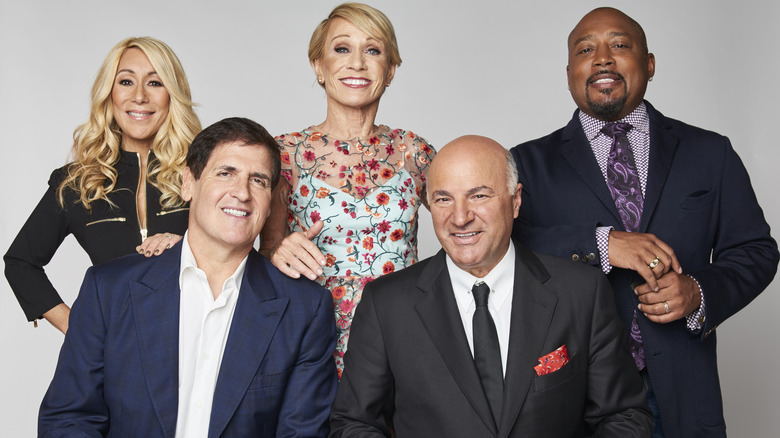 Matt Doyle/Getty Images
For fifteen seasons, "Shark Tank" has given thousands of entrepreneurs their big break. But what happens when a business snags a coveted deal with one of the "sharks?" Well, some become household names, such as Scrub Daddy, Squatty Potty, and Bombas socks. But for the vast majority of businesses, success is not guaranteed — especially when it comes to the fast-moving world of social media.
Such was the case for the Hater App, which gave people the chance to connect on the basis of what they disliked. The app allowed users to swipe on over 4,000 topics. Founder Brendan Alper anchored the app on studies that show humans bond more over what they hate rather than what they like, per CNBC. As singles steadily scour through the best online dating apps to find true love, creating one isn't the worst idea. Alper's compelling vision led investment mogul Mark Cuban to invest $200,000.
But no matter how many resources go into marketing or development, you can't force people to like an app. Recall the decline of the short-form video app Vine, which despite topping 200 million active users, was disbanded in 2017. From trends to fame to #canceling, one thing is clear: the internet giveth and the internet taketh away. Despite a new era of digital connections, the Hater App saw a swift downfall within a year.
The rise and fall of Hater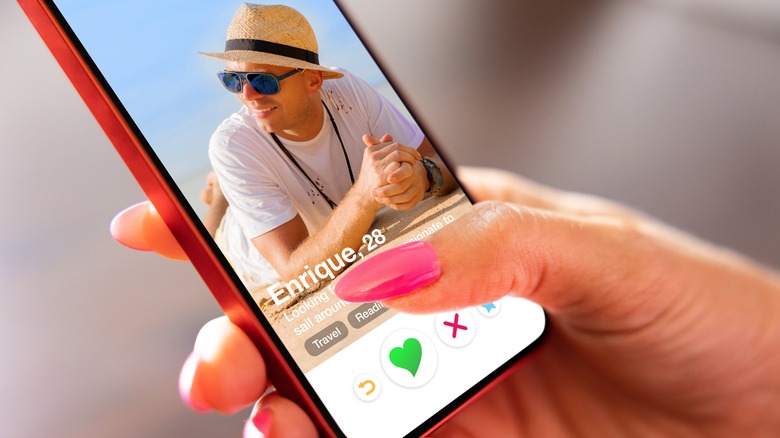 Kaspars Grinvalds/Shutterstock
A Wall Street worker turned stand-up comedian, Alper launched Hater after composing a skit where users connected on their dislikes while searching for love on an app. After some nudging from friends, Alper cashed in his 401(k) and entire savings to fund the app's development. "In hindsight, it probably wasn't the smartest move, but I was all in," he admitted to CNBC.
Enter "Shark Tank," where Alper pitched Hater to five hard-to-please sharks. At the time, the dating site only had around 10,000 daily users, per Alper's pitch. Lori Greiner, Robert Herjavec, and Barbara Corcoran all made offers to the entrepreneur, though he ultimately partnered with Cuban, who invested $200,000 in exchange for a 7.5% equity stake. Upon its launch around Valentine's Day 2017, Hater raked in 500,000 users. 
Despite receiving over one million downloads at its peak, the appeal of a dislike-based dating app just didn't stick. After the launch, Alper told CNBC that Hater wasn't making any profit, and aimed to implement advertisements and premium subscriptions by late 2018. Unfortunately, these updates never came to fruition.
The Hater App after 'Shark Tank'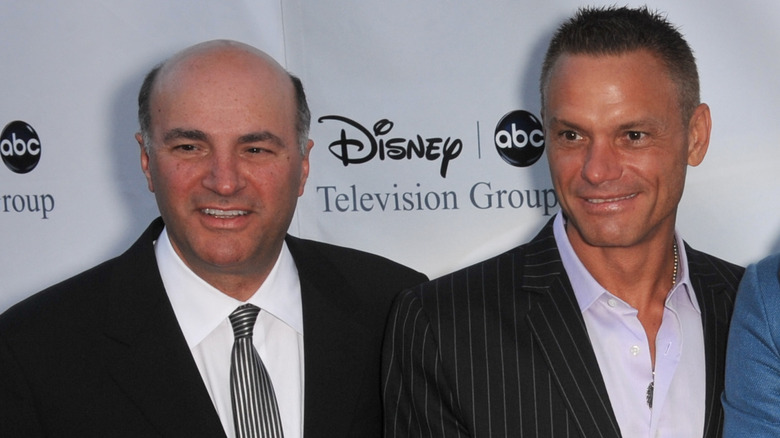 Jaguar PS/Shutterstock
It is most likely due to this lack of profit that Hater ceased operations. Despite heavy support from Cuban, who even made a real dating profile on the platform, within a year of its launch the app was no longer available. Since late 2018, users are unable to find or download Hater in Apple's app store, and its Twitter page @LoveThroughHate has been suspended.
Even though Hater was short-lived, Alper is still active in technology entrepreneurship. According to his Twitter page, he is the co-founder of Everbloom, a cryptocurrency investment platform for YouTube creators. This new venture seems to be finding relative success, with over 100 investors already engaged on the app.
Despite fairytale wins for some brands that have appeared on the reality series, nabbing a deal on "Shark Tank" doesn't guarantee success. In fact, some entrepreneurs have experienced quite the opposite — in 2021, Sharks Kevin "Mr. Wonderful" O'Leary and Kevin Harrington faced alleged fraud claims from 20 business owners who made deals on the show.