Fraud Claims Against These Shark Tank Stars Has Twitter Reeling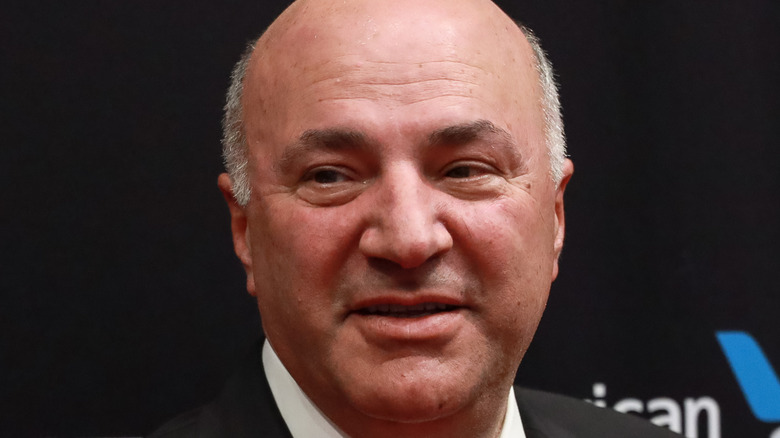 Jason Mendez/Getty Images
Since 2009, investment moguls of the NBC series "Shark Tank" have been helping prospective entrepreneurs get their business ventures up and running, deciding whether or not to back the businesses based on their well-rehearsed elevator pitches. Some of the most well-known companies have gotten their start from the "Shark Tank" investors, including the "Scrub Daddy," "Squatty Potty," and "Sleep Styler," and a gamut of products that you probably already own (via Insider). Needless to say, the show's investors are the most important element of the series, as none of these companies would have taken off without their generosity and vision — but that doesn't mean they're angels.
"Shark Tank" business moguls, Kevin O'Leary and Kevin Harrington, are in hot water after allegations of fraud have surfaced against them. The accusations have come from 20 prospective entrepreneurs across the United States who claimed that the "Shark Tank" alumni have defrauded them and their businesses (via Independent).
This is what we know about the alleged fraud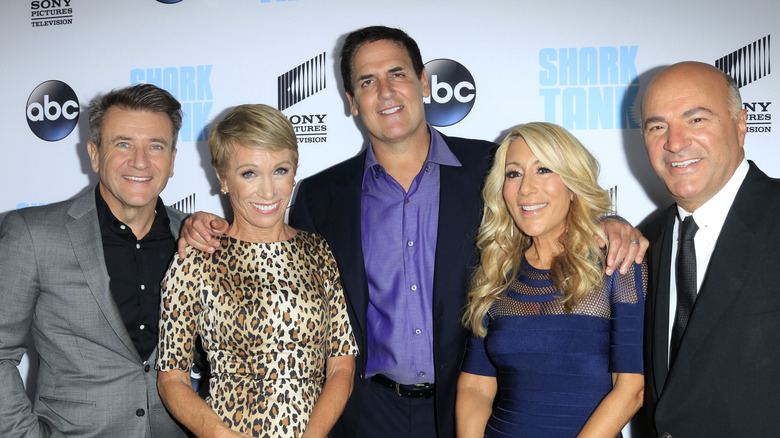 Kathy Hutchins/Shutterstock
According to court documents per Entertainment Weekly, Kevin O'Leary and Kevin Harrington are alleged to have used "fictional executives, false promises of financial success, and even illusions of being on the show 'Shark Tank' itself." The business moguls encouraged and convinced the 20 hopeful business people to work with hire marketing companies InventureX and/or Ideazon to help with the crowdfunding for their respective companies. However, the issues appeared to come to fruition when the entrepreneurs reportedly received no help from the companies that they hired and paid for (via Page Six). The accusations assert that O'Leary and Harrington instigated "predatory fraud schemes" that allowed for the aforementioned companies to take the hopefuls' money and offer no assistance whatsoever. Furthermore, the documents collected by Entertainment Weekly shared that Harrington is "a partner and primary executive of InventureX," and O'Leary "endorsed and recommended" the companies.
Some sources have gone as far as to suggest that the companies might not actually be real and are exclusively used as a front to scam prospective business people. In fact, InventureX's website has even been fully shut down.
Here's what Kevin O'Leary said about the incident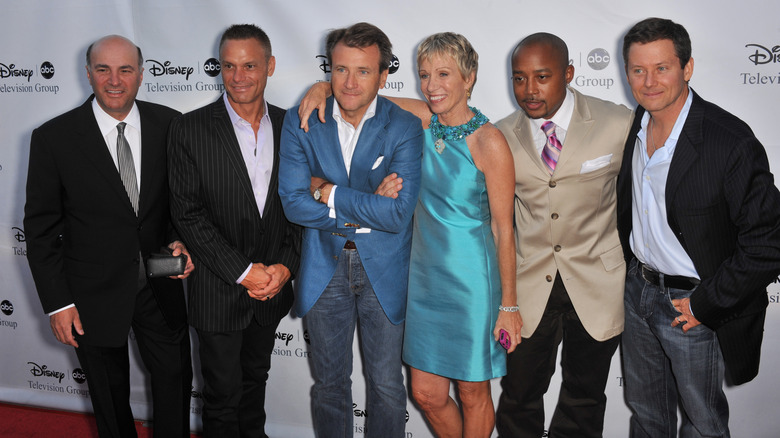 Jaguar PS/Shutterstock
While Kevin Harrington appears to be tight-lipped on the entire incident, "Mr. Wonderful" Kevin O'Leary has come forward with a statement — or rather, his attorney has. According to TMZ, O'Leary has denied all of the accusations. His attorney shared from the entrepreneur, "It appears that someone has been using my name and likeness without my knowledge, permission, or consent. I've never heard of any of these purported companies and have never conducted business with any of the plaintiffs who filed this suit." He added that he wants nothing more than to get to the bottom of this incident, as his "rights have been violated."
"We will make sure that the bad actors are held accountable," he asserted.
Users are going wild on Twitter with comments — and jokes — pertaining to the allegations against the "Shark Tank" investors. One user called them "greedy," while another user shared a gif of Mark Cuban saying the famous "Shark Tank" phrase, "and for that reason, I'm out."
While there are currently only 20 alleged victims of the scandal, TMZ believes that the real number of victims could be much higher — perhaps in the hundreds or thousands (per Complex).