Oprah Winfrey Credits This Former Host Of The View For Her Career Start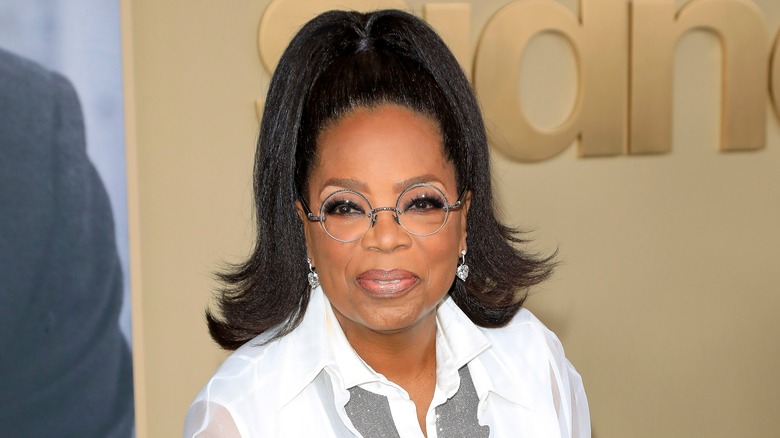 Joe Seer/Shutterstock
Adulthood is scary, especially the part where you actually have to choose a career and start from the bottom to work your way up. Everyone knows how difficult it is to make it on your own, so having a mentor in your chosen field is of paramount importance to your growth and success. We all need a little help, especially in the early stages. 
Oprah Winfrey is no different. The TV icon has long been a household name, even before some of us were born. Known for being a successful talk show host, producer, writer, and philanthropist, she became the richest Black woman in the world in 2003, with the title fluttering back and forth between her and a handful of others in the ensuing years. 
Although Winfrey definitely got to where she is now through merit and hard work, she is giving props to one woman who made it possible for her to be able to do what she loves most and excel at it.
She gave Barbara Walters her flowers in a touching farewell post
When it comes to success stories, Oprah Winfrey's is nothing short of inspirational. From growing up poor and being a survivor of sexual violence to pioneering one of the most famous talk shows in history and transforming countless lives through her charity work, Winfrey has definitely proven her worth. However, the billionaire business mogul isn't hoarding all the credit for her accomplishments. She took to Instagram to celebrate a shining figure who paved the way for her — and others — in media: Barbara Walters. 
Walters passed away on December 30, 2022, at the age of 93, leaving behind an extensive and celebrated media legacy, including being a founder and former host of the hit talk show "The View." Winfrey paid a farewell tribute to the late journalist with a loving picture of them both and a sweet caption. Walters' heartbreaking death did nothing to mar Winfrey's adoration for her as the talented multihyphenate revealed that she had been channeling her inner Walters during her very first audition. 
"Without Barbara Walters, there wouldn't have been me — nor any other woman you see on evening, morning, and daily news," Winfrey wrote. "Grateful that she was such a powerful and gracious role model. Grateful to have known her." Although she is inarguably one of the most prominent television personalities of all time, Winfrey never neglects to thank those who came before her.
The media moguls made memories and touched lives together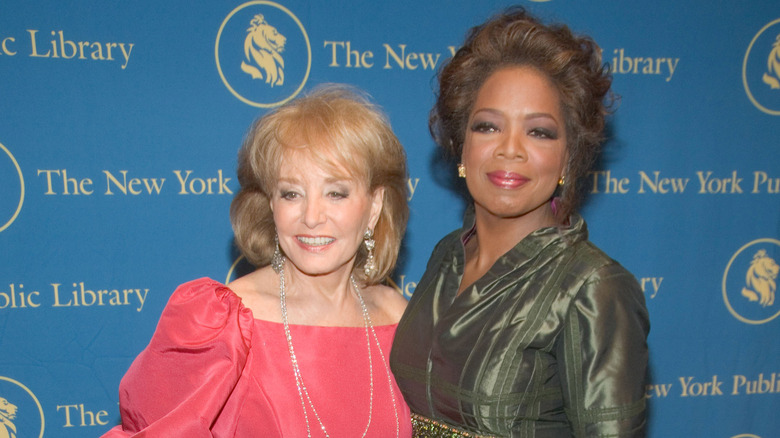 Lawrence Lucier/Getty Images
Over their many years of friendship, Oprah Winfrey and Barbara Walters developed a bond as strong as iron. During Walters' last episode on "The View," Winfrey surprised her by coming out to share a few words of encouragement, gratitude, and endearment (via Dailymotion). Winfrey even pointed to Walters as the main motivating factor that propelled her into the media game in the first place. 
"I had to be here for your last show to celebrate you because of what you have meant to me," the "OWN" network CEO delivered sentimentally. "You have literally meant the world to me. I want to thank you for being a pioneer." Like any great leader, Winfrey imbibed Walters' ardent pursuit of excellence and kindness and continues to pay it forward in her philanthropy as well as her mentorship. 
Among many other ventures, the billionaire launched the Oprah Winfrey Charitable Foundation, which focuses on empowering young people through education, supporting families, and providing welfare to those in need.