Details About Whoopi Goldberg's Feud With Judge Jeanine Pirro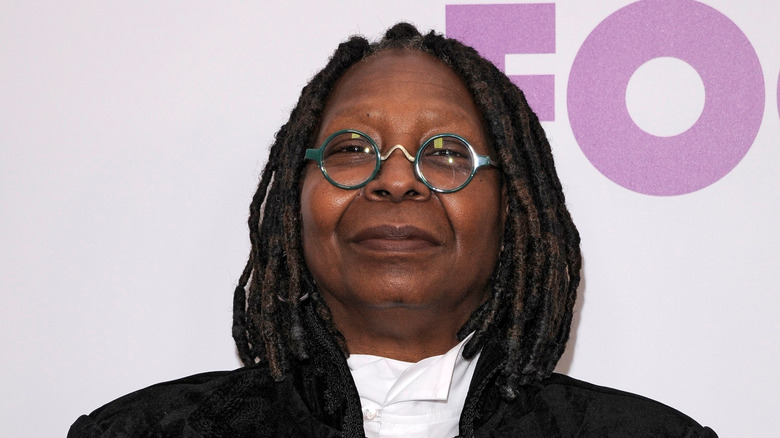 Ron Adar/Shutterstock
Judge Jeanine Pirro has a blunt political view and is not afraid to share it. You can hear her strong opinion on Fox News' "The Five" or read about it in any of her books. Apart from her crime novels, "Sly Fox" and "Clever Fox," the former attorney fills pages about the justice system and what she considers to be government lies and attacks by liberals. To promote her 2018 political work "Liars, Leakers and Liberals: The Case Against the Anti-Trump Conspiracy," Pirro appeared on the daytime talk show "The View."
While talking about the book, which centers around a Deep State plot against former president Trump, things escalated between Pirro and host Whoopi Goldberg. According to USA Today, it all started when Pirro told Goldberg, "You suffer from Trump Derangement Syndrome" — a made-up disorder coined by Trump that suggests individuals are warped by a dislike for the 45th POTUS, which causes them to make illogical decisions.
Goldberg defended herself saying, "Clearly, you don't watch the show, so you don't know that I don't suffer from that. What I suffer from is the inability to figure out how to fix this." Goldberg was referring to her belief that Trump was spewing hateful rhetoric and inciting violence. However, things only got worse from there.
Whoopi Goldberg and Judge Jeanine Pirro's on-air screaming match
Whoopi Goldberg and Judge Jeanine Pirro screamed over each other, leaving the other four co-hosts to awkwardly sit back and watch. Things only halted after the TV personality ripped up her cue cards and cut to a commercial break. While the cameras stopped rolling, Pirro claimed Goldberg lashed at her and kicked her out of the building.
On "Fox & Friends," the former New York State judge shared her side of things. "I said something like, 'Whoopi, you know I spent my whole life fighting for victims,' because we had talked about rapes and all that. And she said to me — she got up in my face... and she said 'F— you'." Pirro claimed Goldberg waited at the bottom of the exit stairwell, making this interaction unavoidable. However, the talk show moderator had a different recollection of events.
"She could have just passed me, she didn't need to stop, but she stopped," Goldberg said on the following episode of "The View." "[Pirro] put a finger in my face and said, 'I've done more for victims than you ever will.' Then I said to her a few choice words I cannot repeat." The host apologized for losing her cool but also revealed, "[Pirro] did leave here cursing at the people who book the show [and] she cursed at the guys who do the security for the show." Decorum may have been lost, but it was just what Pirro needed to amp up book sales.
Judge Jeanine Pirro's appearance on The View made her book successful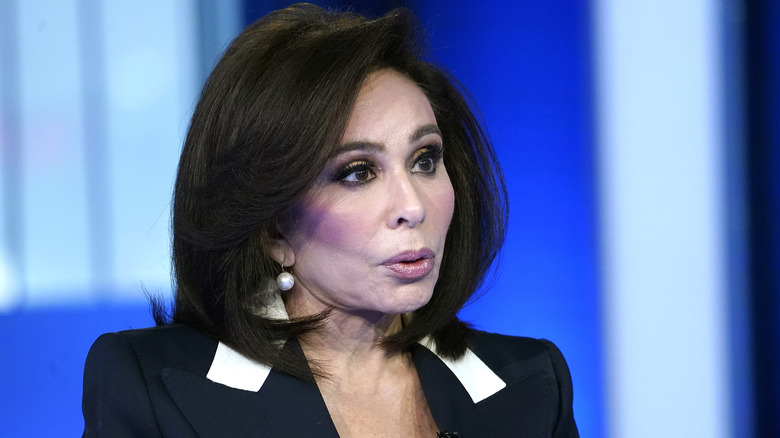 John Lamparski/Getty Images
"Jeanine, good luck with your book," Whoopi Goldberg said after clearing the air on "The View" in the wake of her on-camera argument with Judge Jeanine Pirro. "I hear it's number one. I preferred your last book about Robert Durst, but there's no accounting for taste." 
On Fox's "Justice with Judge Jeanine," the author spoke about the feud saying, "Should I be angry? I supposed I should. But in the end, this isn't about me. And nobody needs to feel sorry for me," she said (via The Hill). And she was right, because who needs sympathy when you're topping the charts? She went on to say, "I do want to thank Whoopi and the ladies of 'The View' for helping to make my book 'Liars, Leakers, and Liberals: The Case Against the Anti-Trump Conspiracy' hit number one on Amazon and Barnes & Noble." The success probably added brownie points to Pirro's relationship with Donald Trump, too.
Goldberg and Pirro have had a cordial relationship for years. Despite the blurred lines of what really happened backstage, it seems the two have agreed to disagree.