Kathie Lee Gifford Thinks Hallmark Channel Is 'Genius'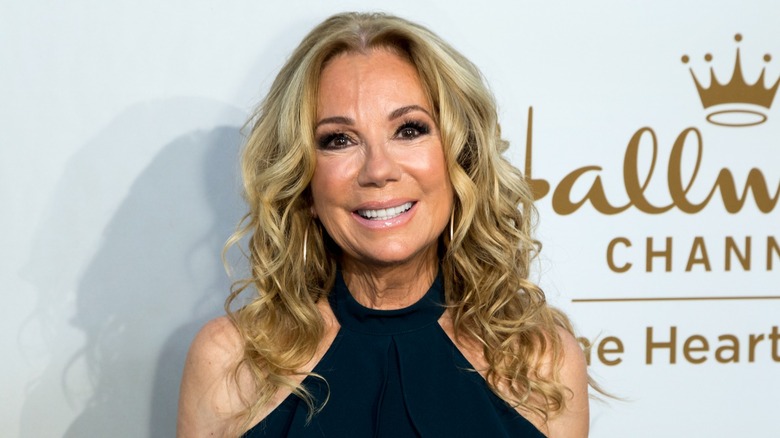 Greg Doherty/Getty Images
Leave it to a Hallmark holiday movie to get you in the festive mood, as there's nothing like cozying up on the sofa and tuning into a Christmas rom-com on a cold winter evening. Despite cheesy storylines and equally flashy titles, we keep turning to the Hallmark Channel for a dose of romance as soon as the first Christmas lights flicker on. You may not know this, but despite their stereotypical romantic setups, some Hallmark movies are actually based on real life.
The "Godwink Christmas Series" features several Christmas movies based on fairytale-reminiscent but real-life events that will undoubtedly evoke the warmest of holiday feelings. The touching franchise was inspired by a series of books titled "Godwinks," which consists of true stories of love and faith. The first movie of the Hallmark collection, "A Godwink Christmas", premiered in 2018 and was followed by three more Godwink films. "A Godwink Christmas: Meant for Love" aired a year later, and "A Godwink Christmas: First Loves, Second Chance" hit the screens in 2020, followed by "A Godwink Christmas: Miracle of Love", which came out in 2021.
Television presenter and actor Kathie Lee Gifford headlined the first two Godwink movies, and according to Fox News, she thinks the Hallmark channel is "genius" for creating the faith-based franchise as America is "missing out on wholesome, beautiful stories."
Gifford thinks America has been waiting for faith-based content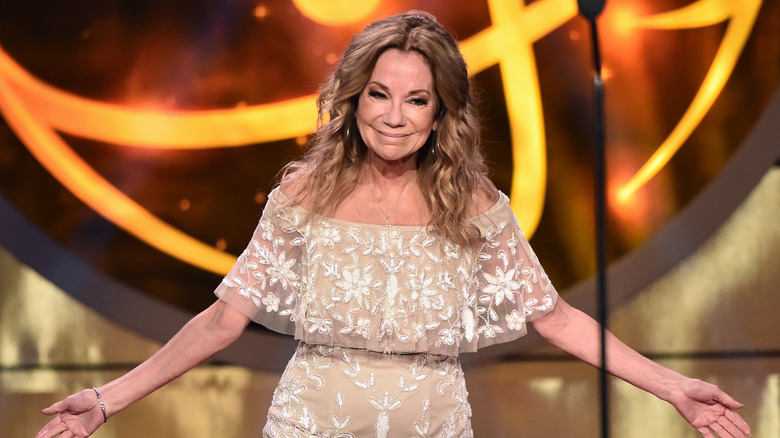 Alberto E. Rodriguez/Getty Images
There's a wide selection of holiday movies out there, but nobody does it quite like Hallmark Channel, and Kathie Lee Gifford couldn't agree more. The actor appreciates that the channel features some faith-based programming. "We're grateful that Hallmark came to understand that there's a huge demographic out there that is not offended by faith. They embrace it; they've been waiting for it," the 69-year-old actor shared in an appearance on the "Fox & Friends" show, where she talked about the second movie of the Godwink holiday franchise, as Fox News reported.
Hallmark's faith-based movie collection is about unlikely coincidences that bring two people together just in time for a picture-perfect Christmas season, but the coincidences in question are anything but chance. Gifford noted that the term "Godwink" implies the connection between "the divine and the human," adding that there are no coincidences when it comes to faith and that God "is actively involved in [human] lives."
"Hallmark, they're just geniuses over there. They know what America is missing, and they're missing out on wholesome, beautiful stories," the actor said enthusiastically, noting that since the movies are based on factual events, it makes them stand out from most Christmas movies. "The difference in our movies is that our movies are true. These things really happened to real people."
How the Godwink franchise came to be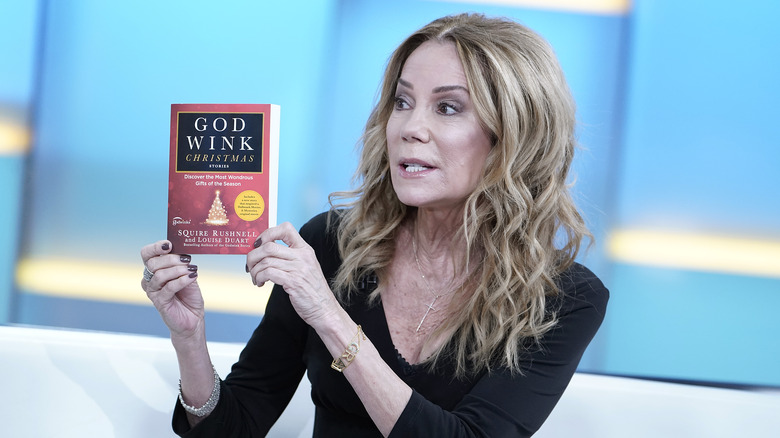 John Lamparski/Getty Images
The heartwarming Godwink movie franchise was inspired by a Christmas book that was written by SQuire Rushnell and his wife Louise DuArt more than 20 years ago. "Godwink Christmas Stories" features real stories about real people who were guided by seemingly inexplicable connections and coincidences.
The term "Godwink" was coined by Rushnell himself, according to CBN. When writing his first book, Rushnell originally used the word "coincidence," but kept asking himself, "If there's no coincidence to coincidence, what do you call it?" That's when the term "Godwink" came to his consciousness, Rushnell shared. "Out of seven billion people on the planet, a Godwink is a direct, person-to-person message of hope and encouragement," he explained, adding that Godwinks are "extraordinary" things that happen to everybody.
Rushnell and DuArt were both included in the making of Hallmark's Godwink franchise as executive producers on all four of the movies. When speaking to Fezziwig Studios, Rushnell revealed that he's been friends with Kathie Lee Gifford for decades, so it doesn't come as a surprise that the actor has also worked as an executive producer on the Godwink movies. Despite Gifford openly enjoying being very controversial, the Godwink franchise has captured the holiday spirit and continues to spread hope.