Kathie Lee Gifford Says She Enjoys Being 'Very Controversial' - Exclusive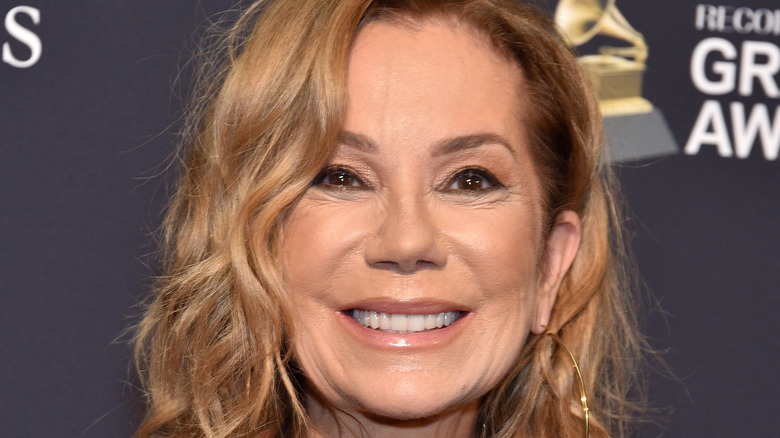 Gregg Deguire/Getty Images
Kathie Lee Gifford has taken on a lot of roles throughout her career as an actress, singer-songwriter, and Emmy-winning talk show host of "TODAY." But one of her greatest passions is sharing her love for Christianity. Gifford has authored several books, including "The Jesus I Know: Honest Conversations and Diverse Opinions about Who He Is" and "The Rock, the Road, and the Rabbi: My Journey into the Heart of Scriptural Faith and the Land Where It All Began." Both books explore her personal beliefs as well as other viewpoints on religion.
She wrote "The Rock, the Road, and the Rabbi" in partnership with Rabbi Sobel. The two made an unlikely but effective partnership, and they came together again to write her latest book, "The God of the Way: A Journey into the Stories, People, and Faith That Changed the World Forever." Gifford sat down with The List for an exclusive interview about the book's release. During our discussion, Gifford shared why she believes these stories are so important. She explained that some of them might be controversial, but for her, that makes them even more vital to tell.
Why she values rabbinical teaching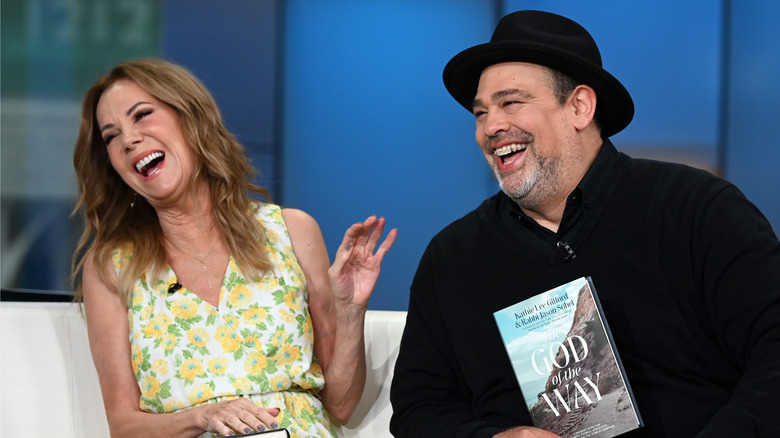 Slaven Vlasic/Getty Images
When she's writing her books, Kathie Lee Gifford is more committed to an honest translation than worrying about how people might react to what she says. She studies the Bible through a rabbinical lens, meaning, "What the word of God actually really says, in the Greek and Hebrew," she said. Telling those stories is important to Gifford because rabbinical teaching changed how she saw the Bible. Before starting her rabbinical journey, Gifford said, "I'd gotten lukewarm [in Christianity] because nobody was teaching this way. I started to die on the vine. The word of God says, 'My people perish for lack of knowledge.' If you read the King James version or some of these other terrible versions of translations, you're going to die on the vine."
Gifford now sees it as her mission to share the original Biblical context of these stories. She partnered with Rabbi Sobel to share that message because he has the scriptural knowledge she needs to do that. "I'm the waymaker. I'm the messenger. I get it from him, and then I take it to the people," Gifford explained. "He's truly a master at it, but I make it more human. I make it more accessible." Although the rabbinical versions of Bible stories may not always be as familiar, Gifford believes they're essential to share.
Her next project may be controversial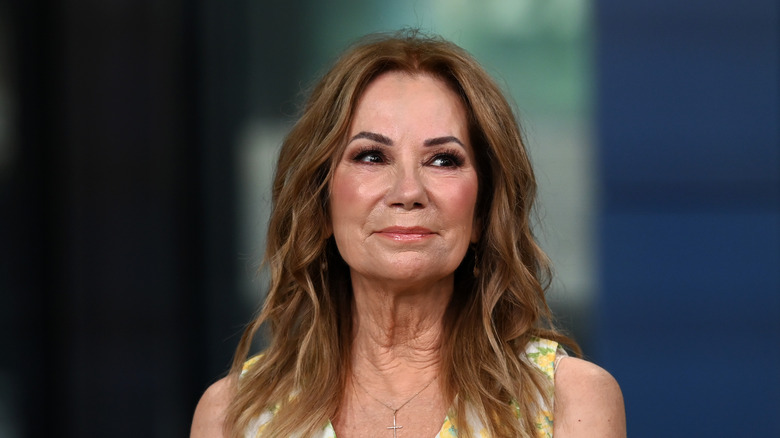 Slaven Vlasic/Getty Images
Kathie Lee Gifford is excited to keep telling Bible stories and making them relevant to modern audiences, and she already has plans for more. She told us that her upcoming projects include making more oratorios, one of which is called "The God of the Nativity," which will explore the "true story" of the birth of Christ. She anticipates that this project may upset some people.
"It's going to be very controversial, which I like to be. People are going to go, 'Don't mess with my manger. I like my tinsel at Christmas time. I like my Christmas tree,'" Gifford predicted. But she doesn't see what she's doing as messing with anything. "I'm going to tell the truth," she explained. "You don't have to accept it or believe it, but I need to tell it."
She's particularly excited to retell the nativity story because hearing Rabbi Sobel's interpretation was a huge turning point in her spiritual journey. The Rabbi took hours to tell her the nativity story the first time they met, and Gifford said, "It literally changed my mind about Christmas. The real essence of Christmas changed my life because it confirmed rabbinical teaching is the only way to go, because that's how we really get to the heart of things."
"The God of the Way" is now available in bookstores everywhere. Visit Fathom Events to find a screening of "The Way."