Would Princess Diana And Meghan Markle Have Been Friends? Royal Expert Weighs In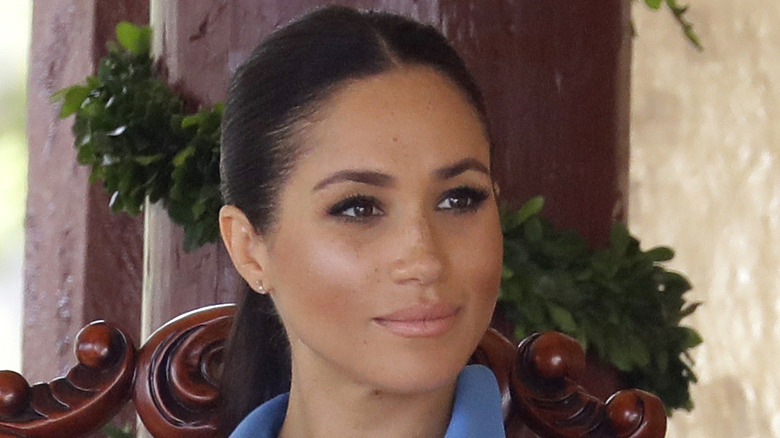 Pool/Getty Images
Even though Princess Diana and Meghan Markle, Duchess of Sussex never met, the two women are often compared. Meghan has frequently channeled Diana's iconic style, and body language experts have noted Diana and Meghan's similar parenting styles. Given this common ground, many people have speculated on what their relationship would have been like. Back in 2017, a newly engaged Prince Harry, Duke of Sussex confidently told the BBC that Diana and Meghan would "be thick as thieves" and that his mom would be "best friends with Meghan." In the 2022 docuseries, "Harry & Meghan," the duke mentioned their shared personality traits: "She has the same compassion, she has the same empathy, she has the same confidence," per New York Post,
In addition, Meghan reportedly reveres her late mother-in-law. In his book, "Meghan: A Hollywood Princess," biographer Andrew Morton wrote, "She was intrigued by Diana not just for her style but for her independent humanitarian mission, seeing her as a role model" (via Good Morning America).
In 2021, Sarah Ferguson, Duchess of York revealed what Princess Diana would have thought of her daughters-in-law. "I know she would say, 'I am so proud of both of my boys and the wonderful wives they have chosen," Fergie informed People. "Because each has got her own voice." Despite these positive assertions, not everyone believes Diana and Meghan would be friends. Angela Levin, author of a 2018 biography on Prince Harry, recently claimed that their takes on the monarchy would cause conflict.
Princess Diana believed in supporting the monarchy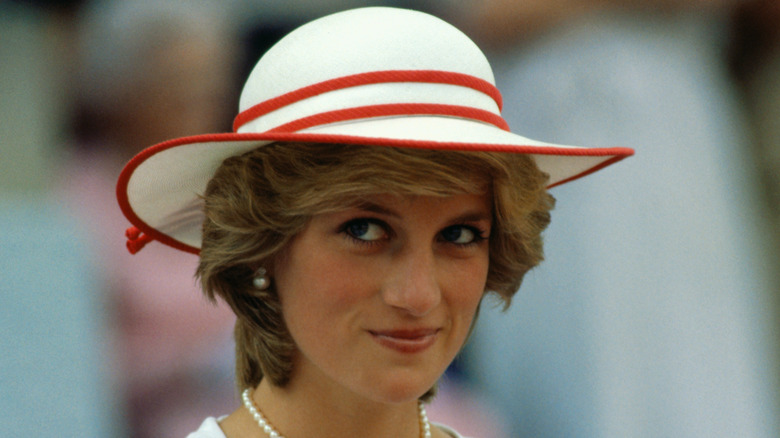 Bettmann/Getty Images
During an appearance on GB News, author Angela Levin expressed dismay regarding comparisons between Princess Diana and Meghan Markle, Duchess of Sussex. The author felt Diana and Meghan would mutually have had difficulties getting along. "Diana wouldn't have been good enough for her if she was still alive," Levin declared. "Diana would hate her." Levin posited that the two would clash over their views on working with the royal family. "[Diana] very much supported the monarchy, she lived very near in Sandringham, and she used to go and have tea with the Queen, the family did, and she went along and she said to both her sons, 'You know, this is very important that we keep this going, I want good manners, I want you to like it, I want you to take part in it.'"
Like Levin, author Tina Brown also felt that there would be friction between Diana and Meghan. While Brown believed that Diana would have been initially excited and supportive of Harry and Meghan's marriage, she might also have been concerned about their post-royal lives. "[Diana] would have been very, very protective of Harry and I believe very anxious about this direction they've taken," Brown explained to the Daily Beast in 2022. "I think she would have felt Meghan was steering Harry in a direction that was not good for Harry. I don't think Diana would have been the great fan of Meghan that Meghan herself might perhaps imagine."