Body Language Expert Compares Meghan Markle's Parenting Style To Princess Diana's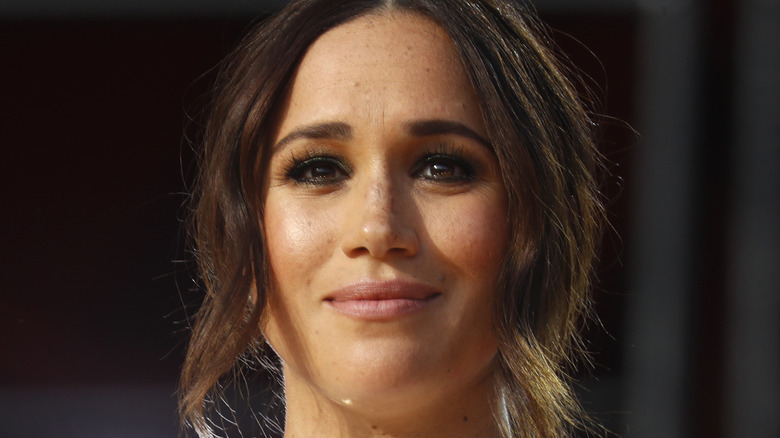 John Lamparski/Getty Images
Since sitting down for an explosive tell-all interview with Oprah Winfrey in March 2021 — and even before the interview, in some cases — many have compared Meghan Markle to her husband's late mother, Princess Diana. 
In fact, many were quick to make a direct comparison between Markle's interview and Diana's own bombshell interview with BBC journalist Martin Bashir back in 1995. 
Diana broached similar topics and unearthed shocking revelations about the British monarchy in her interview, openly discussing her struggles with bulimia and depression as well as the end of her marriage with Prince Charles, per Vogue. 
One of the famous lines ever uttered by Diana came from that interview, when she spoke about Charles' affair with Camilla Parker-Bowles. "There were three of us in this marriage, so it was a bit crowded," she said, per Vogue. 
In her own interview, over two decades later, Markle also made several stunning confessions, revealing that conversations had been made concerning how dark her son's skin would be upon his birth and that she had struggled with depression while pregnant, according to Women's Wear Daily.
As Entertainment Tonight reports, Markle and Prince Harry hope to replicate Princess Diana's compassion, playfulness, and pursuit to give her children the most normal life possible, despite being part of one of the most public families in the world.
There are many similarities in the parenting styles of Meghan Markle and Princess Diana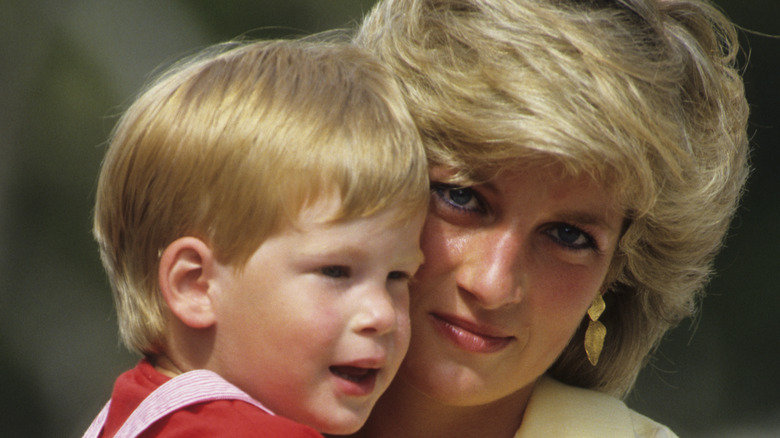 Georges De Keerle/Getty Images
Just a few days before Christmas 2021, Meghan Markle and Prince Harry released their holiday card. 
According to Harper's Bazaar, it features Harry holding the couple's two-year-old son, Archie, and Markle holding their 6-month-old daughter, Lilibet, up in the air as they all smile lovingly at one another inside their home in Montecito, California.
While speaking with Express, body language expert Judi James was quick to compare Markle and Harry's holiday card to the holiday card produced by Princess Diana, Prince Charles, and then-8-month-old Prince William in 1983. 
Diana is holding William in a way that's very similar to Markle in her holiday card: an upright position in which Diana is beaming up at her son.
"There are such strong echoes from the past in Meghan's Christmas card pose with daughter Lilibet and it's not just in the way The Queen's pet name [Lilibet] has been chosen for the baby," James told Express. "The body language that Meghan uses with her baby here is an almost direct and perfect copy of a pose adopted by Diana with her own baby many years before."
She continued: "Both women define themselves as loving, doting mothers with this pose and both allow their babies to be seen in a playful mood as they laugh and smile down at them. ... The joy and delight on both women's faces is tangible and it is also mirrored by their children's facial expressions."