The Marriage Pamela Anderson Regretted Immediately After Tying The Knot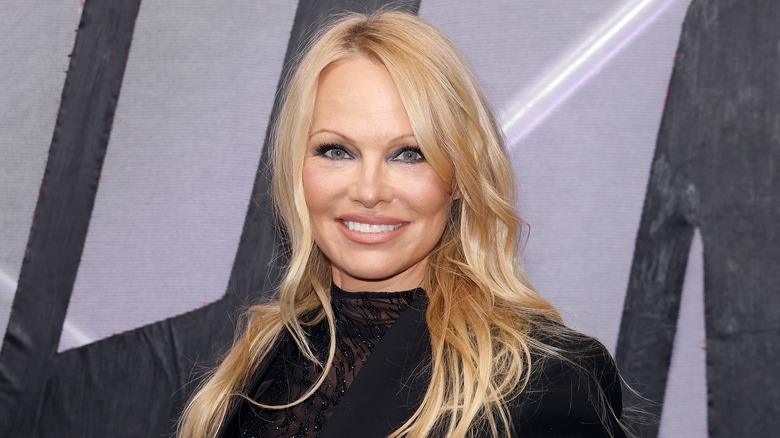 Taylor Hill/Getty Images
Pamela Anderson is known for being one of the most beautiful stars of TV and movies after hitting it big in the 1990s with shows like "Baywatch" and "Home Improvement." However, Anderson's personal life has been the thing to make most headlines throughout the decades. The former Playboy cover girl is often talked about for her romantic relationships, having dated men like Kelly Slater, Adil Rami, and Jamie Padgett. She's also been married five times to rockers Tommy Lee and Kid Rock, as well as Rick Salomon, who she married on two separate occasions, Jon Peters, and Dan Hayhurst. However, out of all of her marriages, the actor says that she knew one of the relationships was doomed almost immediately.
Sadly, it seems that Anderson has yet to find another love like the one she had with Lee, whom she shares her two sons Dylan and Brandon with. "There was Tommy and then there was nobody else. He was the love of my life," Anderson told People Magazine in 2015. "We had a wild and crazy beginnings that was too much for both of us. It really was love at first sight. I only knew him four days before I married him," she added.
Thankfully, Anderson says she and Lee are on good terms and have remained friends since their split, unlike her current relationship with former husband Kid Rock.
Pamela Anderson knew her marriage to Kid Rock was a mistake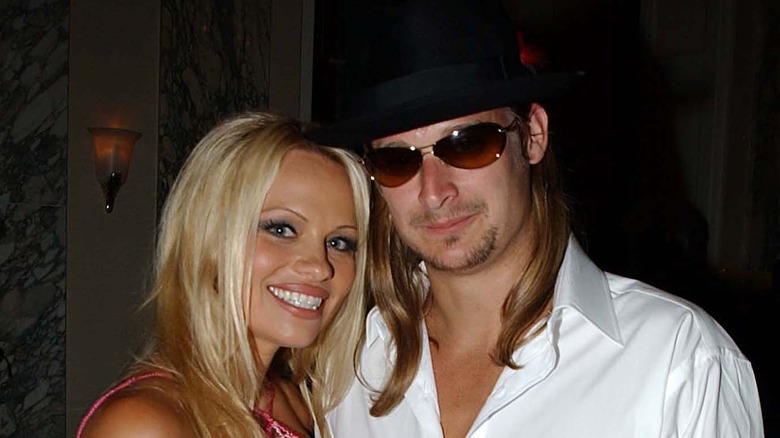 Jeff Kravitz/Getty Images
During a 2023 interview with Howard Stern, Pamela Anderson revealed that she knew her marriage to singer Kid Rock was a bad idea almost immediately after they walked down the aisle. "Tommy [Lee] and I ... had this incredible connection. But then you jump into something and it's like, 'Oh, it's not this incredible connection, it's just something else.' Then I slowly try to find my way out," Anderson said of her time with Rock. "I wasn't really in love. I just was going through the motions and then realizing ... there's just nothing like I had with Tommy," she added.
Anderson and Rock married in 2006, and just four months later the actor filed for divorce. However, drama occurred despite the split, per People Magazine. A year later, Rock punched Lee at the MTV Music Awards. He later claimed that being married sucked, also adding that the divorce was a very difficult time in his life. For her part, Anderson said she wanted Rock to have a "happy life" and asked that he stop talking about her negatively in the media. In 2008, Rock said that he tried to avoid bumping into Anderson, but admitted that he would be friendly to her if they were to come face-to-face.
Pamela Anderson is open to the possibility of another marriage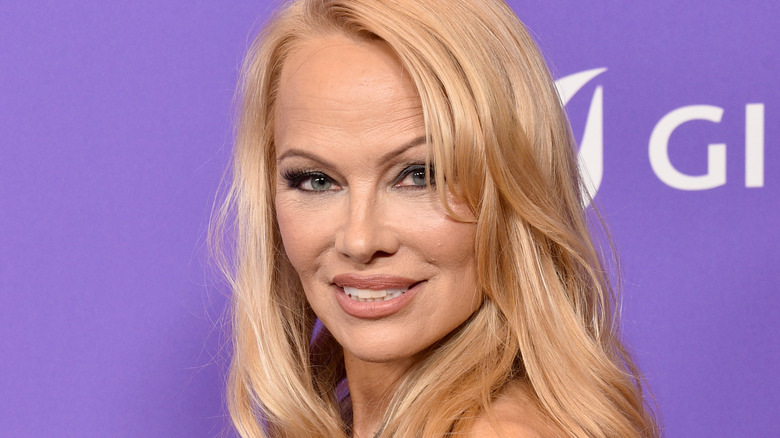 Gregg Deguire/Getty Images
Although Pamela Anderson has had her fair share of relationship woes, she hasn't given up hope that she'll eventually find another great love. In 2020, Anderson told the New York Times that she would like to get married again. "Absolutely! Just one more time. Just one more time, please, God. One more time only," she said.
She echoed those sentiments during a 2023 interview on "Jimmy Kimmel Live" when she was asked about the possibility . "I hope so. I don't know," she responded. "I still have a lot of life left." Meanwhile, through it all, Anderson says that she's learned a lot of life lessons, including how to lean on herself instead of a partner. "That's been the hardest part of the journey — to go, I'm okay on my own ... with my dogs. I need my dogs. I can't be that alone," she told Vanity Fair. "I had this wild, bumpy life and met a lot of interesting people along the way, and had a lot of interesting love affairs. But I feel like my life is more romantic now than ever."
Over the years, Anderson has been a bit of an open book when it comes to her marriages. Although her relationships haven't worked out, it seems she's learned a lot about herself and life through the good and bad times, even when she thought that her choices were wrong, like in her marriage to Kid Rock.