Robert Downey Jr.'s Most Candid Remarks About Serving Jail Time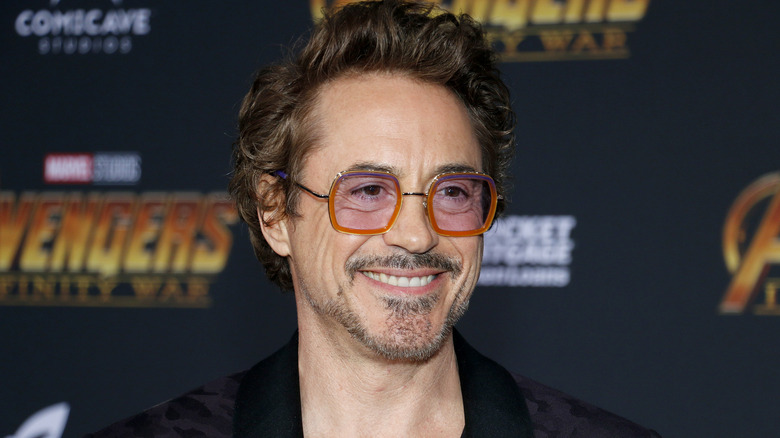 Tinseltown/Shutterstock
Everyone has a past, and it can be either good, bad, or ugly — or sometimes a combination of all three. Even some of your favorite actors weren't always so squeaky clean. To some, finding out what some celebrities have been through may be horrifying, but to the rest of us, it only makes them that much more relatable and human. At the end of the day, nobody's perfect, and we are all deserving of second chances. Long before we discovered Jeremy Meek  — the tanned inmate hunk-turned-supermodel with ocean blue eyes, an orange jumpsuit, and a viral mugshot — and dubbed him "Prison Bae," our very own Avenger and certified DILF Robert Downey Jr. was doing time, and it wasn't for being criminally handsome.
Downey, also endearingly referred to as RDJ by fans everywhere, found early success as a young actor. He was linked to the famed Brat Pack of the '80s before going through some troubling times. Downey definitely has interesting stories to tell about his life before all of the renewed fame and acclaim he garnered for his performance as Iron Man. While he has done amazingly well for himself, he spent some of his younger days serving jail time, and he isn't mincing any words about the experience.
Being locked up was 'the worst thing that happened' to him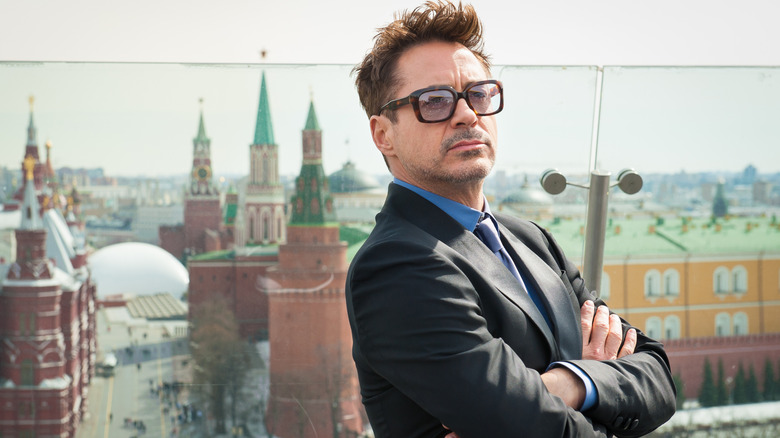 ILya Soldatkin/Shutterstock
From what we know about Robert Downey Jr.'s childhood, it wasn't exactly a bed of roses. Throughout his youth, he flirted with drugs recreationally which ended up casting a looming shadow over his early years. Downey opened up to Dax Shepard on his "Armchair Expert" podcast about how his past battle with addiction eventually landed him behind bars back in the '90s and described the prison as being "evil" and "dangerous." According to the Golden Globe-winning actor, serving time was "the worst thing that ever happened to me."
The "Iron Man" star was busted for possession of hard drugs as well as a firearm in 1996. This gave Downey three years of probation, but after he was a no-show for a court-mandated drug test the following year, he was sentenced to four months in prison. After not taking another required drug test in 1999, he did another stint in jail, this time for 15 months. "You could just feel the evil in the air, and that was no trouble at all because it was kind of like just being in a really bad neighborhood," Downey Jr. said on the podcast of his experience. "There was no opportunity there ... only threats."
RDJ credits his wife Susan for his sobriety journey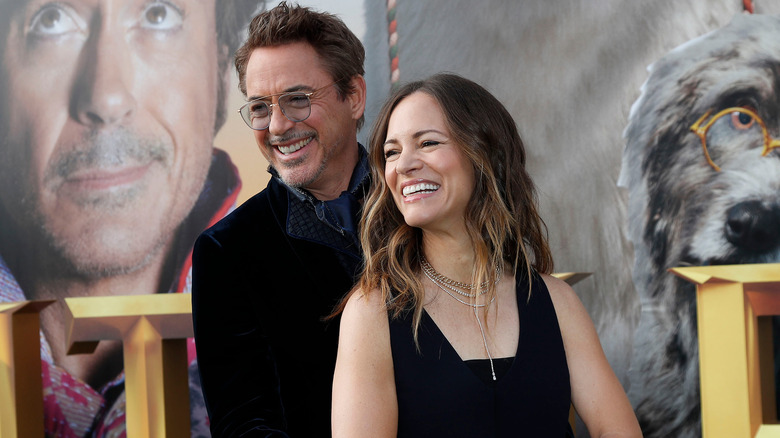 Kathy Hutchins/Shutterstock
Robert Downey Jr. grew up in the lap of the entertainment industry with his filmmaker father and even featured in one of his father's movies called "Pound" as a budding child actor. However, Robert Downey Sr. admitted, before his heartbreaking death, to letting his son smoke weed before he had even reached puberty. That turned out to be Downey's gateway to stronger substances like cocaine and alcohol, which he abused to the point of addiction.
Addiction is a very real disease and not many love to tell the tale of their reformation. The "Oppenheimer" actor achieved sobriety in 2003 and hasn't looked back since. His motivation to quit drugs for good came after receiving an ultimatum from his now-wife, producer Susan Downey, to either sober up or she wouldn't marry him. The couple told The Hollywood Reporter that their conversation so many years ago sparked a new beginning in their relationship and lives. "Addiction was so foreign to me," Susan explained in the interview. "I was incredibly ignorant of the hold it had on people." Downey replied to this with: "Thank God for that. If she knew the depths of my depravity, we would not be sitting here."
For Downey, finding sobriety was the start of getting his life and career back on track. He became a pop culture icon after taking on the role of billionaire inventor Tony Stark in the Marvel Cinematic Universe and went on to win several awards in both film and television.