Facts About General Hospital Star Maurice Benard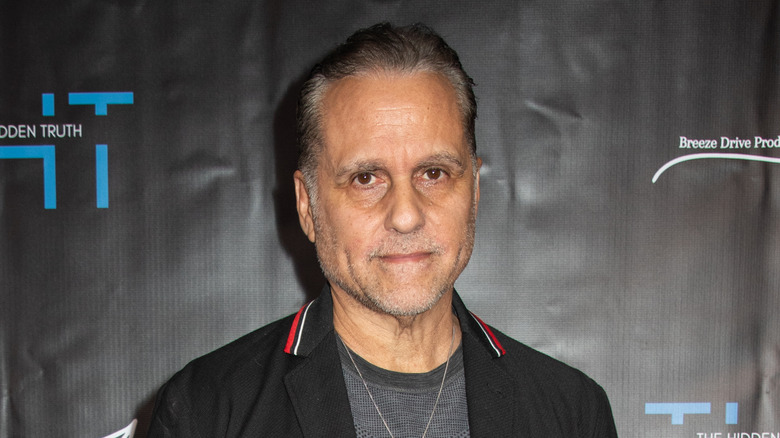 Ella Hovsepian/ Getty Images
As of 2023, the ABC soap opera, "General Hospital," has been on the air for 60 years. This makes it one of the longest-running soap operas on television. One of the "General Hospital" stars who have been on the show the longest is Maurice Benard, the actor who has played the role of Michael 'Sonny' Corinthos since joining in 1993. Sonny is a beloved regular who originally appeared on the show as Frank Smith's young footman. As his character's story progressed, so did his career as a mobster, eventually making him the head honcho of Port Charles.
After thirty years of appearing on "GH," Sonny has had numerous affairs, five children, and multiple marriages. However, Benard's character was initially intended to be just a brief cameo. The soap opera star told the New York Post, "It was actually a six-month contract. And then I decided to stay, and I made some different choices as an actor for the character, and the audience started to like him."
What did Maurice Benard do before General Hospital?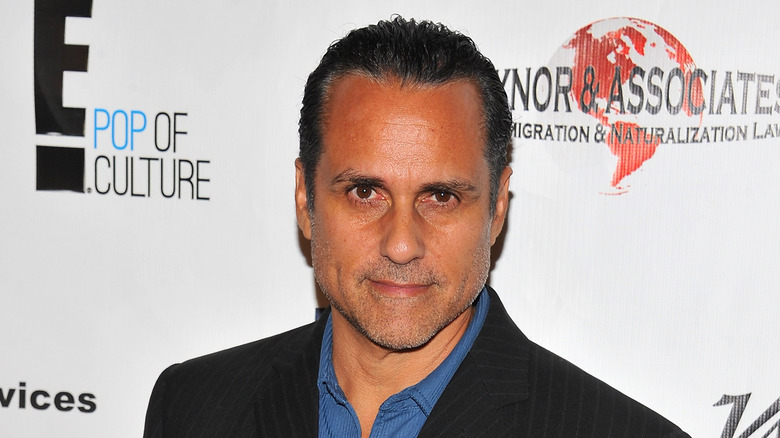 Angela Weiss/ Getty Images
In March 1993, Maurice Benard was born under the name "Mauricio Jose Morales" in Martinez, California. Benard's childhood was spent in the diverse, melting pot of San Francisco, with his parents coming from Nicaragua and San Salvador. While growing up in the bay, Benard explained to the New York Post that he recalled being hooked on the soap operas "All My Children" and "General Hospital." Attracted to the performing arts, Benard didn't feel like the American education system served him and his interests. So, after graduating from high school, he went straight into the workforce.
Benard began modeling and performing with local theatres before making his way to film. By 1987, Benard auditioned for his childhood favorite, "All My Children." For three years, he played the role of Nico Kelly until he left the show and starred in the leading role of Desi Arnaz in the film, "Lucy and Desi: Before the Laughter." By 1993, Benard was stepping onto the set of "General Hospital."
How Maurice Benard's life has mirrored his character's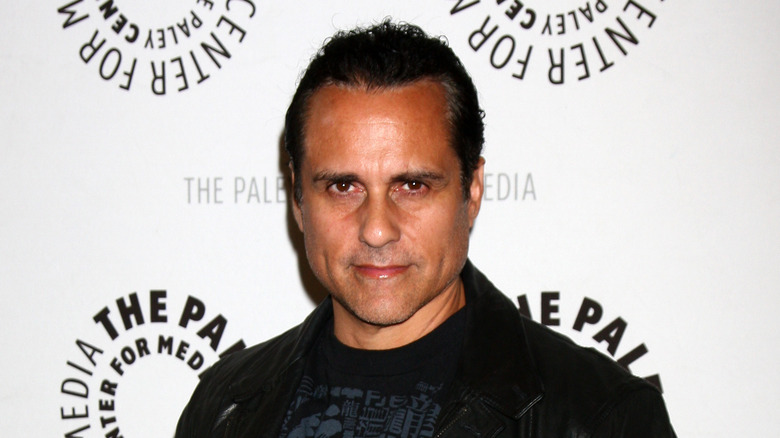 Kathy Hutchins/Shutterstock
While Maurice Benard is a Hollywood actor and definitely not a gangster nor the owner of a coffee empire, there have been a few instances where his character's life has, in fact, mirrored his real life. For instance, when Benard was 22, he was diagnosed with bipolar disorder. For a long time, he kept this diagnosis to himself to avoid any workplace discrimination. However, when he opened up about having bipolar disorder, the show wove this experience into Sonny's storyline. In 2006, the rest of the characters discovered that Sonny's unstable behavior was due to his struggle with bipolar.
Another instance where Sonny's experiences matched Benard's is when his father had Alzheimer's disease. On the show, Sonny's father experienced Alzheimer's for three years before he died. Benard revealed to TV Insider, "The [storyline] that I probably feel is my favorite is the Alzheimer's story because a lot went on in that thing. My dad had Alzheimer's at the same time, and he died a little bit later." Not only is Benard a talented actor, but he has been able to draw on a great deal of personal insight for his character.