General Hospital Star Maurice Benard Opens Up About Having Bipolar Disorder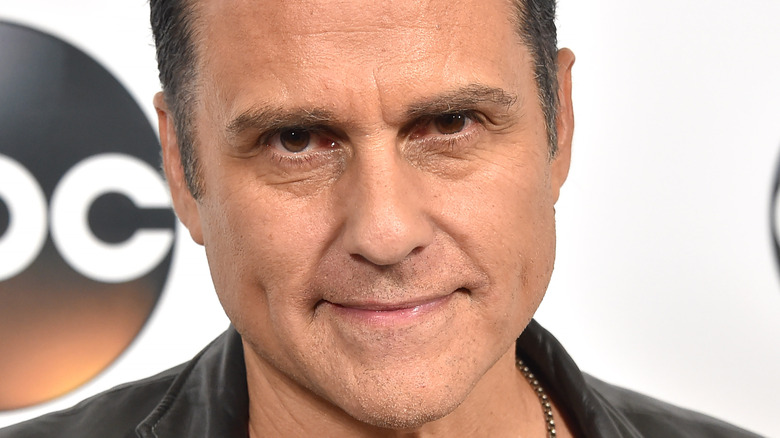 DFree/Shutterstock
We may receive a commission on purchases made from links.
May is Mental Health Awareness Month, and long-time fans of "General Hospital" are probably familiar with the fact that mob boss Sonny Corinthos has bipolar disorder on the show. What some may not know is that the actor who plays him, Maurice Benard, was diagnosed with the same condition.
Benard has been playing Sonny on "GH" since 1993, and he has been open about his experiences with being bipolar for over thirty years. In 2006, the soap writers made the decision that Sonny would have bipolar, as well. In an interview with bphope, Benard shared that he used his own personal experiences to help the writers give an authentic portrayal of the disorder. Part of Benard's desire to show bipolar on screen was to give viewers an intimate look at the reality of the diagnosis and to show how proper treatment and medication can allow one to live life.
Sonny has periodically gone off of his bipolar medication on the show; he did so most recently after his return from Nixon Falls in 2021 (via Michael Fairman TV). The show always treats his manic and/or depressive episodes with grace, and the condition is only used as a plot device to show the character's struggling mental health and subsequent treatment. It is never manipulated for drama in the way that soaps sometimes treat other illnesses.
Maurice Benard reveals what encouraged him to talk about his bipolar disorder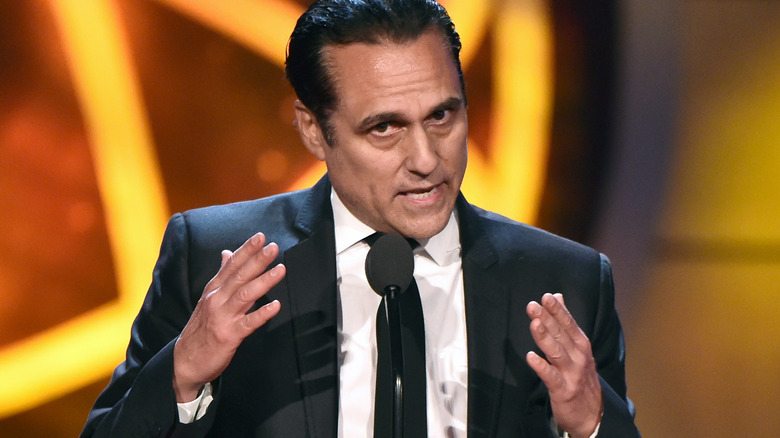 Alberto E. Rodriguez/Getty Images
In an interview with ABC, Maurice Benard explained why he originally opened up about his bipolar disorder diagnosis. "When I first got into acting people had told me not to talk about being bipolar. And of course, I was young, and I listened," he said. After mentioning his disorder in a single interview upon landing his role on "General Hospital," Benard received unexpected support. "I got a letter from a boy. He said that by reading what I wrote, it helped him deal. And then I decided at that point I will not shut up. And I haven't shut up for over 30 years," he said.
Benard hopes that by continuing to speak publicly about living with bipolar disorder in real life and on daytime TV, others who are suffering might feel less alone and more inclined to seek help. His advice for anyone struggling? "Don't hold it in. Talk to a therapist. You go through the darkness and you get to the light. You will be better because of it." He also opened up about the matter to People. "When I speak out, people tell me they feel like they're not alone," he said in 2020. 
Maurice Benard continues to be a spokesperson for mental health awareness
In addition to his portrayal of Sonny Corinthos, Maurice Benard has found plenty of ways to speak up about mental health awareness. He has worked with Mental Health America as a spokesperson, according to MHA National. In 2020, the actor published a New York Times best-selling memoir called "Nothing General About It: How Love (and Lithium) Saved Me On and Off General Hospital," which details his history with bipolar disorder.
Benard also hosts a weekly podcast called "State of Mind" where he sits down with fellow soap actors to discuss mental health. Several of his current and former "General Hospital" co-stars have come on the show and opened up about their own diagnoses, including Kirsten Storms (Maxie) and Tyler Christopher (ex-Nikolas) who are also living with bipolar.
As he told ABC, Benard wants everyone struggling with their mental health to remember: "You can live a productive life. I have."
If you or someone you know is struggling with mental health, please contact the Crisis Text Line by texting HOME to 741741, call the National Alliance on Mental Illness helpline at 1-800-950-NAMI (6264), or visit the National Institute of Mental Health website.