DAYS Stars Sal Stowers And Lamon Archey Tease A Big 'Elani Surprise' For July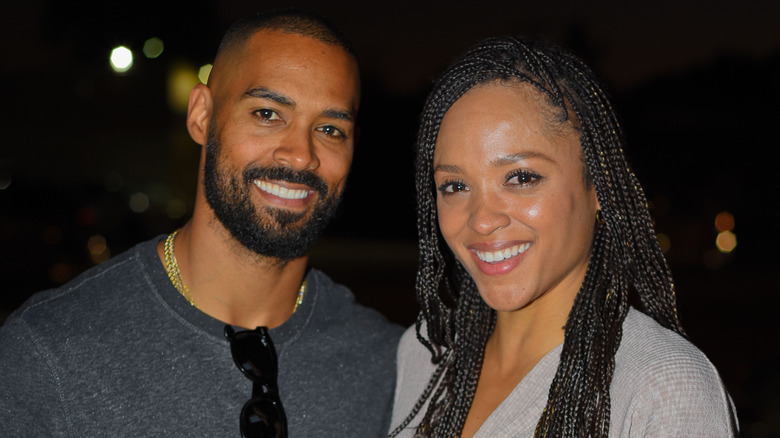 Michael Mattes/Shutterstock
"Days of Our Lives" fans are in for a treat in July. The Peacock soap opera will seemingly be reuniting one of its most beloved couples, Eli Grant (Lamon Archey) and Lani Price (Sal Stowers). The couple haven't been seen on-screen together since summer 2022, but it seems that they'll both be back in Salem again in the very near future and many viewers are thrilled that the pair are reprising their roles. For his part, Archey has already returned to the sudser to celebrate Christmas and Juneteenth. However, this will mark Stowers' first time back since her departure. The on-screen couple even took to social media to tease their comeback for fans.
In a cute video posted to the "Days of Our Lives" Twitter account, Stowers and Archey told fans that they have a "huge surprise" in store for them as they snuggled up together. "Elani," Archey exclaimed, referencing the soap stars' couple name. "Are we back?" he asked as they both smiled and encouraged viewers to tune in to find out more. "We love you," Stowers said as she blew a kiss to the camera.
"So great to have them back! Wish they were back for good!!" one person tweeted. "This makes me so happy!!!" another wrote. "It's great to see this beautiful couple together again," a third fan said.
Eli and Lani left Salem on a sad note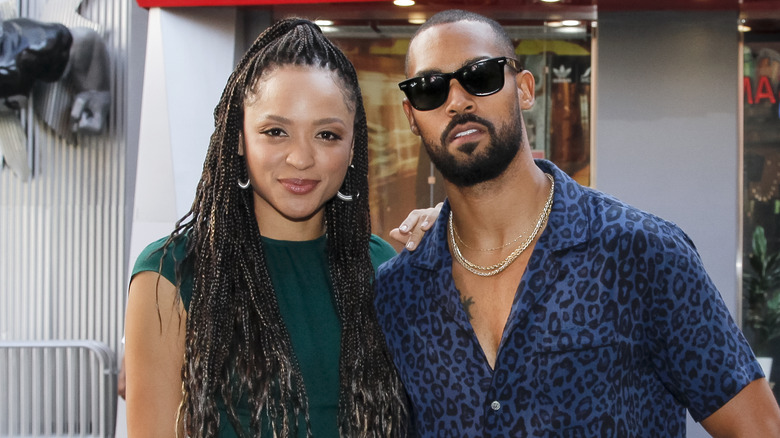 Tibrina Hobson/Getty Images
Eli Grant and Lani Price's relationship was full of ups and downs during their time in Salem. However, the couple ended on a sad note after Lani was forced to confess to the shooting of her biological father T.R. Coates. Lani's crime landed her in prison with a minimal sentence. However, it also took her away from Eli and their young twins, Carver and Jules. Lani was sent to prison out of state, and Eli decided to take their children and move closer to where Lani was being held so that the children could see her as much as possible.
Meanwhile, the pair weren't forgotten by fans and Eli returned to celebrate Christmas with his Horton family members, including his grandmother Julie Williams in 2022. In June 2023 when Eli came home for another visit, he mentioned that Lani could be released from prison soon if she earned parole, meaning that she would be back in time for Christmas with the family, via Soaps.com. Now it looks like she may be released even sooner since the pair are set to reunite in July.
It's unclear whether or not Eli and Lani will return to Salem for good, but fans are holding out hope that they'll bring their family back to Salem in the future.